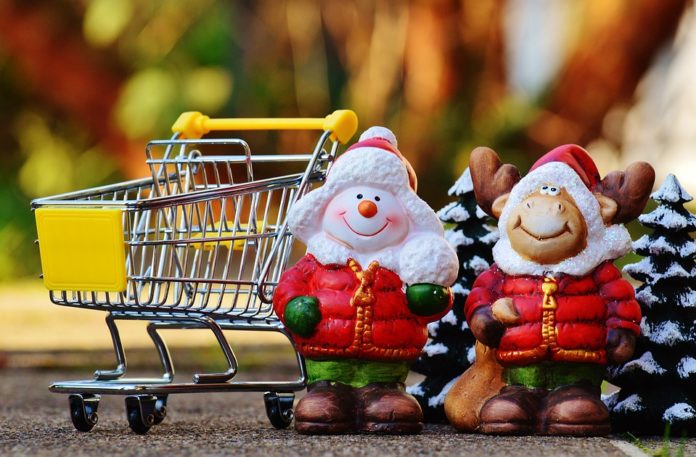 The crov is a one stop wholesale center for all your garden, clothing, sports, computers, electronics, toys, kids and babies needs. This company was created by made-in-china.com. The main aim was to help small and mid-sized companies grow. In fact if you take a closer look at some of the products, prices and the ease of making orders, you will realize that this site was developed with small and medium sized businesses in mind. It is the best place to buy all the trusted products from China. Crov brought together giant and small factories and companies in China to offer all the products that small and upcoming businesses would need to grow their businesses.
The developers realized that most of these factories and companies were working solely with large retailers and major global brands which were not very convenient. Today, small and upcoming businesses are able to get access to goods from big companies. This is the first incentive that Crov team thought it will increase the small businesses' competitiveness both locally and in the global market.
Quality
With Crov, you receive two assurances-Quality and on time delivery. Even if you checked all the reviews and user comments in the website, you will realize that the company is committed to providing quality services and products to all its customers. The company will also take responsibility for all defective and mismatched products. The other big thing is that all the deliveries will be processed fast enough and at the same time be delivered on time. If the goods don't arrive within the stipulated time, you will get compensation. This means that Crov will always be on time to meet the deliveries. The buyer will receive protection in the following regards.
If the company failed to deliver on time or if the order wasn't received. If you receive the order past the date or if you don't get it at all, you just have to provide evidence through the contact seller button on the website. If there's enough evidence that this problem is caused by the seller, then the process of compensating will follow. However, there are several situations that are not included in the compensation process.
If the problem was caused by the factors within your control then no compensation will be offered. This will be the case if you are not at the shipping address or if you provided the wrong address.
If the delay is caused by factors beyond the sellers control such as disaster, social events and government actions.
In case of defective or fake goods-In case you receive something different from what you ordered, you have room to ask for compensation. If what was delivered is of lower quality than it was when you were ordering or if you receive a fake or a defective product, you can provide evidence through the ''contact seller'' button in the website. However, there are several excerptions.
If the problem is caused by the buyer or if the buyer exchanged the product then he or she will not be liable for any compensation.
If you say that goods are of low quality but the seller can prove otherwise you still don't get any compensation.
In regards to the buyer protection and the quality of services and products, I believe that Crov is the best site for you. If you consider other factors such as how often the site is updated with new products and new policies, you will still find that this is the best place for all your purchases. Crov aims at reducing the risk of making orders and shipping products. There's enough evidence that the buyer will always be at ease regardless of where they are in the world after completing their payments.
Products
Crov.com is the best place where you can search and purchase almost every product that you need. There are several products that you can buy here. The good thing is that all the products in this site are arranged according to categories. Some of these categories include:
Computers and Office supplies-This category includes all the computers such as Desktop computers, tablets, laptops and several other office supplies including printers, furniture, office electronics and many more.
Electronics-This is the first category with a wide variety of products. It covers all your electronics needs. If you need Phones and accessories, Home audio and Theaters, Video games, Car electronics, TV and Video, Headphones, Bluetooth and wireless speakers among many others, you can still get them here.
Automobile-If you need any vehicle or their spare parts, then this is the place to be. You get access to Parts and accessories, Motorcycle and Power sports, Car/Vehicle Electronics and GPS systems, Interior accessories, Truck accessories, Tires and wheels and exterior accessories.
Clothing, shoes and Jewelry-This category has all what you want in regard to clothing, shoes and jeweler for men, women and children. If you need a wedding dress, a boot, sneakers, watches, Handbags and any other product, check here.
Sports-The category for sports lovers. You get all the accessories for golf, boxing. Leisure and sports, Outdoor recreation, Yoga, exercise machines and accessories among many more.
Home, Garden and Tools-For all your kitchen tools, accessories, dining, Bedding and bath, Hardware, power and hard tools, furniture and Patio, Lawn and Garden among many others, get in touch with Crov.
Outdoors-If you like outdoor activities such as Camping and Hiking, Outdoor décor, Playing and park equipment, Outdoor storage, Outdoor heating and cooling systems among many others.
Is Crov the best place for all your wholesale purchases?
Crov has more than 20 years experience in trading and selling products both locally and internationally. With all the experience, you can be sure that the company is aimed at helping scale your business. It is the best place to shop for everything you need from electronics, clothing and baby accessories. The company is committed to bring an extra value to your business. If you have been seeking for the best channel to get access to top Chinese factories and make purchases, then Crov is the next stop for all your needs. The team is aimed at helping you save money and at the same time reduce the risk of loss that has been the main problem when making purchases online. Then other thing is that this site has almost everything that you need. If you are running a clothing business, a computer business or even a toy shop, then this is the best place for you. It doesn't matter where you are in the world. You can always contact the distributors and everything else will follow. In the US, the company provides extensive product selection and competitive wholesale pricing. You just have to apply for Crov distributor and it will make the process of buying easy and simple for you.
The bottom Line
Are you looking for the best place to shop for your business stock? Do you want a stress free place to make purchases and wait for the deliveries? If yes, then this is the place to be. I took time to check some of the customer's reviews and feedbacks in the site and come to realize that almost everyone is comfortable with making purchases with the company. However, there are some of the people complaining but majority of them are complaining about the price. Up to 75% Off Crov Coupon Code will help you to save on your order. You will also get other offers like 30% OFF sitewide or 35% off on specific items.