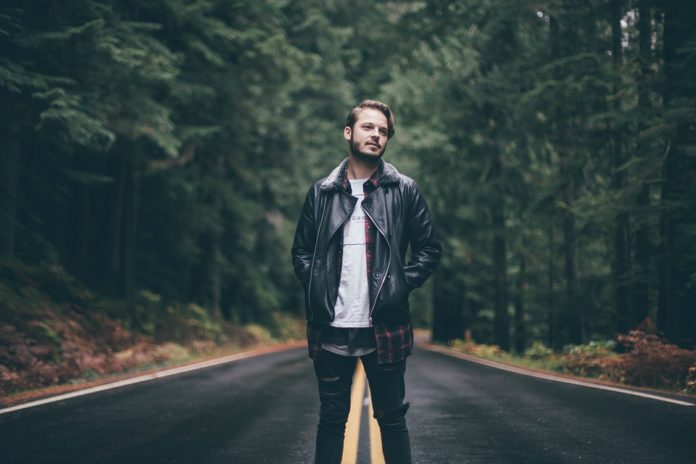 I know you have been wondering what you can do to keep yourself warm the next winter. This is the season that almost every person is looking for heavy jackets to keep themselves warm while at work or even when going on with their daily errands. Now there is good news. Ororowear is the next big deal in producing and distributing heated jackets, vests, hoodies and several other products to the public.
The fact is that climate can change from time to time. One day you wake up wearing heavy jackets, gloves and boots to beat the cold and by afternoon you are sweating profusely. Ororowear is a heated clothing company that aims at offering alternatives to beat changes in climate in a day. Climates and weather changes are beyond our control but there's something we can do to keep ourselves warm. When you already think that the winter is over, you finally notice a serious snowfall that makes you get back to your jackets. What if there's a solution that can help you beat both sides of the climate without having to be worried about the cloths you are in?
Ororowear.com aims at creating a jacket, a vest, a hoodie or gloves that can be worn any season. They have developed a system to pout in any clothing that can be worn on freezing autumn season. The clothing has an internal heating system that keeps you warm all day and night. With this technology, you don't have to worry about attending that party or even getting out during the night.
If you spend much of your time outside in the cold winter, you know how these heated clothes can help you. With the heated vests, jackets and hoodies, you can go the extra mile to maintain proper body temperature regardless the season and where you are. They are a great way of keeping body temperatures at per not only in the cold winters but also for several outdoor activities any season of the year. If you are one of those people who like winter sports and other activities such as cycling, hiking and road trips, then these apparels are your savior the next winter.
Heated jackets, vests and hoodies are very useful especially when you think that you are gong to spend time outside in the icy conditions particularly when you know you won't be doing anything to keep yourself warm. When you are driving unheated vehicles, fishing, hunting in the cold forests or doing surveillance, Ororowear is always there to help you maintain the right body temperatures.
Products
Ororowear is the best selection for heated jackets, vests and heated hoodies for both men and women. For men, this is the best place to shop for heated jackets and other clothing. These clothing have lithium-ion battery which is supposed to be charged from time to time to maintain the functionality of the warming system.
For women, this is also a good place to shop for heated wears. For the best heated vests, jackets and hoodies which are lightweight and provides the right warmth for women regardless of the condition and the activities they are involved in. Other products sold on Ororowear include: 3-in-1 heated gloves which were developed through  comprehensive research and customer review feedbacks to ensure that they are serving the right purpose. If you are concerned about wear-ability of the gloves and the warmth of your hands, then this is the best product to shop on their website.
The inner lining of these gloves contains the heating system while the outer lining is there to provide for extra protection. You need protection in extreme conditions such as cold conditions, wet conditions and in extremely windy conditions. The reason why these gloves are called 3-in-1 is because you can choose to wear the inner lining alone for a more streamlined look.
All the heated system wears come with a durable charger. The same package includes a user manual to help you go about the installation process and start using their products the right way. There are very many online help blogs that serve the purpose of guiding you on the best heated system for each activity and helping you in selecting. The customer care is always active providing 24/7 customer care service. They are aimed at ensuring that their customers don't struggle with any upcoming system problem.
Warranty
All the products purchased here come with a warranty. What this means is that in case of any mechanical problem, you don't have to sit down and digest the losses, you just contact the customer care and the help process will start. The company is confident with their products and hence is very sure that every product they sell is of high quality. They are made from high class materials to prevent wear and tear. They also use the best batteries in the market today to ensure that the heating system will stay functional for a longer time.
Shipping
Ororowear has put a lot of effort at ensuing their customers get what they have ordered soon enough. What this means is that after making your order, Ororowear team will deliver the products as soon as possible. Most of the orders made on the site will be processed within 24-48 hours. However, you have to exclude the weekends and holidays. The shipping time may also vary from destination to destination. For this reason, before you make the order, you first of all have to check the table provided on the site for various shipping times to your destination.
Orders in the US will be delivered within 3-7 days. Orders of $150 and above will be delivered for free but those below this amount of money will be delivered at a fee-$9.99.
Outside United States, you will be required to make orders exceeding $250 or otherwise pay for the shipment fee of $24.99.
Return policy
If you don't love any of their products or if that vest, hoodie or jacket doesn't fit you, you can always organize for free return. Ororowear is going to exchange all unwashed and unworn heated clothing for free within 30 days. You can just return the product in its original package and everything else will follow.
Is Ororowear the best place to shop for these products?
When it comes to keeping yourself warm during the winter, you have to look for a reliable place to shop for the right clothing. Ororo stands out as the best place where you can check what you want easily, make an order without any hustle and relax waiting for your order to be delivered.
The company sells high quality products to its customers and at the same time offers the best customer service for all your complaints and queries when making the order, receiving it and long after you purchase the garment.
We took time to check out customer reviews and comments for some of the products sold here and we realized that most of their prior customers are comfortable and happy about the products and the overall functionality of the company.
The bottom line
Are you out there looking for the best partner the coming cold season? Do you want to keep yourself warm and happy at an affordable price? Ororowear is the best place for all your winter needs. It is easy to shop and make your orders. They also provide the best heated jackets, vests and hoodies for both men and women.
Up to 70% Off ORORO Coupon Code will help you to save on your order. You will also get other offers like 30% OFF sitewide or 35% off on specific items.