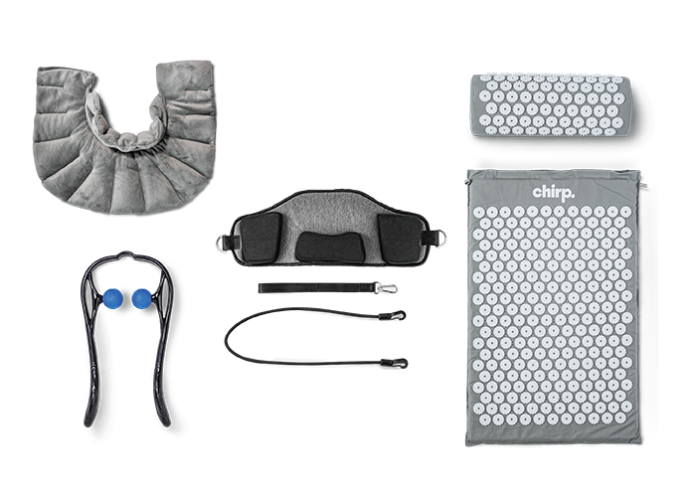 Neck and shoulder pain can be so excruciating for anyone out there. If you have been there before, then you definitely know what am talking about. Furthermore, it affects many aspects of your life. You may not be much productive at work or doing some house chores can be a huge challenge. There are many causes of neck and shoulder pain. Mostly if you have a neck injury it will affect other parts of your body including shoulders and back. There are various ways people try to get relief from both neck and shoulder pain. Whether it's by taking pain medications of visiting the doctor for treatment, there is another solution to your problem- Plexus Wheel plus. It's a product by Go Chirp that will help in getting neck pain relief or shoulder pain relief.  In this Plexus wheel Plus review, we are going to talk about its features, price, benefits and eventually give our final verdict.
So what exactly is the Plexus Wheel?  It works in a similar way as the foam roller only that it is better at getting rid of neck and shoulder pain and it's durable. The Plexus Wheel is designed in such a way that it massages and stretches out the muscles in the neck and shoulders. If you have a sore neck maybe because of poor posture or sleeping in one position for too long then this product can be of great help. It fits within the shoulder blades so that you are able to have a more effective stretch or massage a sore area. Many of us don't like frequenting the hospital each time we have some pain in the neck and shoulders. The Plexus Wheel plus is the best tool to use in getting shoulder pain relief at home.
TODAY'S BEST OFFER FROM CHIRP:
Description and features
The Plexus Wheel plus is very different from the typical foam roller. It is has a rigid core and this means that it does not wear out the same way as a foam roller would. It is also padded and this makes it feel comfortable on your body. Here are some of its notable features;
The package comes in 3 different sizes
There are three different sizes of the Plexus Wheel.  There is the 6, 10 and 12 inches. Each size of the Wheels is designed to meet different needs. For instance, the smaller wheel is supposed to offer deep tissue pressure for neck pain relief. On the other hand, the larger wheel is meant for deep stretches on the muscles. It also applies gentle pressure and may be a good option for shoulder pain relief.
The padding
In my opinion, the Plexus wheel plus is one of the most comfortable tools you will ever use for relief from neck and shoulder pain. This is due to its thick but super comfortable padding. The padding does not wear out that easily and will last for ages. Furthermore, when using the wheel to stretch your back you don't feel any pain as compared to using a foam roller. This is because it does not put pressure on your spine.
A great tool for performing exercises
There are neck pain relief exercises and stretches that you can perform at home. The Plexus Wheel plus is what you need to do your neck pain or shoulder pain exercises at the comfort of your home. To avoid having issues with your neck and shoulders you first of all have to strengthen your upper back muscles. This ensures that you have the correct posture and prevents stress on the neck and shoulders. One effective exercise is the back stretch.
You sit in the floor, bend the knees and place the feet firmly on the ground. Take the plexus wheel and place it against your back then lie down while still holding onto it. Lay your upper back on top of the wheel and ensure it is between your shoulder blades. Proceed to roll back and forth as you bend and straighten the legs.
Portable
Another great aspect of the Plexus Wheel plus is the fact that you can purchase all the three wheels of different sizes. This means that even when you are travelling, you don't have to stop using the wheel for relief from neck and shoulder pain. The package includes a 6 inch wheel. This one is small in size and very portable. You can take it with you wherever you go.
Warranty
This product comes with a 100 days money back guarantee. This shows just how confident the company is about their product making an impact on your life. The 100 days are enough for you to know for sure if the product is worth it and has worked in your favor.
Price
The whole package of the Plexus wheel plus is offered at a price of $119. This may not be much considering all the benefits that come with it. Upon purchase, the product will be shipped to your current location. Keep in mind that you can save a whole lot of money through the purchase of your plexus wheel plus using coupons. Couponcodegroup is a company that will help you get the best offers in chirp coupons when purchasing your product. All you have to do is visit this site CouponCodegroup.com.
Final verdict
If neck and shoulder pain is giving you sleepless nights, the plexus wheel plus is definitely worth a try. Besides you have nothing to lose. Should you feel that the product is not working for you as you expected it to, there is a money back guarantee.  However, it is quite a great tool to add on your workout routine. Furthermore, it helps you stretch your back and align the spine. This is an additional benefit in case you have problems with your back. Looking for a workout tool that will help improve your flexibility?  Look no further. The plexus wheel plus is everything and I highly recommend it. You don't have to visit a doctor every week to get relief from you neck and shoulder pain. With this product you can do your stretches and messages at home.