If you don't have another option of borrowing from short-term lenders, you have an option of choosing Opploans for their low rates.  This is actually what makes Opploans one of the best short term lenders that are making it easy for you to offset the cost of borrowing. However, there are some risks involved which is the reason why we are here today to help you make the decision. So, have you been thinking of Opploans as a way of getting short term loans but still don't know whether it's the best decision to make or not? If yes, then read on. We have some information that will help you along the way and ensure you have all the information to make a non-regrettable decision.
What is Opploans?
Opploans is a Chicago based lending company that offers Opploans to people. As opposed to many other lenders, this company offers unsecured loans to the customers. This means that you can always get fast loans from the company without having to worry about guarantors and other financial securities.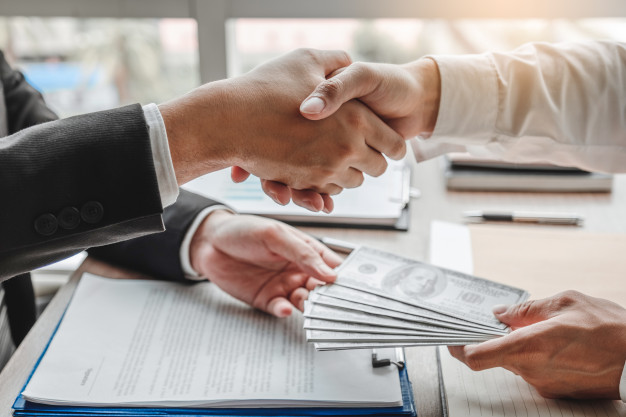 The company was founded in 2009 and has over the years made it very possible for all the people to get loans with ease. By this time, the company was known as Opportunity Financial and has over the time gained popularity among the customers and the leadership team.
They have tried the best to make the leadership process as simple as possible to the customers. The main aim for the establishment of the company was to offer a better opportunity for the people with bad credit to get loans and credits.
Their loans range from $1,000 to $4,000 which you can borrow at any time of the day. They offer these loans in two major categories which are the installment plans or the credit. Where you reside is actually what will determine the plan you will get.

It doesn't matter whether you borrow on the line of credit or the monthly payments; you will be required to pay monthly. However, if you borrow up to $4,000, you will get the repayment terms at very low interest rates.
How to apply
Now that you have the information about the country, I am sure you want to know how the application process goes. There are many requirements and options to get the loans. You can actually apply the loans through their online platform but you will be forced to get the loans from FinWise Bank or even through opportunity Financial. What will make the difference here is the state of residence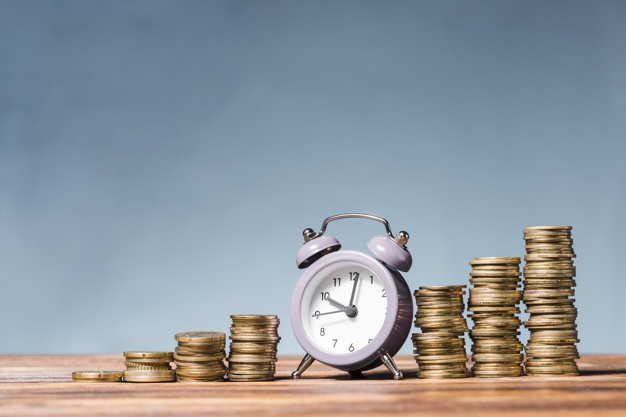 What are the requirements?
To apply for the loans, there are many requirements that you will have to meet. After this, you will be eligible for the loans regardless of where you reside. Here are some of the requirements:
Meet the age limit. To apply for the loans, you must be 18 years of age and above. For those in Alabama and Nebraska, you should be 19 years of age.
Reside in any of the states
Be getting a regular income
Have a checking or a savings account
Use direct deposits to receive paychecks to your bank account.
What I liked about Opploans
There are several Opploans pros which is the reason why I highly recommend it. Here are some of the Opploans pros and cons. Most of them are direct while others are indirect.
Very responsive customer care-The customer care will always be at your service especially when you are making the applications online.
Its quick and very fast-Applying for the loans will not take a lot of your time. You just have to apply and the team will process your request within the shortest time possible.
There's no need for Credit check. This is actually what makes Opploans the perfect opportunity for people with poor credit.
The interest rates are very low-Unlike the many short term lenders we have in the market today that charge a high interest rate, Opploans loans attracts a very low interest rate.
Longer repayment terms-You will be given the longest time to repay your loans. So, if you are struggling with financial problems, the company will offer you enough time to reconstruct and build yourself.
Plenty of financial tools and resources-If before and after borrowing you had any issues establishing your financial kingdom, you will actually be projected to all the best financial tools and resources to help you along the way perfectly.
Refinancing-The company allows the act of refinancing for eligible customers. This is what makes it the best company for all your loan's needs.
Borrower reviews-If you are not sure whether the company is the best for all your financial needs, you can actually check for the borrower reviews to inform your decision.
Online applications-There are very few companies that allow online application of loans. With Opploans, this is the best thing which is the reason why many people are turning to it.
Urgent Loan Required
Deal
You deserve a better personal loan.
With lower rates and more personal service, OppLoans is your home for more affordable borrowing.
| OppLoans | Payday Loans |
| --- | --- |
| 99-199% APR! | 400% APRs. |
| Terms up to 36 months! | 2 week terms. |
| No prepayment fees! | Costly penalties. |
| No hidden fees! | Deceptive billing. |
| Improve your credit history!† | Designed to keep you in debt. |
OppLoans vs. predatory lenders.
| | OppLoans | Payday Loans | Title Loans |
| --- | --- | --- | --- |
| Loan amount | $500 – $4,000 | $350 | $959 |
| APR | 99 – 199% | 339%+ | 291% |
| Term | Up to 36 months | 14 days | 1 month |
| Ability to build credit history† | Yes | No | No |
| No collateral needed | Yes | No | No |
Opploans Cons
Besides the above many pros, there are some of the things that I didn't like about the company.  I thought you should also be versed with them to be sure and make the decision getting the loans. Here are some of them>
There are many state restrictions-If you are worried about the restrictions in the state, then you will not be able to get the loan as easy as you suspected.
The company is limited to one type of loans.
The Bottom Line
On top of all the things that we have discussed above, you should know that Opploans is a very responsive company that will help you beat your financial problems within the shortest time possible. What this means is that we highly recommend the company and we wish it will help you get through the hard times regardless of your credit score.
Though, this lender is highly recommended for customers with short term financial needs especially if you have a low credit. I don't see any reasons why you should be getting to other lenders with high interest rates and short repayment terms.