Vivo V23 pro 5G is among the top mobile phones in the market today, and they are made with 'online influencers' in mind.' So if you have heard about this phone and wondered what makes it stand out, read this Vivo V23 Pro 5G Features and Review to find out.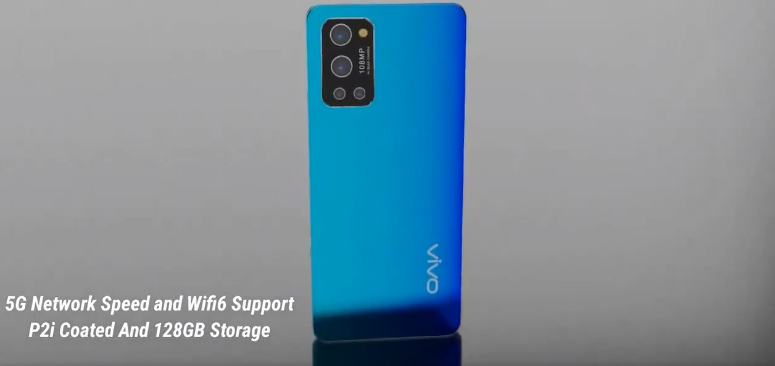 In this 21st century, the smartphone has become one the must-have because everything is done online, and more so, if you aspire to become an online influencer, you need a high-tech smartphone. Vivo V 23 pro 5G comes with all features you need to take those videos or take pictures.
Vivo V23 Pro 5G Features
The following features make Vivo V23 Pro 5G a high-tech smartphone. After reading about these features, you'll find out why many online influencers buy this mobile phone.
Vivo V23 Pro Display
The V23 Pro features a 6.56-inch Full HD+ AMOLED display with a refresh rate of 90Hz, which the V23 Pro supports. A curving border surrounds the display's edges, as well as a huge notch cutout for the two front-facing cameras.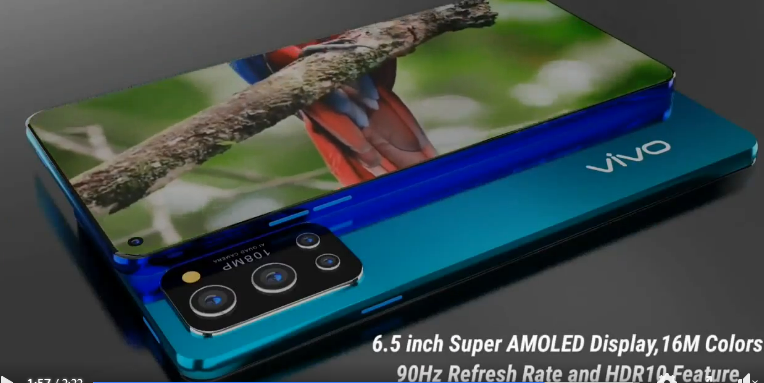 While we've grown accustomed to punch-hole notch cutouts, the V23 Pro's broad notch detracts from the viewing experience because most apps don't account for such a large notch, though this can be altered manually.
Aside from that, the V23 Pro's display has good brightness levels and can be read in direct sunlight. With the exception of the big notch caused by the addition of two selfie cameras, the display appears to be of great quality.
Apart from that, everything else on the V23 Pro runs well; whether you're launching apps or navigating between them, the phone is up to the task.
Vivo V23 Pro Build and Design
This phone's overall build and design are excellent. It is 7.4mm thick and weighs 171 grams when folded, making it a slim and light device. It fits comfortably in your hand and allows you to use it or play games on it for hours without having to rest your hands on it.
A big camera module with three sensors and an LED flash is located on the phone's rear. The camera module's edges are curved, allowing them to blend perfectly with the phone's curved display on the front. In addition, you can use a case to boost grip without detracting from the overall design because of the small profile.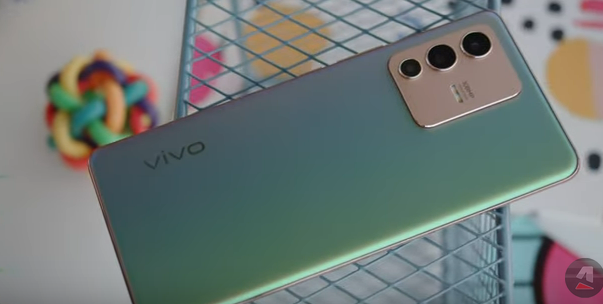 The rear panel is made of Fluorite AG glass, which changes color from golden to cyan when light passes through it. To make the phone change color like a chameleon, you must hold it in direct sunlight, which is fascinating.
However, keep in mind that only the Sunshine Gold color variant is photochromic, whereas the Stardust Black color variant is not.
Vivo V23 Pro Battery Life
The Vivo V23 Pro comes with a 4,300mAh battery that can be charged quickly at 44W. Now, this phone's battery life isn't very amazing.
Still, I believe it will suffice for the vast majority of users that use their phones for texting, making calls, viewing movies on the internet, listening to music, and other similar activities.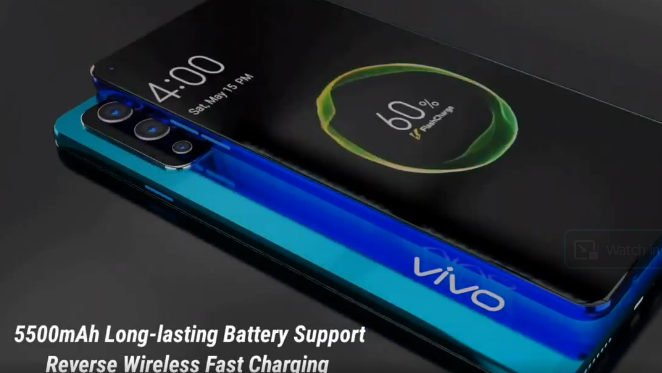 The battery life of the V23 Pro will be diminished if you use it to play games for lengthy periods, but otherwise, you should anticipate it to last a day. When using the 44W adapter, this phone took 50 minutes to charge from 0% to 100%, which is a long period in this business.
Vivo V23 Pro Camera
A 108-megapixel primary camera, an ultra-wide camera with a 120-degree field of view eyepiece, and a 2-megapixel macro camera are among the three cameras on the rear of the Vivo V23 Pro.
There are two selfie cameras on the front: a 50MP sensor on the left and an 8MP ultra-wide camera on the right, which allows you to capture a wider view when taking selfies. A dual-LED flash also lets you capture a selfie in poor light.
At 12MP pixel binned resolution, the 108MP primary camera can capture clear and vibrant photographs (scroll down for camera samples). The photographs have a lot of information, but they don't do a good job of portraying textures. Furthermore, the camera boosts the saturation levels in various scenarios, and the HDR processing wasn't always up to pace in some cases.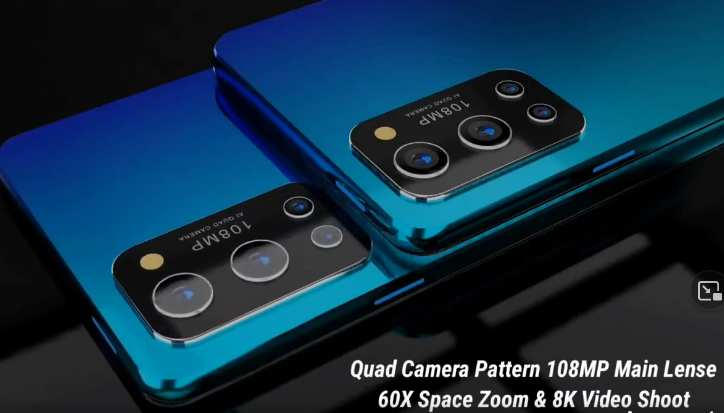 It also includes a 2x digital zoom, which is sufficient to take great photos without sacrificing clarity, which is important when getting near your subject. In addition, Vivo has introduced a number of new modes and filters to match various photographic styles, and the night mode is particularly effective.
The ultra-wide camera is just average because it has a low-resolution 8MP sensor. As a result, the frame's center is sharp, but the corners are blurred due to noticeable barrel distortion.
The 2MP macro camera delivers adequate close-up photographs with enough light; nonetheless, the details aren't very evident, and focussing on an object is a pain.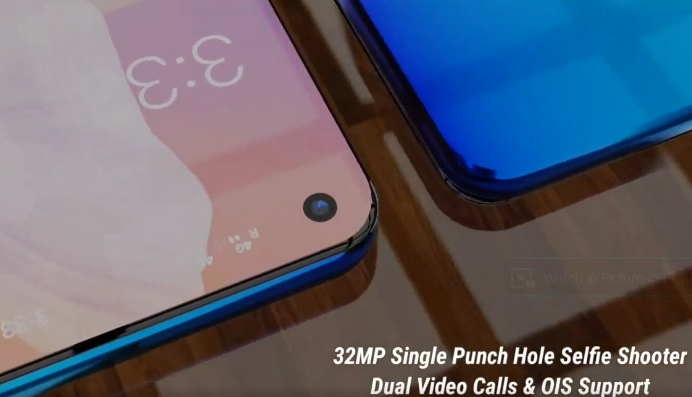 The V23 Pro has a 50MP main selfie camera supplemented by an 8MP ultra-wide camera that takes a larger field of view to cover more ground in a single frame. Selfies taken with the front camera are generally good, and you won't be dissatisfied with it until you use it in low light, in which case it struggles to produce detailed selfies.
Vivo V23 Pro Connectivity and charging
the Vivo V23 Pro 5G features 4320mAh battery powers and can be charged at 44W. (not included). The phone includes dual-SIM support, 4G VoLTE, 5G, Wi-Fi, Bluetooth, GPS, USB OTG support, and a USB Type-C connector.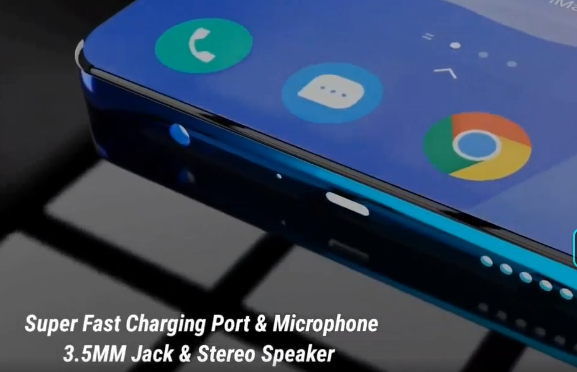 Vivo has chosen to use the tried-and-true Dimensity 1200 processor to power its latest rival, even though MediaTek's new Dimensity 9000 SoC is due to appear in the near future.
The Dimensity 1200, for example, was one of the most VFM SoCs announced in 2021, and the chipset continues to impress, scoring high in synthetic benchmarking applications. Antutu gave the phone 6, 57,442 points in the single-core and multi-core tests, respectively, while GeekBench gave it 553 and 2,506 points.
VIVO V23 PRO 5G SPECIFICATIONS SUMMARY
Feature

 

Description
Processor
MediaTek Dimensity 1200 MT6893
Display
6.56 inches (16.66 cms)
Storage
128GB
Front Camera
Dual (50 MP, f/2, Wide Angle (105 field-of-view) Camera + 8 MP, f/2.3, Wide Angle, Ultra-Wide Angle (105 field-of-view) Camera)
Rear Camera
Triple (108 MP, f/1.9, Wide Angle Camera + 8 MP, f/2.2, Wide Angle, Ultra-Wide Angle Camera + 2 MP, f/2.4 Camera)
Battery
4300 mAh
RAM
8 GB
Processor
MediaTek Dimensity 1200 MT6893
Final Verdict
Vivo V23 Pro 5G comes with exceptional features, and the price is value for the money. When you buy this smartphone, you'll enjoy using it and unique features like a color-changing back, as well as a capable set of selfie cameras.
In addition, Qualcomm's Snapdragon 888 chipset is powerful. For example, the iQOO 7 Legend retails for almost the same price as the iQOO 7 but boasts higher performance, more powerful back cameras, and far faster wired charging.
Therefore, I'd recommend the V23 Pro to anyone passionate about taking selfies, and those seeking more well-rounded solutions will find enough to choose from in the market.