Your home is one place you would like to be safe as possible for your family. All thanks to the SimpliSafe home security system because they are handy in helping you achieve the objective. The company has been offering security solutions for over a decade now, and today we'll share an honest review about the company without prejudice.
If you want to protect and monitor your home from afar without a hassle or to sign a long-term contract, SimpliSafe Home Security System is flexible and simple to use. For renters and homeowners who want an easy-to-use security system that will not break the bank, opt for SimpliSafe.
SimpliSafe is a relatively cheap home security system that is simple to install for the ordinary person and does not require a long-term contract. Its choice of equipment is of high quality and accepted by most homeowners, and they come at a fair price.
What is SimpliSafe?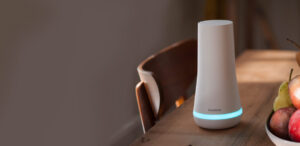 SimpliSafe is an American based in Boston, Massachusetts, specializing in offering home security services. The company manufactures and sells wireless safety systems that link to a central monitoring center.
SimpliSafe was founded in 2006 by students from then-Harvard Business School; Chad and Eleanor Laurans encountered breaks following several friends in the Cambridge area but couldn't find a security firm designed to assist tenants.
Mr. Laurans attended Yale before Harvard, where he graduated in Electrical Engineering in 2000. Now the Business has more than 3 million clients, making him one of DIY's most well-established and successful domestic security firms.
SimpliSafe Products and Plans
SimpliSafe has different plans meant for small homes and bigger homes. They differ on the number of equipment installed and the pricing. Here are more details about the plans.
The cheapest package is Foundation which costs $229and focuses solely on basic home security and is intended for small houses; it contains the base station, wireless keypad, one motion sensor, one entry sensor, and the yard sign decals.
The top-end there is the Haven package which costs $489 and contains 14 hardware components, including the base station, a wireless keypad, a remote keychain, two movement sensors, four panic buttons, a 105-decibel siren, carbon monoxide detectors, water and freeze sensors, a SimpliSafe yard sign and the window decals.
In case you would like to add more SimpliCam security cameras, they cost $99 each, or you can also choose to include Video Doorbell Pro, an integrated  1080p smart doorbell with a camera and costs $169. Other types of equipment can choose to include smart lock, which is keyless and costs $99.
Normally, SimpliSafe doesn't offer any packages that include cameras, locks, or doorbells; they're add-ons, although we've seen SimpliCam launch as part of a limited-time special price promotion.
Monitoring Plan Pricing
If you want a one-stop monitoring solution, which includes more than just protection, it makes sense to add environmental sensors.
Smoke detectors amount to $29.99 each and can be added to your monitoring plan, which, if a fire alarm is activated, will alert you via e-mail or SMS and send first responders to your door if a fire occurs.
Freeze sensors amount to $29.99 each and will warn you if the temperature drops below any point to avoid bursting pipes and if water sensors (each $19.99) warn of leaks and floods.
If you want professional monitoring, there is a basic $14.99 per month Standard plan that includes 24/7 coverage. If the sensor is enabled, SimpliSafe will contact you, and you will contact the police if you do not have a secure word you want to use during the installation.
For $10 more each month, the interactive plan adds text messages and e-mail alerts to the system, the ability in minutes to use the online dashboard, as well as the system arms and disarms application. When choosing the $14.99 Plan, your system events schedule can be viewed on the online dashboard, but it cannot be controlled from a distance. The ability to set up secret alerts is another nice feature that comes with the Interactive plan. You can set up certain sensors in Alert-only mode without triggering alarms.
[Get SimpliSafe Business Security Packages]
SimpliSafe can be used as a local warning if you don't want to pay the monthly fees. So it is up to you to contact the authorities when a sensor is activated. There are no contracts or obligations, and at any time, you can start and stop or change services or plans.
How to Buy a SimpliSafe Home Security System
SimpliSafe Company has made it straightforward to buy its products. The following are two ways specified to get your home safe.
If you can install the equipment or have someone install them for you, you can buy different high quality from SimpliSafe under equipment packages priced from $229 to $489. It is up to you to choose which equipment you need and gets to build your home security system.
Choose a monitoring plan.
Another way to buy a home security system from SimpliSafe is through selecting the plan you would like, either a standard plan for $14.99 a month or an Interactive plan for $24.99 a month. The plans include remote arming/disarming via the mobile app, app alerts, secret alerts, video alarm verification, recordings from up to 10 cameras, and smart home integration.
How SimpliSafe works
Another important thing you need to know in this SimpliSafe home security review is how it works. The basics of the SimpliSafe home security system works in three available modes, arming and disarming.
Home mode triggers the door and window sensors, while Away mode activates both the sensors for input and the sensors for motion. The test mode lets you set up the device and ensure that all sensors are regularly working in order. When you enter different modes, the base station declares your acts loudly and clearly. On the keypad or in the app, you can change the volume.
The keypad will beep when the alarm is armed, and a sensor is triggered, and you will have 30 seconds to enter your PIN. The base station siren activates and sends a warning to SimpliSafe if you do not reach it, and the company calls you by phone and asks you for the safe word you specify during set-up. The Emergency Dispatch Center will send the police if you don't get the message, or you don't give a safe word (or firefighters in the case of the smoke detector).
SimpliSafe Mobile App and Online Dashboard
You can use SimpliSafe Online Dashboard or mobile app to monitor the device, including arming and disarming it, with the monthly Interactive Plan. The dashboard also allows you to display your System Event Log, change your PIN, add up to four guest PINs, and select an optional Duress PIN to use to disable the alarm when an intruder coerces you.
The alarm will stop to sound after entering the set PIN, but SimpliSafe will send the police immediately. You can also adjust settings such as siren volume; delay time for entry and exit, and control and rename sensors in the dashboard. But with the new system now, most of these controls are still accessible on the keypad, which is nice.
SimpliSafe reviews
There are several reviews by different customers through major reviewing sites. Our research has different reviews, both positive and negative, but overall positive exceeds the negative. Here are the ratings according to different reviews platforms;
Trustpilot rating: 4.1 stars out of 5, Great
SimpliSafe Home Security app on Google Play: 4.3 stars out of 5
Google customer reviews: 4.3 stars out of 5
SimpliSafe Home Security app on Apple App Store: 4.8 stars out of 5
What I like about SimpliSafe
There are several exciting things about the SimpliSafe home security system. Some of the pros about this company include;
The company sells its products at affordable hardware.
Reasonable monthly monitoring fees
No contract required when subscribing to plans.
Quick, easy installation
Easy to connect the equipment with Cellular and WiFi connectivity, but it is optional.
What I don't like about SimpliSafe
We have observed about SimpliSafe that is not pleasing, and it is that the Cameras it sells are Underwhelming.
Final verdict
SimpliSafe is a reputable company according to your research, and we like SimpliSafe for its ease of use, versatility, and price, as far as smart home security systems go. It helps you install a home protection device; learning to use it is a breeze, and you don't have to sign any agreements to access inexpensive 24/7 surveillance plans that can be switched off at any moment. The device provided all of these things before, adding an even simpler configuration process and still-low hardware and monitoring prices in the revamped hardware.
There is a great deal to like about the flexible and easy-to-use SimpliSafe Home Security System if you want to protect and monitor your home from afar without investing a lot or signing a long-term contract.
SimpliSafe Q&A
How much does SimpliSafe cost per month?
SimpliSafe Security Systems offers different plans, starting at around $200, and Professional Monitoring starts at just $14.99 per month.
Is SimpliSafe any good?
SimpliSafe offers value to your money; this is a good company and more so cheaper selling its services and products at affordable prices.
Is SimpliSafe easily hacked?
According to the company, it is not easy to hack into the SimpliSafe home security system.
Do you need WiFi for SimpliSafe?
To meet your basic home security needs, you do not need a computer or WIFI for SimpliSafe. Nevertheless, the SimpliCam or Video Doorbell Pro requires WIFI and access to the SimpliSafe app either via the Google Play Store or through the iOS App Store.
Can you monitor SimpliSafe from your phone?
Yes, you can monitor SimpliSafe from your phone after purchase the Interactive plan. The plan gives you access you'll have access to SimpliSafe's mobile app, and via the app, you can remotely control the system, receive alerts, and view live video on your smartphone.
Does SimpliSafe work if the power goes out?
SimpliSafe provides you protection even though your electricity supply fails. The base station draws power from its rechargeable reserve battery during a power outage so that your alarm system is completely functional for up to 24 hours.