Sally Beauty is a multinational retailer and distributor of proficient beauty products. The company operates in more than 3,500 store locations. They have stores in 11 major countries including Spain, Germany, Ireland, France, Puerto Rico, Chile, Belgium, US and the UK. The company also has more than 25 years experience in the market providing beauty products.
Sally Beauty Products

Sally Beauty is a well established company that operates well and provides almost 9,000 beauty products. Most of their products are specifically for Skin, hair and nails. They usually feature all these products from most trusted brands in the world including Sebastian, Paul Mitchell, Wella, Clairol and Conair. The good thing is that their online retail site features all these products in a systematic and a categorical manner to make it simple for you to shop and make order. Their site is also one of the most user friendly sites that we have around offering an easy and a very responsive customer care.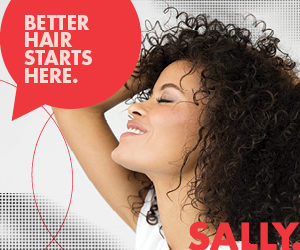 Now you can shop all the products from categories including Hair, Makeup, Spa and Beauty, salon equipment, skin care and accessories. The company has online and in-store stores. Shopping in any of the sites can save you a lot of money especially through SallyBeauty's three clubs. If you are a licensed beauty professional, then you can sign up for the pro preferred Card. Beauty students on the other hand can sign up for the beauty students savings card. The two cards give their customers access to exclusive discounts and email offer.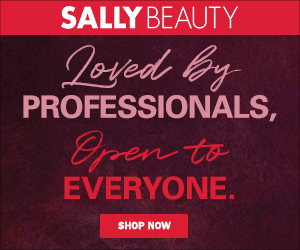 With a wide variation of products being offered, SallyBeauty offers some quality and price match that everybody is happy about. The hair extensions and several other products are available in different colors. SallyBeauty Color reviews are positive and a significant number of their prior customers are very happy with the products and the colors they are made available in.
Does the company accept coupon codes?
If you don't have a way of saving money through the above methods, then the next thing you can do is to check for their coupon codes. You can get Sally Beauty Coupon Codes through two methods. You can sign up to their official newsletter for a discount card. The newsletter may as well give you business news and special promotional offers. To subscribe, you will only be required to provide your official email and official email address. If you have any issues while shopping online and offline, then you can contact their highly responsive customer service and the problem will be rectified quickly.
The other alternative is to look for a coupon site such as CouponCodeGroup.com and check some of their verified and the most responsive coupon codes.
SallyBeauty Product Reviews
There are many prior customers that have ordered from this site. Most of them are very happy with the products and the services offered. However, SallyBeauty is the only site that we reviewed which doesn't offer free membership to their customers. Instead of doing that, they offer a 15% off rewards for any customer who will spend $2,500 in month. In this SallyBeauty Review, we also checked what the people are saying. Although most of them are happy with the services and the products offered, there are a significant number of people that feels something isn't right with their delivery time or their customer response.
The other complains are because the company doesn't offer some of the most popular makeup brands including CoverGirl, Urban Decay and L'Oreal. If you are one of their customers that is seeking more popular and a more broad makeup selection, then you should check somewhere else.
The other disadvantage is that they don't have a mobile app. Unlike most of their competitors, this store can only be accessed through browsers. Though, their website is optimized for mobile browsing. What this means is that lack of a mobile app is only an issue to people that needs to get more features.
To make sure we are offering detailed reviews, we also checked on SallyBeauty Employee reviews. Most of the employees complained about Low pay and not enough hours. Others also touched on poor treatment but at the same time praise their discounts.
Specific product reviews are also important to talk about. SallyBeauty Hair Extension reviews were so much based on the length of their hair extension, color and taking care of them.
As we had already stated, SallyBeauty operates in 11 countries and hence there are specific reviews per country. We checked on SallyBeauty Reviews UK and noted that most of their customers are very happy with the products but not fully pleased by their return policy and how the store facilitates exchanges and refunds.
On SallyBeauty reviews Canada, their customers are very happy with all the products and the customer services rendered. However, they heavily complain about the time it takes to ship their products and the amount of money that the recipient has to pay.
There are several sites that are also featuring SallyBeauty makeup reviews and hence we took some time to check on them. The products are reviewed separately but there are some complains about specific products. SallyBeauty supply products reviews are positive and most of their customers are happy with the quality and their prices.
With almost 10,000 products to choose from, you can be sure there's always something for you. Although they don't feature products from some other brands, you can always have something good.