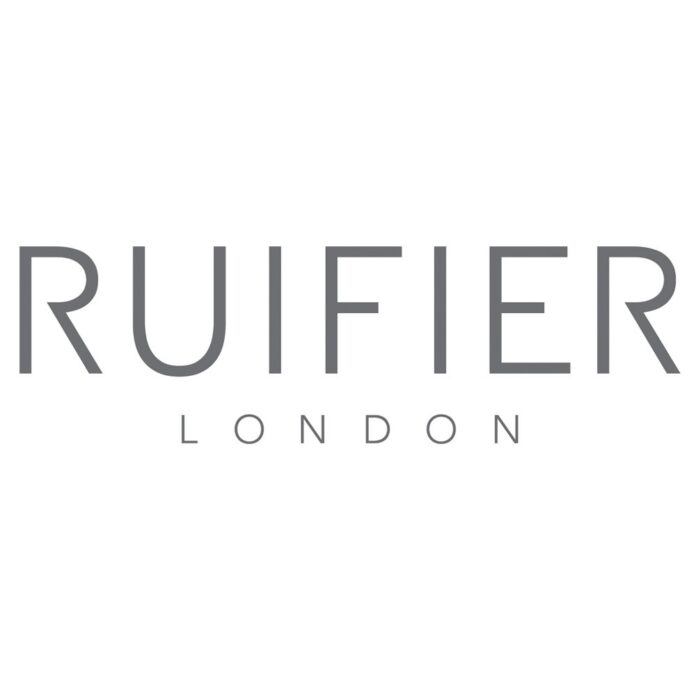 Getting the right quality jewelry is more of a task than looking at the companies that sell jewelry pieces.  Hence, it would help if you know the company you are buying the jewelry to make quality, right-size jewelry and consider other dimensions. It is out of this we take the initiative to review different jewelry companies for you and get to know them before buying any products. Today we'll share with you Ruifier Review, which is a jewelry company from the United Kingdom.
Throughout this Ruifier Review, we'll answer several questions about Ruifier London, such as Ruifier, a legit company?  Should you trust Ruifier products? Which countries does Ruifier ship to? To ascertain the prospects get to read this article to the end.
What is Ruifier?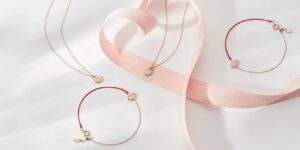 RUIFIER is a luxury and Fashion Company, and it specializes in the selling of jewelry materials. Rachel Shaw in London founded the company. Ruifier originates from the old English word "Reify," which represented the concept of making something from something abstract that is tangible. The Ruifier brand is made up of two halves that reflect the inspiration of Rachel from both sides. One hand, based on the smiling characters of her loved ones, and on the other hand, draws inspiration from around the world.
Ruifier Company claims to manufacture their jewelry with masterful craftsmanship, keen to customer request details and using precious conflict-free stones and diamonds. The company collection is mainly inspired by two sources either; their visage offering, which encapsulates a fun side to fine jewelry, and the company's London line, which claims to illustrates technical prowess through the visually stunning architectural styles seen throughout.
Additionally, the company claims to design jewelry that o turn the wearer into a "storyteller of their own in styles, color, and fitness.  The company has 18 brand collections, and each brand designs jewelry featuring personal inspiration and luxury. Also, other the company collections feature adapted and interlocked designs, thus making each design unique.
It is easy to find the Ruifier collection around the world as there are Ruifier USA and other stores, including Harrods, Bergdorf Goodman, Barney's New York & Japan, Reinhold, Fortnum & Mason, Lane Crawford, and Selfridge's. These stores make it easy to ship their products globally, no matter where you order from.
Ruifier products have also been featured globally by leading fashion publications like Vogue, Harper's Bazaar, L'Officiel, Marie Claire, Stylist, and ELLE. Furthermore, Ruifier collections have been worn by various celebrities like Reese Witherspoon, Jessica Alba, Suki Waterhouse, Kristen Wiig, Emma Roberts, Sophie Turner, and G-Dragon.
What does Ruifier offer?
The Ruifier Company offers jewelry either designed by pre-ordering or readymade jewelry. The company thus makes the jewelry, packs them, and distributes them to their customers. Besides, the company specializes in jewelry products and selectively designing its products to individuals who want to express their emotions, affection, style, and desires in their products with customization opportunities.
Some of the products you can buy from Ruifier company include Ruifier bracelets, necklaces, chokers, earrings, rings, collections such as scintilla, cosmo, Astra, modern words fine, nexus, icon, orbit fine, friends, ABC's, petit. The company has also made it easy to hop on their website shop by bestsellers, shop by diamonds, shop by pearls, and shop by a cord, classics, gifts, and outlets.
[Get 10% off of your first order #RUIFIER]
Ruifier also offers other services, and a notable one is product care. The company educates its customers on how to take care of the jewelry they buy through professional consultation services. The company also educated its customers on different types of its products featuring different kinds of material and the ring size guidelines.
How do you PRE-ORDER on Ruifier?
If you would like personalized Jewelry from Ruifier, then you ought to pre-order. The pre-ordering process is straightforward, and in this section of this Ruifier review, we'll share the details with you. Here are the steps to follow;
First, visit the Ruifier official website.
Select the piece you would like to pre-order
Add to your cart like you are placing a normal order.
On the Add to bag,' there is an alternative button 'Pre-order' click it.
Follow the checkout steps and pay for the piece in your cart.
After payment, you'll receive an order confirmation email with your order details. You'll also receive another email detailing your pre-order details, like how long it will take to arrive.
After Ruifier has processed your pre-order, the company will send o you a shipment email with order tracking details.
How to cancel a Ruifier pre-order?
If you wish to cancel a pre-order item, you have to confirm so by writing the company customer care customercare@ruifier.com within 48 hours of purchase. If you request pre-cancellation after 48 hours, the company will charge you 50% of the payment and refund the other 50%.
How long does Ruifier shipping take?
Ruifier offers shipment services to all orders. However, the company has stipulated the countries it offers shipment services. In case you don't come from the countries listed, you have to contact RUIFIER customer services at customercare@ruifier.com for more information.
The following are the countries where Ruifier offers shipment services, the time it will take, and charges or fees.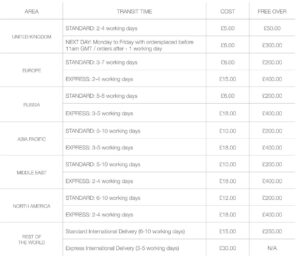 Ruifier return policy
Ruifier Company has a return policy of 14 days of your order to return products purchased either for a full refund or exchange. Before returning the item purchased, you have to request a Return Authorization Number from customer services at orders@ruifier.com, and then you have a period of 7 days to send the products back.
The process to return goods to Ruifier is straight forward. The process is done online through the Ruifier website.  After seeking return and approval then you enter the Return Authorization Number on the box. Next is to ship back the products to the company noting the company will not pay for fees incurred. After the company receives the product, then customer care will get in touch to p[rocess the exchange or refund.
Note: If you purchased an item under the sale and discounted category, they are not eligible for return or exchange. Also, note when returning an order that included complimentary shipping, the price stated on the deliveries page for your shipping country will be deducted from your refund. The company also stipulated due to Paypal's recent changes to their terms, when you cancel or return an order paid by Paypal, a 5.2% transaction fee will be deducted from your final refund amount.
Final verdict
If you wonder Ruifier legit or a scam as of this stage, it is not a scam site. It is a legally operating website with its headquarters in London, United Kingdom. If you would like personalized jewelry for your spouse, children, or friend, you can order from their website.