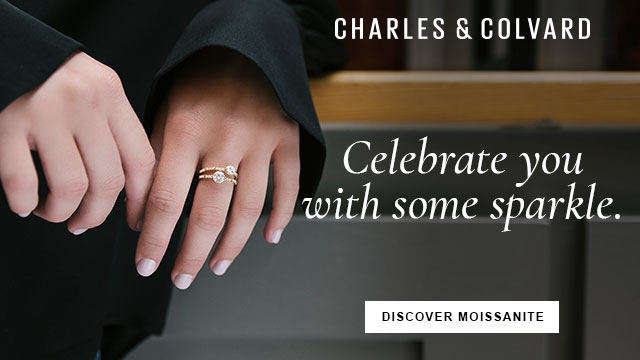 Charles and Colvard are the creators of laboratory-centered moissanite. They are the unchallenged leaders of moissanite gemstone and jewelry for over twenty years. They have done this by continuously innovating and improving the quality of moissanite over the years bringing it into the best attention of people to an extent of being reckoned with.
So who are Charles and Colvard?
Charles Hunter founded Charles and Colvard in 1995 as a jewelry manufacturer and distributor. They easily gained a lot of recognition as manufacturer and distributor for their exquisite, high quality and very unique jewelry designs. What makes them exceptional is that they were the first to manufacture and retail synthetic moissanite.
So, by patenting the process, they were the only ones who had the rights to produce moissanite. But, since the time their patent right ran out, they've been many new moissanite manufacturers in the market. Even so, they still hold that place of being the most trusted and recognized brand of moissanite by a lot of people.
It is worth noting that they made moissanite available to the general public and offered an alternative to those people who could not afford diamonds. This was a very brilliant idea. Some brands such as Classic Moissanite, Hearts and Arrows and Forever Brilliant Moissanite are under the Charles and Colvard umbrella.
Even today no one has ever beaten Charles and Colvard in loose moissanite and moissanite jewelry. People should also note that Charles and Colvard do not have a physical store. So, you can find their products in many leading jewelry stores both nationally and internationally. One of the best renowned retailers of Charles and Colvard is Helzberg Diamonds which has stores nationwide in the United States of America. You can also find many others in the countries such as The United Kingdom, Australia, Canada, Israel, New Zealand and Mexico.
Which range of products do Charles and Colvard sell?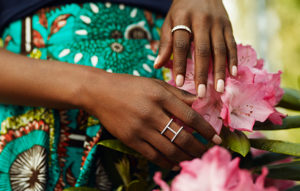 It is important to note that Charles and Colvard is a moissanite haven. This means that they have many different brands and collections of moissanite jewelry and loose stones available on offer. They usually vary in price and quality. Some of their popular collections include;
Forever Classic Moissanite-they are tainted which gives you a better selection of different colors such as stones with J-K color grades, with slight undertones of green, yellow or grey. They are much cheaper than the Forever One.
Forever One Moissanite-they are the highest quality of moissanite in Charles and Colvard. They are colorless. The two examples of them are Forever One D-E-F Moissanite  and  Forever One G-H-I Moissanite
Rings for engagement-the most extensive collection of engagement rings is found in Charles and Colvard. One good thing about them is that there is always something for everyone interested and thus they have a price range. Examples of these rings include; halo, vintage rings, side-stone and solitaire.
Wedding rings-Charles and Colvard offers a range of both men`s and women`s wedding rings. They include classic, eternity and anniversary bands.
Loose Moissanite Gemstones-at least you can find twelve types of moissanite stones at Charles and Colvard. These come in every popular gemstone shape.
Jewelry-you will find the finest jewelry for each and every occasion at Charles and Colvard. These are earrings, necklaces, rings and bracelets.
Charles and Colvard Coupon Codes and Promo codes

Everyone wants to save when they are buying their favorite jewelry. For that reason, they are in search for the best and the most effective Charles and Colvard coupon codes,  promo codes and discount codes. Today, you can save up to 15% off site wide and 15% off any order + Free shipping. There's also a chance to save significantly on select products.
What experience do you get when shopping at Charles and Colvard?
One of the most crucial criteria of Charles and Colvard of the vendor is giving out high quality images and videos of the actual products and not just stocks photos. They make it very easy to shop loose moissanite and jewelry on their websites because the company has provided all the necessary information to the people all over the world. This is in form of images, videos and other viable information.
What about the returns, warranty and financing options?
It is worth noting that they have a generous sixty-day return policy, no matter the reason you give. This can be seen as quite generous in the industry as most of the retailers seem to offer a one month standard only. Each piece of jewelry you buy at Charles and Colvard comes with a good package. This is a limited warranty and a certificate of authenticity.
Pros of Charles and Colvard
They are the best when it comes in offering high quality moissanite jewelry
They have the best and affordable prices
You can find unique jewel designs with large inventories
They have a limited lifeline warranty. This is on all their jewelry
They have a sixty-day free returns to their jewelry
They are committed to socially responsible jewelry
They have free shipping of their jewels and gemstones
They offer certificates of authenticity to all of their jewels
They have a well-organized website where you can get all the information you need about them
They also have an extensive moissanite education section where you can make enquiries
Cons of Charles and Colvard
They have limited choice of metals. This means that they only offer gold
They have search filters which seem to be limited in many options
When it comes to international shipping, they charge prices
Final verdict
It is worth noting that Charles and Colvard have better prices, which are affordable and reasonable. Also, they offer good quality jewels. And, being the company that has been specializing in moissanite for a long time you should make an effort of checking them out and buy them instead of diamonds. They have the greatest brand that is easily recognized especially when it comes to gemstones. So, as a buy grab that chance since they offer a generous returns policy and a limited lifeline warranty.