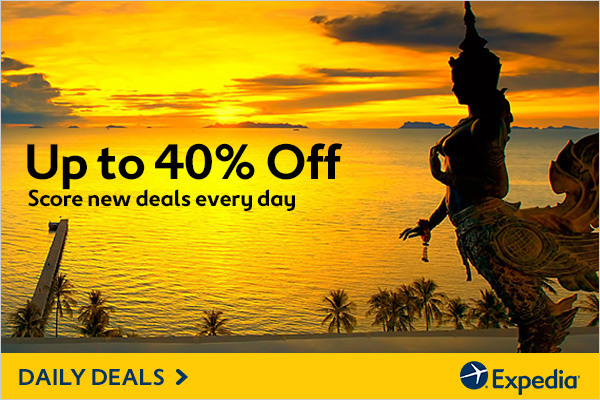 With the advancement in technology and access to the internet, it has become incredibly easier for every person to find travel deals at the comfort of their homes. You can get the lowest price directly from your airline or hotel, but now there are several other ways you can do this. Most people usually know that getting the most economical prices is easier with the airline and from the hotel. This usually calls for questions on whether its worth getting travel deals from third parties such as Expedia.
Over the last few years, Expedia has enhanced its points program, which makes it very easy for the customers to earn travel rewards through their website. However, it's straightforward for you to land a travel deal without contacting the airline directly. Additionally, Expedia is not the only online travel agency in the world, which means you can get the same services from several other companies in the market today.
Expedia is actually the best way to find the best hotel booking site without spending a lot of your time and money. This article entails information on all Expedia rewards that you can get from this company and also how to get the best value from this company.
With that in mind, you can get the best rewards from a hotel booking site, mainly when you use their reward programs. Over time, we have compared a couple of rewards and came to realize that Expedia's reward program is the best of all. The main reason for this is because their reward program is flexible and versatile than the programs that you are likely to get in the market.
What is Expedia?
Expedia is a booking website that does all it takes to protect its customers and users. The company has been in the market for some time and is also regarded as the best and the safest website to book your travel.
Today, this company and several others in the market are making the whole process easy and very adorable. In simple terms, Expedia is a global travel technology company based in America-Bellevue, Washington.
Its websites are travel fare aggregators and travel metasearch engines, which means it will be one of the best search engines to use when you want to get the best experience out of your travel.
How does Expedia work?
You may now be wondering how Expedia works and how they make money. This company has reached household name brand recognition. Over time, they have grown from a small travel website to a giant website that facilitates the selling of everything from hotel rooms, car rentals, cruises, and airline tickets.
Expedia started operations in1996. This time, Microsoft Inc. facilitated it. Over time, this company grew past Microsoft's areas of expertise. In 2001, the company was bought later spun-off in 2005. From this point in time, the company has captured a large market share, which means they are at all cost making sure they offer reliable services to the users in the market.
How does the company make money?
Expedia will make money from the below sources:
Huge Bookings-The Company makes money from hotel reservations. This is actually where its 70% of revenue comes from.
Commission fees-The Company also makes money by offering a best-price guarantee. This actually means that most travelers will opt for this company rather than visiting the hotels. So, there's a commission for the company to undertake.
Market domination-The Company also benefits significantly from being a leader in the market. Expedia already has a market share of 17% in the online travel business in Continental America.
Cons of using Expedia
Over the last few years, everyone opted for third party companies simply because their prices were low and fair. Today, you can get the same deals by booking directly in the line. This is actually the first reason why most people today don't even think that Expedia is reliable or even a website to go for when booking hotels and air tickets. The main reason for this is because you can get the same deal from the airline or the hotel itself.
Is Expedia Safe?
Definitely, this company is one of the safest ways of booking airplane tickets and hotel reservations. The company has been operations for some time and has as well established itself in the market with thousands of users booking with Expedia every single day. The website uses a secure server to store all the information. They are also very reliable in the sense that they keep on updating the information on their website almost every week.
As I have already started, the company uses secure serves, which means you can book hotel reservations and air tickets without minding about exposing their private information.
Is Expedia Reliable?
When we talk about the reliability of third party companies in booking hotel reservations and airline tickets, Expedia will come on the front page. This means that the company is very reliable because it has partnered with reliable travel accommodations providers in the market today. This is definately the main reason why you should go for Expedia, especially if you want the best travel accommodation deals. The company also offers Best price guarantees and travel insurance plans. You will as well find a reliable cancelation policy that you can significantly trust.
Is Expedia Legit or another scam?
I know you might be worried whether this website is legit or another scam in the market that aims at getting your hard-earned money. With the research that we have conducted so far, this company is legitimate and will reliably help you book your accommodation with ease.
Expedia offers low prices and also provides you quick reservations on accommodations. Expedia also make it easy for you to cancel your bookings without incurring any costs. Expedia also guarantees the reservations. This means if you ever had any issue with them, you can actually contact their customer support and they will help you in the process.
Final verdict
Expedia is a reliable website where you can book your accommodations with ease. However, make sure you have verified your details. Read and understand their terms and conditions and also the fine print. It's actually very important to understand these details before you pay.