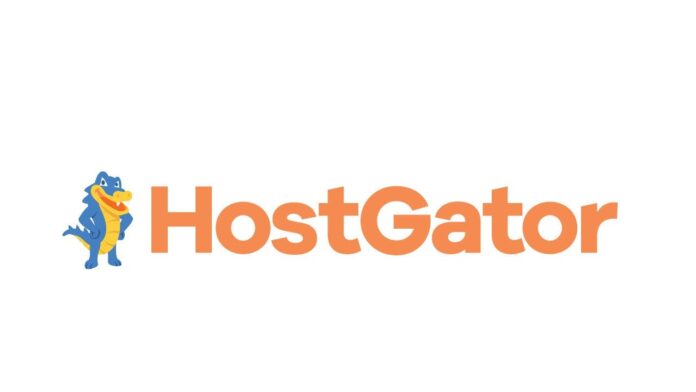 HostGator is one of the largest and the most popular web Hosting Company in the world. The company offers shared hosting, dedicated servers, managed WordPress hosting plans and VPS hosting. Lately, HostGator boosts over 10 Million hosted domains. It's also very popular and claims to offer great value for your money. But is this claim true? Is HostGator the best web Hosting service for your domain? Let's dig a little deeper to see if there's something you can love about it.
Currently, HostGator is offering a 62% off HostGator discount, Free SSL certificate and a free domain name. If you have been keen with their promises, it's easy to realize that HostGator has a lot to offer to their customers. In this paper, we will put their promise to our testing process in the below areas.
Reliability-How Reliable is this Hosting service? Will your website be online every minute of the year?
Value for Money-Is HostGator currently offering the best prices in the industry? Depending on all the features and pros, is this service a good value for your money?
Features-What are some unique features offered by HostGator? What makes HostGator stand tall in the pool of competitors?
Performance-Compared to some of its competitors in the market, how effective is HostGator in performing its roles?
Customer service-How responsive is HostGator Customer service? Can they easily help you solve any upcoming issues with the service?
Some of this information is summarized in an easy to understand and understand Table, as show below.
| | |
| --- | --- |
| Category | Performance/Rating/Offer |
| Performance | A+ |
| Load speed | 1.03 s |
| Response rate | 143.4 ms |
| Free domain | Yes |
| Free SSL | Yes |
| 1-click WordPress | Yes |
| Support | Knowledge base/Phone/Live Chat |
What is HostGator?
HostGator is a web Hosting Company founded in 2002. The company has grown steadily to become the biggest web Hosting companies in the world. This growth is credited to the great shared hosting plans, quality customer service and reliable services. The company is currently has its headquarter in Houston, Texas. Recent statistics shows that HostGator hosts over 10Million domains. They also have more than 850 employees. Lastly, HostGator is a subsidiary of Endurance International Group and it also offers a wide range of hosting plans and services.
HostGator pros and cons
Pros
Very reliable
Highly responsive hosting
Generous money back Guarantee
Flexible billing periods
Generous Money Back Guarantees
Free Migrations
Great Value for money
High performer
Stable Uptime
Decent Load time
Site security features available
Free Site ad cPanel Migrations
Its very user friendly
Cons
Relatively high monthly prices
Aggressive upselling.
Lots of extra fees
HostGator Pricing, and Quick Facts
Currently, HostGator has 3 shared hosting plans that you can choose from as shown in the table below. The prices and features differ from one plan to the other.
Plans
Price
Features
Websites
Hatchling Plan
$2.75 per month
Unlimited Bandwidth

Unlimited email accounts

Unlimited addon domains

Unmetered storage

1
Baby Plan
$3.50 per month
Unmetered Storage

Unlimited Bandwidth

Unlimited email accounts

Unlimited
Business Plan
$5.25 per month
Unlimited Bandwidth

Unlimited email accounts

Unlimited addon domains

Unlimited
HostGator Performance and Reliability
To give you the best review, we have to compare HostGator performances with exactly what other services have to offer. I bet you would be heartbroken if you sign up for a host and later discover that your website is painfully slow or unavailable. If this is the case, you might have to switch providers. However, this is not the same case with HostGator.
The best indicator of performance for Hosting services is speed. This is mainly because website is good for the users and also for the SEO rankings. There are some studies showing that a second delay in load speed can cost you about 7% of conversions and decreased user satisfaction.
The HostGator speed test is particularly good for shared hosting accounts. The other remarkable thing the uptime test. HostGator has one of the best Uptime speed.
Do we recommend HostGator?
Yes, there are all the reasons to believe that HostGator offers every service you need to run your website. However there are some better options especially if you want cheaper alternatives. The first reason why you should choose HostGator is because of the uptime because of the improved speeds. The customer service is also good and there are plethora of beginner friendly options for you. Lastly, it's very easy to save significantly with HostGator coupons and promo codes.
But still, there are some cons that you might not like. There are many extra costs and the price might also get high within a very short period of time.
Best Alternatives to HostGator
BlueHost
BlueHost is the first alternatives because of the Good Uptime, ease of use for beginners and 24/7 customer support. You can read the full BlueHost review in our next post.
Hostinger
This is the most affordable web hosting service that you can try today. It has the best load time and multilingual support.
DreamHost
DreamHost is the best for month-to-month plan and comes with 97-Day Refund period and unlimited Bandwidth.
FAQs
Is Host Gator a Good Host?
Yes, it is an excellent web Hosting service for wordpress websites. It is simple to use and also offers an array of affordable and useful plans for small Businesses and their website customers. It is actually a top pick for shared Web Hosting.
Which is better? HostGator or GoDaddy?
These two Host services are leaders in website hosting. HostGator is the second best hosting provider in the industry while GoDaddy is rankled the 7th best web hosting service in the world.
Who is better than HostGator?
There are a couple of hosting services that competes plenty well with HostGator. However, HostGator is the second best Web Hosting service that you can find out there. HostGator's main selling points are the strong and extremely useful features, affordable plans and a great value for your money.
Why is HostGator the best?
HostGator is among the best web Hosting services because of its strong features. It currently hosts over 10 Million domains. It has a 99.9% uptime guarantee and a 24/7 support from the customer service.