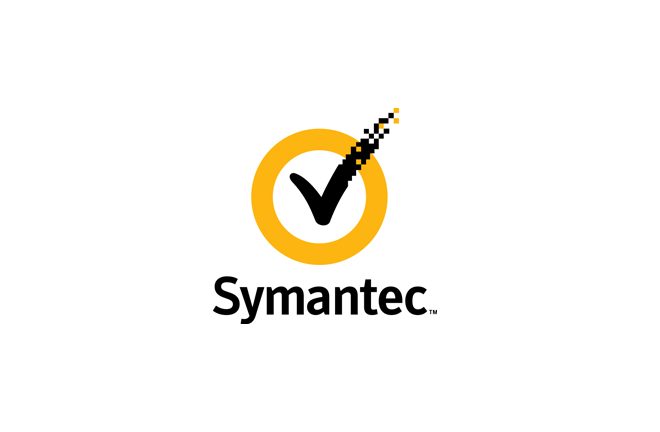 Technology is changing daily to adapt to the new needs of businesses. This proportionally increases the challenge of all types of businesses to maintain cloud, desktop, and web security which is a vital consideration for all online business owners. Internet security is a vital consideration to keep the cyber thieves and hackers away and prevent them from accessing sensitive information that can otherwise be very risky to the owners. Without cloud, desktop, and website protection, online businesses risk the spread and the escalation of malware and attacks to the website.
With that information in your head, you would probably want to get the best cloud, desktop, and website protection software for your business. Sincerely, this is where the challenge comes in because there is countless malware protection software in the market today. Pinpointing genuine and actionable websites from the pool of scam software is increasingly becoming a challenge. To help you make a decision in this, we have reviewed and tested effective and reliable software known as Symantec endpoint Protection Cloud. Note, you can score 3 Symantec coupons, promo codes, deals, and sales in July and August 2021 with ease.
Symantec Endpoint Protection cloud Overview
Symantec is an affordable and intuitively designed business protection platform. It's easy to use and features a couple of protection options. However, it lags behind in anti-phishing and reporting features.
In simple terms, Symantec is one of the most developed services in business security. It is actually a business endpoint product. Their plans start from $28 per device per year but there are countless ways to save money with Symantec coupons and promo codes. Their plans are delivered across all sizes of businesses.
Symantec maintains its focus on the Microsoft Windows endpoints through its Cloud delivery service. However, it can also work for Mac Operating systems. Lastly, it comes with improved mobile device management features that businesses can use with their front-line workers. All these features make this protection service an outstanding option for businesses of all sizes.
Symantec pros and cons
Symantec pros
Superb selection of protection tools
Its user friendly
Works for MS Windows, Mac, and phones
It excels at Mobile device management
Data security
USB Blocking feature
Virus protection
Reliable
Easy to use
Symantec cons
It lacks anti-phishing and reporting capabilities
Upgrades issues
Symantec prices, plans, and promo details
Symantec software is available through third-party providers meaning that the price can vary greatly from one provider to the other. However, the cost can range from $16.90 per endpoint for a minimum of 5,000 endpoints and $49.99 for less than 25 endpoints. The price can be greater or less than this depending on the Symantec discounts and the partner. The pricing approach in many instances seems out of step with the competitors.
Symantec Endpoint Protection Features
This service uses a couple of security layers to safeguard the Business IT network. It is an AI-powered business antivirus that constitutes SEP's core and several other features. Here are some of the features that you should familiarize yourself with before purchasing.
Malware protection
This is the main reason why Symantec software was developed. It uses a combination of tactics to protect computers and other devices from all forms of malware attacks. Their global intelligence network provides data from millions of systems. The data is analyzed and billions of factors across all the files, users, and websites are evaluated to give you information about the latest threats and issues around you.
The website also examines data from file behaviors in real-time through the SONAR behavior to monitor all activities that might be risky to the business and the data. Lately, an independent testing firm known as AV-Test Institute sent about 22,000 malware samples through SEP and Symantec caught all of them.
Security management
The system encompasses a couple of cybersecurity features beyond malware detection and protection. The users can set up security policies for the endpoints and create alerts to be proactively notified of the risks and the view status of all endpoints. The SEP's options are managed through a single interface they call the Symantec Endpoint protection manager. The home page also succinctly summarizes the key insights including the number of endpoints that experience new malware infections on the internet and through files.
Reporting
Reporting is very critical in all aspects of malware protection software and the management of the business. Symantec provides the visibility required for healthy operations of the business's IT system. SEP offers a couple of options in the area. The Symantec system has an in-built report system. This means that users can run an audit of the security policies that are used by the endpoints and the view results of security scans. You will be able to see risk assessment systems automatically blocking suspicious activities.
Device control
Device control is another feature of Symantec systems. SEP blocks all the threats from devices that are trying to sneak into the files and the devices.
Deception
SEP also provides a deception tool that presents decoys for the attack targets. This means that the IT team will see the devices that are at risk of attacks and at the same time act swiftly to correct the issue.
Attack surface reduction
SEP significantly reduces exposure to threats in a number of ways. The SEP isolates privileged applications in castles so no attacks can get these. There are whitelist and blacklist control features that allow the software to install safely. The system looks at your windows active directory configuration and suggests improvements and highlights vulnerable targets.
Symantec Ease of Use: Do we recommend Symantec?
I know you are always concerned about software's ease of use especially if it performs a critical role such as web and desktop protection. Symantec provides an intuitive interface to monitor the capabilities. It also comes with a single software agent to install on your endpoints. This means that you can set it up very easily. Immediately after the software is installed, the team can conveniently use it to protect the systems.
There are some features that are also automatically applied to the devices. This eliminates the need to manually deal with these operations. It's also easy to save some money on your annual subscriptions with Symantec coupons and promo codes.