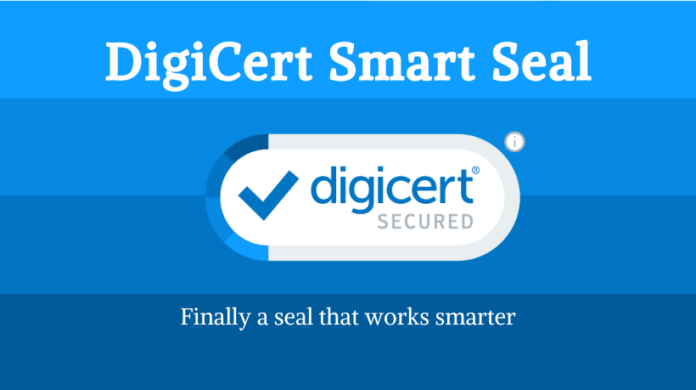 Cyber security struggles are becoming daily tackles for businesses and personal website owners. The recent trends shows that side effects of the global Coronavirus pandemic has been substantial in increasing cases of hacking and breach of data.
The recent studies show that most companies have unprotected data and poor cyber security practices which make them vulnerable to these kinds of hacking and cybercrimes. What does this tell you? First of all, this is a clear indication that Cyber security is important and you have to pick a cyber-security provider that is reliable, affordable and supportive.
To help you protect your data and sensitive information from these kinds of cybercrimes, we have reviewed yet another Cyber security service provider known as DigiCert. DigiCert Certificate Authority is based in Utah and is considered a popular SSL Certificate authority market. So is DigiCert Certificate Authority a good provider for your security needs? Are there any concerns about DigiCert? This post covers it all for you.
About DigiCert Certificate Authority
This is a private USA brand that was founded in 2003 and aims at security domains using the high end SSL Certificates. The company currently offers various range of SSL certificate for all scales and sizes of business. They also offer SSL management tools. DigiCert currently boosts about 115,000 worldwide customers from different industries and countries. This means that they have become the most reliable internet security source. They also offer seasonal DigiCert coupons and promo codes to help their prospective and current customers save on DigiCert yearly upgrades.
The DigiCert SSL Certificate reviews and expert Opinion below will provide you with a better understanding of what to expect from DigiCert and eventually determine whether their services can satisfy your company's needs. We will also check what the existing DigiCert customers have to say. Most of them have already shared their experiences about the quality of services and the value for their money.
DigiCert Pros and cons
Pros
Years of experience
Excellent Customer service
Affordable services
Can Increase customer trust
Multi-domain SSL
Improves safety significantly
Cons
Review DigiCert CA features
It's also very important to check some of the features that you can expect with DigiCert SSL certificate. This is important in determining whether the service will be the right one for your business. In this regard, there are few things you should have in your head when it comes to DigiCert CA features as shown below.
Provision of Symmetric 256-bit encryption
Provision of RSA public Key SHA-2 algorithm and ECC public-Key Cryptography
All DigiCert are issues within 1-3 business days
They provide Organization Validation, Domain Validation and extended Validation certificates
Provision of Standard X.509 certificates
DigiCert displays the Organisation and Certificate name on the browser
Customer serv8ice is excellent
They have a 30 days refund policy
DigiCert provides a warranty of up to $1,000,000
Can protect unlimited servers
Unlimited Free issues are allowed until the cert expires
The Certificates offered by DigiCert
It's also important to know expertly what you can expect from DigiCert. At this point, let's check some of the certificates offered by DigiCert.
DigiCert Wildcard SSL-This can secure unlimited subdomains along the base domain itself and the primary domain.
DigiCert Standard SSL-This can secure fully qualified domain names
DigiCert Multi-Domain SSL-This secures up to four different domain names. It's also easy to secure additional domains at $135 per year
DigiCert Extended Validation SSL-This will secure a single fully-qualified domain name. The main advantage is that it will display the Green Address Bar in the browser
DigiCert EV Multi-domain SSL-This secures up to three domain names. If you want to secure additional domains, then you are supposed to pay an additional $135 per year. The advantage is that it will display the Green Address bar in the browser
DigiCert Secure Site SSL-This comes with business validation and a warranty of $1.75MM. You get a day's insurance time with unlimited issuance feature.
DigiCert Secure Site Pro SSL-This has premium encryption and advance validation mechanism. This is what builds excellent security for the website.
DigiCert Secure Site Pro with EV-This is the most popular and the recommended certificates for the business. The advantage is that it comes with ECC encryption and a $2MM warranty.
DigiCert Secure Site with EV-Lastly, this Certificate comes with high assurance security features that are known to escalate customer's trust and confidence on the website.
DigiCert SSL Help & Support Review
Customer support has become one of the biggest complaints from existing and previous customers especially in the internet security world. Every user wants to believe that the company offering these security features is readily available in case of any concerns. DigiCert offers support and customer service through the Official website, the Twitter and Facebook pages. Most people claims that the customer service is knowledgeable and very willing to help you in all dimensions.
How much does a DigiCert Certificate cost
The price varies depending on the features and the existing DigiCert coupons and promotions. This means that you need to keep on researching the recent DigiCert saving tactics to help you save money on the next upgrade.
DigiCert SSL Certificate Coupon codes and Deals in 2021
You can save as high as 80% off DigiCert Upgrade with these DigiCert SSL certificate coupon codes and Hot deals in 2021. The extended Validation code signing Certificate software is now $499 per year. Save everyday by signing up to website and DigiCert SSL newsletter.
Save your pocket today by spending less and getting maximum advantages with the DigiCert coupons. This will help you make your website secure before it's too late. This will automatically help grab strong identity over the web at a very affordable price. The coupons and the seasonal DigiCert promotions can change with time. This means that you only have a chance to grab them while they exist.
Final verdict
DigiCert SSL Certificate has a portfolio of more than 80,000 customers meaning that they deal with varying enterprises. Their Certificates and features are designed for small, medium and large organisations. There are also a couple of DigiCert SSL promo codes for current and prospective customers, so what are you waiting for?