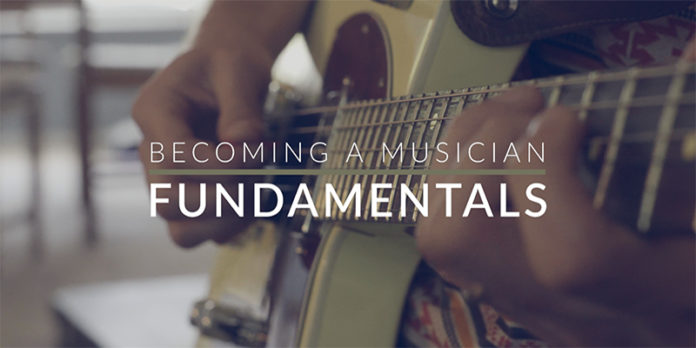 Now you want to be a student to learn some of guitar and piano secrets but don't know what to do? Artistworks has been around for some time and hence has all the skills and experience to work perfectly. This is a company that allows learning experience to schedule flexibility and a no travel learning experience. However, every company may have some shortcomings and advantages.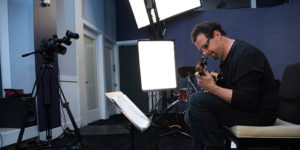 If you have checked some of the guitar lessons and piano online lessons, you will realize that artistworks is a slightly different ways of doing things in this era. This online school was started in 2008 and now it has grown to host over 50,000 video lessons. The online school has as well taught a couple of students and hence we have a reference point. Most of these students have reviewed the services offered and the help they got from this company.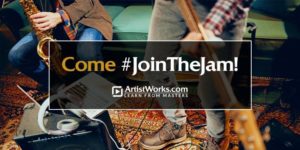 The good thing about this company is that it's not solely for those people that are learning guitar, they have a wide range of musical instruments lessons which includes flute, the harmonica, trumpet and violin. Though, they usually offer lessons that really help guitarists around the world.

The company as well has a unique feature with their online lessons. As a matter of fact, they offer instructions on many of the less ''mainstream'' instruments as stated above.
Lately all lessons are moving online and hence there are several things that makes the difference. The teachers are being replaced with software and that's why artistworks does a great job in this field. They want to maintain that teacher student relationship.
This is a short artistworks review that will cover most aspects of the company to help you make informed decisions. Here, we will highlight some of the benefits that you are going to get from using artistworks. Though, we will as well offer some basics that will help you make a decision.
What do they offer?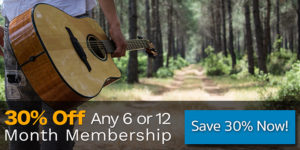 One first consideration that you should have in mind is that this company is not all about guitars. Artistworks always offers other instruments including bluegrass instruments, classical instruments, vocal coaching and harmonica. These are all in addition to the guitar, bass lessons and drums that they have to offer. Regarding the services offered online, there's one thing that makes artistworks unique. This is their interactive and social integration. The good thing is that each instrument has several instructors. These staffs function as the personal music tutors through their own videos, user forum and video exchange system.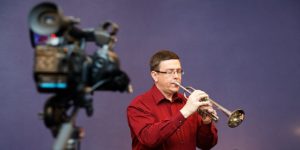 What this does is that it creates an interactive environment between the instructors and the students. They usually offer a dialogue with the instructor and with other students'. You also get real time feedbacks and hence you can ask a question and get real time answers from your instructors and advanced students. I bet this is the main thing that makes this site the best there's in the market. This makes it stand tall in a pool of instructional sites.
To make it easy for you to understand, we will focus on the guitar side review. This is to avoid any misunderstanding or confusion along the way.
The site offers instructions on genre such as:
Blues
Country
Jazz
Gypsy
Dobro
Lap steel
Acoustic classical
Acoustic
However, this is all about the guitar lessons
Is artistworks a good fit for you?
Definitely yes, however, there are several challenges that you may encounter along the way. If you are a beginner, you should stick to other sites especially those that have a beginners mentality. Artistworks.com takes it a mile higher and that's why I think it's for intermediate instrument players.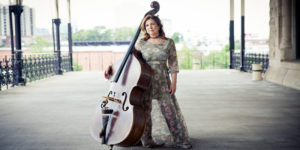 Once you start getting skills and other learning savoir faire, you can now shift to artistworks for additional skills. This will come into play if you want to learn more songs or even how to play more instruments. The other thing to note is that artistworks is a very unique site and that's the reason why no other competitor that can reach this extent. Why do I say this? Hold on!
Artistworks video exchange system
I had already touched on the professional side of this site. They offer professional lessons, art supplies and a video exchange program. Their video exchange system is an awesome idea. This system lets you watch music lessons on how to play gypsy jazz riff. After you practice for enough time, you can record yourself and send the recording to the instructor to check out. You get response to exactly what you are practicing. This makes it look as if it's a one on one music lessons.
What about their prices?
Plans and prices entirely depends on the duration of studies and the lessons you take. It deeply depends on whether you want a 3 months, 6 months or even a 12 moths plan. Depending on this, the price may range from $24 to $35 a month. The cheaper here is the longer you pay for the services. Additionally, if you take piano lessons or singing lessons, you may end up paying a varying amount of money.
Additionally, the better the plan you get, the more video exchanges you will be allowed to submit. In this case, we recommend getting unlimited video exchange access. The other thing you should note about the price is that there are some lessons that may cost more than the normal price.
Artistworks reviews
Regardless of all the pros and cons that you get in the market for these companies, it's a good idea to go for the one with more pros and less cons. Artistworks has all what it takes to learn how to play most musical instruments. Most of their prior customers have rated this site as the best in the market.
Final thoughts
While the site claims to be a set platform for beginners, I don't think you can get adequate beginning skills from them. The company offers some of the lessons that I only think are perfect for intermediate learners. However, with all the lessons that they offer and their advancements in technology, you can rely on them for the best services after you gain some beginning knowledge. If you are looking for the best art lessons online, then artistworks is the best place to be.