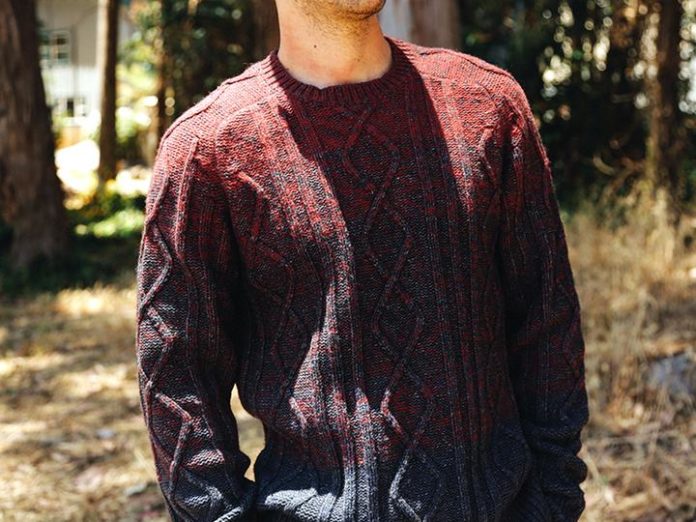 Men are everywhere looking for the best outfit. Previously, the clothing industry focused too much on women and children wear. You couldn't find nice crafted men wear without having to struggle. The fact is that men clothing comprised mainly of Jeans but with the growing need for fitting and good looking men outfit, people are now investing a lot of money and energy to make and sell men clothes.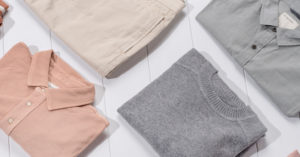 Every store in the market contained sweats and cargo shorts either in loose fits or sub-par materials. For this reason, almost every man was wearing loose and poorly crafted clothing. This is the main reason why Life after denim invested a lot in making sure men can look good too. Men didn't want to shop, because they knew it's a tiring and very complicated task. However, today you can get all the services without any hustle.
Life after denim was brought forward to ensure men can find love in shopping. This company is primarily owned by women with strong opinions about men clothing. This company makes casually versatile items. They are focused at providing quality, fitting and affordable men wears.
Today, every man can have a great style with minimal efforts. They can get all what they want in clothing at an affordable price. The company thinks about men's individual and long term needs and for this reason, there's nothing to worry about.
The company designs clothing with the customer needs in mind. Every bit of the material used to make these cloths is  selected with quality in mind. Their brands, color, the name of clothing, button type and pocket placement are all carefully deliberated.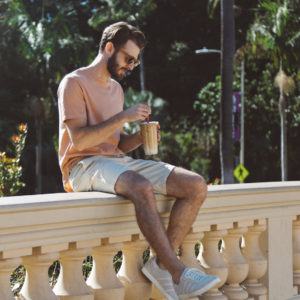 With a couple of top-notch designers, there are big dreams that are still to be implemented. If you carefully check each of the brands, then you can get all the story about the designers. The company  also focuses at making comfortable men's wear. After a long study, the team come up with the conclusion that comfort has been something sensitive especially when men clothing are put into consideration.
The company now has a team of pattern markers and fit technicians. This team is aimed at making the garments fitting and comfortable against  all body types. They perfect the way the company's garments ride against all body types. They focus at making the clothing comfortable without compromising on quality or affordability.
Their clothing are cut and sewn by professionals to ensure that the materials and the design fit every body type. The experts utilizes short production lines. Each of the garment receives special attention to ensure that men have exactly what they want and exactly what their body needs.
Products
Life after denim crafts and sells men wear of all types. On their website, you will get a collection of all the products they sell. The site is categorized well to make it easy for the buyer. All the products are also very affordable. You just have to check what you need and purchase it directly.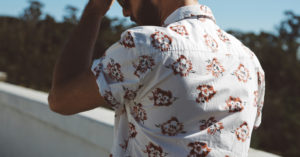 You can choose short sleeve shirts, long sleeve shirts, tees, polo and henley's, sweatshirts, sweaters, jackets and Outwears, shorts, Apothecary, Ties and Pants. You can as well buy all types of men accessories here. If you want men watches for your official cladding or for gifting someone's, then this is the best place.
Up to 70% Off Life After Denim Coupon Code will help you to save on your order in 2019. You will also get other offers like 30% OFF sitewide or 35% off on specific items.
Shopping and deliveries
Life after Denim is the best company when it comes to customer support and meeting all the customer needs. This company is aimed at ensuring all the needs of their customers are met. Every customer should be satisfied and for this reason, they should the company starts to process the orders early enough and start the delivery process.
The company understands
Life After Denim making easy it is to make the order and how fast you get your item delivered are the determining factors on how satisfied a customer will be. For this reason, they do their best to process the order within 24 hours and start delivering. However, you have to note that orders are not processed or even delivered on weekends and holidays. So you don't have to expect to receive your order on Saturdays, Sundays and major holidays.
The company wants to ensure that you are aware about the time it may take to get your item. In the US, all the orders are delivered through UPS. You may receive your order within 6-10 business days while on any part of US continent. However, the cost of shipment is zero for standard bouquet. For expedited, you can receive your orders within 2-3 Business days at a fee of $20 and $45 overnight.
The shipping fees and the time you will get your order differs from one place to the other. However, regardless of where you are, you are going to get your items before 10 days are over.
The return policy
In case you are not satisfied with the delivery or if it didn't fit you, then you can always return your item. In the US, you can make it happen by following the company's return service. However, you can as well get the in touch with the customer care. For domestic returns, you have to be ready to lose $10 and for returns from Canada you will lose $42. International returns, you will lose $62.
Payments
It is very easy to complete your payment when you place your order. You can either use Amazon Pay or PayPal to complete the method. After that, you will be issued with a notification concerning your order and when you will receive it.
Why is Life after Denim the Best?
There are several reasons why you should turn to Life After Denim. This is the best company when you are thinking about quality of clothes. However, when you are looking for a cheap alternative, then this is not the best place. They process your orders and send them within the shortest time possible. The other thing is that the company focuses at ensuring all their customers have an easy time searching for what they want and making the order.
Life After Denim Reviews
We took to check prior customer reviews to determine if the company is meeting all the customers' expectations. Majority of the prior customers are happy that they placed their orders and received the item as planned. However, there are some of them that are complaining about the price. Most of them feel like the company has overpriced their products.
You can pay $138 for just a trouser or $90 for a jacket. There are some others who are complaining about the amount of money they are likely to lose in case they return the item. There are chances that an item may not meet all the customer's expectations and for this reason, it should be easy and free to ship the item back.
However, the overall satisfaction about the quality of the outfits and how comfortable they are is not compromised.