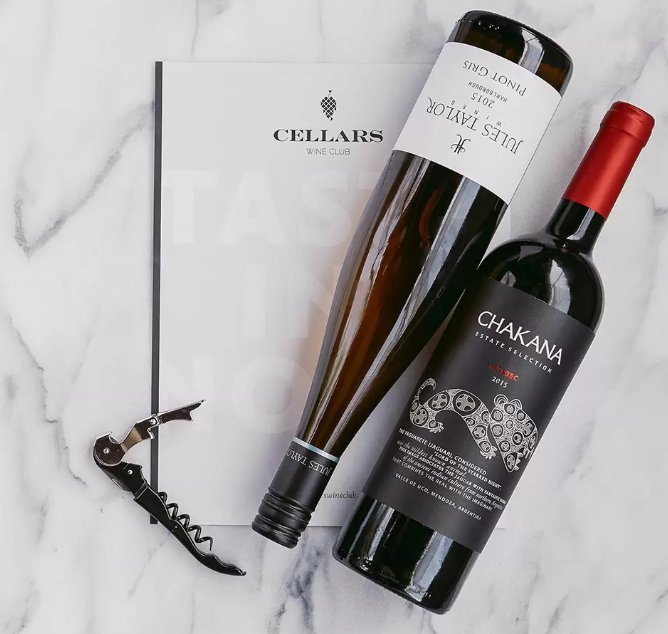 Cellars Wine club is a company with a richer history. This is the place where you get all your wine choices aligned just for you. The co-owners met in Washington and for their love of wine and the entrepreneurial skills, no one was afraid to try something new. They met a time when the online retail industry was on its peak and for this reason; their first choice of business was to get a online retail to offer all the wine services.
Cellars Wine club has partnered with the best wine sellers for a long time to ensure that you are getting the best wines in the market. The minds behind this highly reliable wine dealer believed that wine unites people and that's exactly what they had to do. This is the main reason why the company is so into fostering long-term relationships with the best producers and wine makers.
The company has an in-house team of tasters to ensure that their customers are getting exactly what they want. They also have a team of bounty wineries and dedicated wine markers for outstanding service provision.
The company also aims at providing wine lovers with an opportunity to discover new and upcoming stars and wine markers. They believe that this is the main reason why most of the people start to be part of their wine clubs. The company has attracted a collection of loyal customers from the services they provide.
Products
Cellars Wine club was started as an online retail shop for wines. It was started by a wife and her husband and has since then provided quality wines. What this means is that cellars club is majorly on selling and delivering wines all over the world.
After making the purchase, the company offers 12 different options to choose from. This means that they have a wide range of wines at different prices. They will ensure that every wine lover is covered. They have several options that you can take. The first is to go for the single Bottle Club. This is the most inexpensive option where they have to ship one bottle a month of either white or red wine.
The second option is to go for the premium club. This is their most standard ''wine of the month''. This option goes for $42 per shipment. Two bottles of either white or red wine will be delivered to you every month. However, you can still customize your subscription to be receiving only red or white wine.
If you are that type of a person that likes wine from a specific region or a certain wine style, then you also have some options. These options are listed below.
Cellars International Wine club for only $49 per month.
Cellars sweet wine club for $49 per month
Cellars West Coast Wine Club for $49 per month.
Cellars Sparkling wine club for just $55 per month.
Cellars Red wine Trio for $59 per month but 3 bottles
Cellars Natural Wine Club for $65 per month.
Cellars 90+ point club for $79 per month.
With that information, you can be sure that the cellars wine club has everything to offer depending on your taste, preference and budget. They have a large team of in-house wine experts to handpick the best wines in the market.
Up to 60% Off Cellars Wine Club promo codes will help you to save on your order in 2019. You will also get other offers like 30% OFF sitewide or 35% off on specific items.
The company also has a fun and a sophisticated new age vibe. What this means is that if you are a young person who wants to have a taste to the best and the new generation wines, then this site retail shop is the best for you. The company features wines from the USA and several other parts of the world.
Shipment and delivery
After making a purchase, your order will be processed within the shortest time possible and eventually shipped to your address. Every shipment includes:
The bottles or a bottle of wine that matches your taste and preference.
Frequency of shipment and the member choice of the makeup.
You will also get the club's monthly newsletter which includes tasting notes and also wineries for the included wines.
The other thing is the free ground service shipping with the option to pay for expedited shipping.
There is no fees for membership and for that reason you can cancel the order at any time. Am usually concerned that Cellars wine club is the best club for multiple memberships.
There are no hidden fees and for this reason you can expect to deal with real prices when making your purchase. There are no cancelation fees, no membership fees, no shipment fees or any other type of fees. The other good thing is that you can order this as a gift. The US law states that everyone above 21 years can make the order for the delivery of alcohol and for this reason, you just have to let the receiver know.
Payments methods
There are several payments methods that you can use to make your purchase. You can either use Mastercard, Paypal and Visa Card to complete your payments. After this, the team will process your order and the delivery started. However, there are some of the states that the company is unable to ship to. These states have strict state laws and for compliance issues, they may fail to deliver to alcoholic drinks to Alaska, North Dakota, Maine, New Hampshire, Utah,. Texas and Hawaii.
Why Cellars Wine club is the best
I will personally testify that this company is the best for you especially when you want to have a large selection of tasty wines at an affordable price. The company is aimed at providing their customers with the best wines in the market. They trust their products and that's why they have provided a ''no bad bottle'' money-back guarantee. The other good thing about cellars wine club is that they don't have a membership fee, obligations or any shipment fee. If you are that kind of a person that wants to donate something to non-profit organizations, then you can choose 15% of your purchase price to go to one of their vetted non-profit organizations with no extra charge to you.
Final Verdict
If you are a wine lover but don't have the best wine picker, then you can add that responsibility to cellars wine club. They send quality wines at a good price and for this reason, you can never have an excuse of not taking your wine when you need it the most. If you are looking for a niche wine club experience, then this is the best place to be.