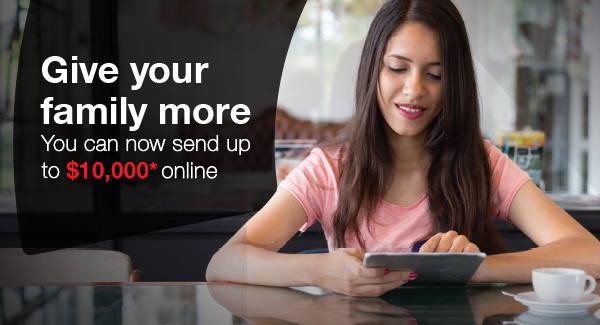 Money transfer worldwide is now very easy and convenient thanks to many money transfer companies that are coming up. One of these money transfer companies that are facilitating money transfer worldwide is MoneyGram. With its popularity, MoneyGram has been a top priority for international money transfers for many business and people.
For those people that want to transfer money to their loved ones or for business needs, there's need to be cautious with some of these companies. In this brief, we are going to provide you with complete information about MoneyGram and eventually give our recommendation.
Table of contents
What is MoneyGram and how does it work?
Is MoneyGram safe
What are the rates?
What are some of their Pros and cons?
Would we recommend MoneyGram?
Final verdict
What is MoneyGram and How does it work?
There are many Money Transfer companies in the market today but MoneyGram is the second largest in the world after Western Union. The company allows people to send and receive money world wide regardless of where they are.
MoneyGram has over 350,000 agent locations in the world working in over 200 countries and territories. Money Gram makes it very easy for any person to send and receive money within a fraction of a minute which is one of the ultimate reasons why the company is surviving in the competition.
The company has a Mobile app that offers all the features that customers need to manage their accounts and facilitate money transfers. The mobile app also offers the functionality to send money with ease using debit card, bank accounts and credit card. Though, this functionality is offered specifically to US residents and Canada via Interac online.
If you don't have the app, you can as well manage and send or receive money through their official website MoneyGram.com. In most other countries, the money should be deposited to the recipient's bank account, Mobile Wallet or their prepaid card.
What kind of transfers can I make with MoneyGram?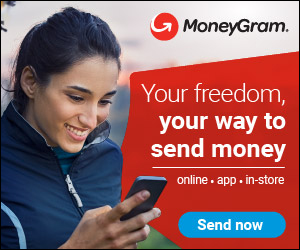 This money transfer company makes is very easy and convenient to send money using the below three methods.
Online-This is actually their most convenient and easiest method of transferring money. You just have to transfer money using your mobile app or through their website.
In person-The Company has over 250,000 agent locations worldwide where you can go and transfer money in person. This is also easy and expedient because you will find their agents in most banks worldwide.
MoneyGram Sendbot-This method allows you to send money through their FaceBook Messenger app. Though, most people think that this method is not very safe. However, the company takes all the measures to secure your transactions.
MoneyGram pros
The company has a massive international transfer network
They also deliver fast-as a matter of fact, the company completes most transfers within a day.
Multiple pick-up options and multiple funding.
MoneyGram has over 250,000 agent locations which means its close to you.
MoneyGram Cons
Their transfer costs are very high.
They also respond slowly to customer requests.
Is MoneyGram safe?
This is a factor that most customers ask about before they settle for any company. As a matter of fact, MoneyGram is one of the safest Money Transfer companies in the world. The company is fully licensed and authorized.
An average number of their customers trust their services and hence they are fully comfortable with the services offered and would as well recommend this company to their friends.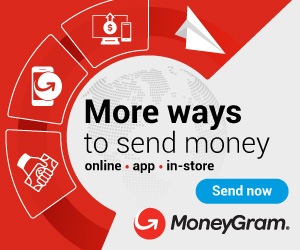 MoneyGram has many employees in the world and also has a track record of close to 80 years. With that said the company has acquired and demonstrated a significant expertise and experience which makes many people trust them.
Now if you are asking if this website is safe or if you can trust their services, then yes, the company is very safe to transact with. The company couldn't be the second largest money transfer company in the world if they don't adequately protect their customers and secure all their information.
What are the rates?
MoneyGram rates and fees change depending on the amount of money you are sending. It also depends on the country you are sending or receiving the money from and lastly the receive method. Though, there are several ways you can save as you transfer money using MoneyGram. Here are some of them:
Pay by Money transfers when sending money online with MoneyGram.
Send to a bank account because it's cheaper than sending money to cash pickup.
Send to an agent location than sending online because it's cheaper when you are sending money to a bank account.
MoneyGram reviews

There are thousands of MoneyGram reviews in their web from dozens of users all over the world. Their prior customers have also offered dozens of comments which usually inform the decision of new and potential customers.
To give you an honest review, we focused entirely on the most recognized and the largest user review platforms. We noticed that most of their clients are very happy with the services offered and they also believe it's very safe to transact with MoneyGram. On Customer affairs, MoneyGram had 580 total reviews on the day of writing this review. The company also attracted 116 reviews on Yelp and another 412 on TrustPilot.
From the reviews, it appeared that some of the clients that left their reviews online were very dissatisfied with the services. Though, a large number of them thought that the company can be a better if they reduced the cost of transfers and acted swiftly to solve customer problems.
Would we recommend MoneyGram?
Yes, we have all the reasons to recommend this company to any other person that is looking for a better way of transferring money to their loved ones and for business purposes worldwide.
Final verdict
Based on all the reasons we have given above and the research we conducted, MoneyGram is a good money transfer company that you should be looking for today. The company is similar to Western Union and hence it offers the same services which am sure you will never regret.