U.S Polo Assn is the official brand for the US polo association which is a non –profit governing body of the sport of polo in the US. The association was formed in 1890 and already has three divisions. This brand is managed by USPA PROPERTIES, Inc. which is a wholly owned subsidiary of the U.S polo Association.
One thing that most people don't know is that before Polo was a brand, it was a sport. The brand is not related to Ralph Lauren at all. As a matter of fact, it's related to something that came up in the 1890s- a sport.
What will I get from U.S Polo Assn?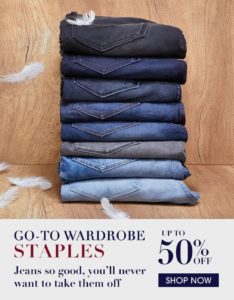 There's a lot you can get from U.S. Polo Assn. It's a clothing brand that makes a couple of clothes observing the latest designs to offer the best to the market.
Their website is categorized to make it easy to shop and get exactly what you are looking for. As a matter of fact, you can get clothes for men, kids, women and upcoming trends. They have as well incorporated a couple other categories such as the ''Offer'' category which gives you all you need in terms of offers.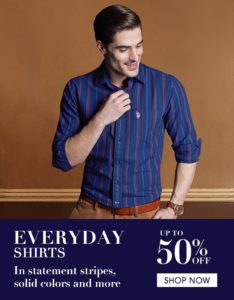 In the men category, you can buy all the clothes including Polo shirts, shorts, Jackets, Trousers, sweatshirts, footwear including sneakers, shoes, flip flops, sandals and accessories including Caps, belts, wallets, bags and bracelets.
On the woman category, you get Tops and T-shirts, jeans and jeggings, Dresses, sweatshirts and skirts among many other clothes. You can as well shop on the subcategory ''Accessories'' for any accessory you want including sling bags, wallets and backpacks. Kids can as well grab one or two things from this seller. As a matter of fact, they can shop depending on the gender girls getting T-shirts, jeans, shorts, Outerwear, shirts and polo shirts.
US polo Association LLC Employee Reviews
In this review article, we also wanted to establish what employees are saying about the work environment and their experiences with the company management and the kind of services they offer. For this reason, we checked what most of their employees were saying.
One of their employees says that working at the US polo Association was a nice place to relax and an easy place to work. She says that she was able to learn how to fold and organize clothing and how to keep sales upfront. The employee was as well able to learn suggestive selling skills. She can now help customers get what they need and at the same time handle money properly.
Another employee says that the working place was pathetic. The main reason for this is because the employees are underpaid and also gets just 15 minutes break. He continued to say that it may take a long time for someone to get promoted or even never be promoted.
Another employee says that the company has an horrible upper management and they offer little training to their employees. She continues to say that all the pressure is put on the lead supervisors The top management generally does little work or nothing.
Regardless of the few employees that complain about management and the training, this company remains a nice place to work. How do I know? About 90% of their employees are satisfied with the working condition and the pay.
Pros of working with U.S Polo Association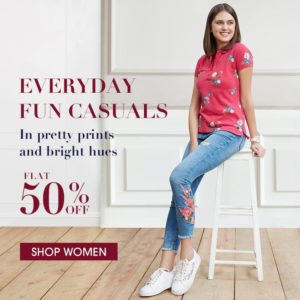 There are several pros of working with this company. As a matter of fact, the company is will give you three free shirts every 6 months. They also offer a fast paced work environment and good working hours. You will as well boast of high standards of store product on sales floor.
Additionally, there's flexibility in management styles between the stores, open ended visuals that allows for creativity. The organization also has a very protective district manager and also offers an ample environment to advance at the store level.
Cons of working at the U.S Polo Assn
There are a couple of cons too. In fact most prior employees have stated this on their review and comments. Most of them are complaining about the management and the pay. Majority of them complains that the company will underpay you and at the same time over work you.
The company also has very high presentation standards which means your team will either make or break your presentation.
U.S Polo Assn Reviews
The site has over the years accumulated some reviews and user comments from their prior users. We also ended up checking some of the reviews as we were going on with the research and noticed that majority of the people were very satisfied with the clothes and the services offered.
Most of the people that gave the site a 5 star review did so because they received nice polo cloths, footwear and accessories. Some of them claim they received nice services from the customer care.
There is a significant number of their customers who also had some little complains. Some of them complained about the cost while others were complaining about the customer care and the fabric. One of them claimed that the company offers coupon codes but when you enter the code at checkout nothing happens. Even after texting their customer service, no one replied.
How to save on U.S. polo Assn?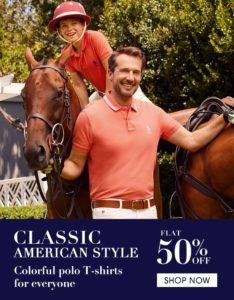 You don't have to pay the full amount while there are many ways you can save while shopping. At the time of writing this review, the site offered end of sale up to 50% off. This means it's a perfect time to shop and save a lot.
The other alternative is to get to couponcodegroup and get U.S. Polo Assn coupon codes, promo codes and a several other discount codes to use at checkout. You can end up saving up to 50% off with the coupon codes.
Final verdict
U.S Polo Assn is a nice association to work and shop. With all the details shared above, you can be sure you will get little frustrations because the site offers all what you want in one panel. You can as well save a lot if you use Coupon codes and other promo codes at checkout.