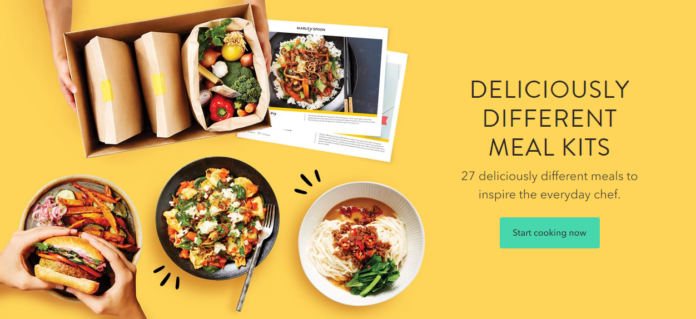 Marley Spoon Introduction
I know by now you have made so many guesses about this company. Well, do not fret because I am here to help you understand what this company is all about. Marley spoon is a German company. Being a German company does not mean that they only operate in Germany, it has several branches across Europe, the United States and Australia. This company was created in order to supply foodstuffs such as meat, fish, vegetables and food recipes to their customers with ease without the customers having to visit the store.
What is Marley spoon Au?
As I have already introduced, Marley spoon Au is a company that supplies foodstuffs such as meat, fish, vegetables and the food recipes to their customers without the customers having to go to the store. Basically, Marley spoon is a subscription service just the same as we subscribe for the movies. What you need to do is subscribe, then the company is responsible of delivering you a supermarket-free meal. The company provides you with a cooking solution that will not take you more than thirty minutes. They also deliver dishes to you according to the preferences you have provided them with. There is also room for adjustments in the number of portions or the recipes you need in a particular day. The service is also open to pausing or skipping on the days you feel you don't need the delivery.
Is Marley spoon any good?
The fact that Marley spoon provides their customers with organic and very fresh products makes it the company you should be subscribing to. The company's overall services including the customer service have been rated as one of the best. Their meals are also very delicious. They also have the best prices in town for their products. If you want to choose between various options, then this company has variety of choices. If you are one of those people that are allergic to some foodstuffs, subscribe to Marley spoon because they have the best allergy-friendly services.
The next thing that will leave you drooling for Marley spoon services is the quality of their products. This company has continued to offer their clients with fresh quality products for the longest time. There are some claims about the company delivering small sizes of the meals but the good thing about their meals is that the meal sizing is done by qualified nutritionists. About their delivery, the company texts you a day before the delivery and the time the delivery time. The last enticing thing about Marley spoon is their packaging, the company packaging is one of the best because they do not mix all your ingredients together. These are reasons enough for you to choose this company.
How much does Marley spoon cost per week?
Marley spoon has two meal plans that you are required to choose between them they are of different sizes and therefore different pricing. One is the two-person meal plan and there is the four-person meal plan. The two-person meal plan will cost you $10.25 per serving if it is served twice per week and it will cost you $41.00 per box. If the meal is delivered to you three times a week it will cost you $8.99 per serving and $53.94 per box. The last option is the four times a week delivery, it will cost you $8.49 per serving and $67.92 per box.
If your preferred option is the four-person plan, it will cost you $8.49 per serving if the meal is delivered twice in a week and $67.92 per box. If the meal is delivered three times in a week, it will cost you $7.49 per serving and $89.88 per box. For those that choose the meal to be delivered four times a week will be required to pay $6.99 per serving and $111.84 per box.
Frequently asked questions (FAQs)
Customers want to know a lot of things about this company and have different questions that they frequently ask. They include;
What is the cost shipping?
The cost of shipping per box is $8.99.
How to cancel Marley spoon?
For the cancellation of Marley spoon, it is done online and you are required to log into your account and go to "my settings" and you can cancel from there. If you have any additional questions you are required to contact the customer service through email or phone.
How to skip a week of Marley spoon meals?
If a customer wishes to skip a week's delivery then it should be done five days prior to the next rescheduled delivery. The meal kits are very flexible and the delivery schedules can be adjusted up to seven weeks in advance.
How long does it take to cook a Marley spoon meal?
The time it may take to cook a Marley spoon meal depends with the recipe but basically all meals range within fifteen minutes and a maximum of fourth minutes.
Pros and cons of choosing Marley spoon
Every choice a person makes has got its own advantages which are the pros and disadvantages which are the cons. In this section we are going to see the pros and cons of choosing Marley spoon.
PROS
Their products are fresh and of high quality
This company provides very fresh products. The quality of these products also cannot be questioned.
The recipes are very precise
The company offers very precise recipes which makes it easy to understand and cook.
They offer the best customer service
The company has very passionate workers dedicated to serve the customers.
CONS
There is no meal plan for more than four people
The company has only two meal plans; the two-person meal plan and the four-person meal plan.
It is very expensive
Subscribing to Marley spoon meal plan is more expensive than going to the grocery and doing your own prep work.
The meal size is very small
Several customers have complained about the size of Marley spoon meals. They say that the meal size is too small compared to the money they pay.