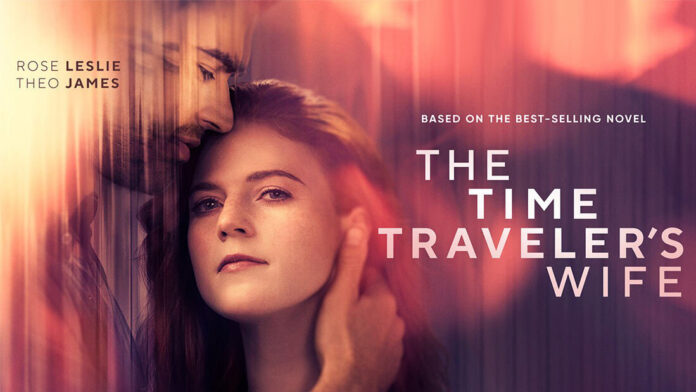 From Game of Thrones to Vigil, Downton Abbey to the Divergent movies, here's where you've seen The Time Traveler's Wife's central duo on screen.
Written by a Scot, adapted from an American novel, with a US director and two Brits playing Americans in the lead roles, HBO and Sky Atlantic co-production The Time Traveler's Wife could scarcely be more transatlantic. The six-part time-travel rom-com, written by Steven Moffat based on Audrey Niffenegger's hit 2003 book, is the story of Henry DeTamble, a Chicago librarian with a fantasy genetic condition that causes him to unexpectedly drop out and into his timeline, disappearing and reappearing in inconvenient times, places and states of undress. Played by Theo James (in the poorly received 2009 film, the role was Eric Bana's), Henry is the titular time traveller, while his titular wife is Claire Abshire, played here by Rose Leslie (and by Rachel McAdams in the earlier movie.) Here's where you'll have seen James and Leslie before.
Rose Leslie as Claire Abshire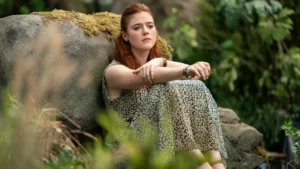 Actor Rose Leslie could get cast as the 15th Doctor in Doctor Who, go on to a long and busy film career resulting in a dozen Oscars, and play a new, iconic Miss Marple into her eighties, but to a generation of 2010s TV viewers, she would still be seen as Ygritte from Game of Thrones and followed around by the catchphrase "You ner nothin', Jon Snow." Before that memorable role, Scottish actor Leslie (who is married to her Game of Thrones co-star Kit Harington) played housemaid-turned-secretary Gwen early on in Downton Abbey, a younger version of Geraldine James' Milner in the flashback episode of Channel 4's Utopia, as well as DS Emma Lane in the two-part 2015 Luther episodes on BBC One. She's played the recurring role of Diane Lockhart's niece Maia Rindell in CBS legal drama The Good Fight, and in 2021 played a Police Scotland officer and the girlfriend of Suranne Jones' detective in primetime BBC submarine thriller Vigil, which is returning for a second series. In cinemas, Leslie has recently played the role of maid Louise Bourget in Kenneth Branagh's Death on the Nile.
Theo James as Henry DeTamble
Rose Leslie isn't the only Time Traveler cast member to have made an early appearance in Downton Abbey, British actor Theo James played the brief but certainly memorable part of Kemal Pamuk, the Turkish (James, who is married to Irish actor Ruth Kearney, is part Greek) diplomat who dies suddenly of a heart attack while in bed with Lady Mary Crawley (Michelle Dockery) in the very first episode. In the UK, he played the lead in Sky supernatural thriller Bedlam 2011-2013 before landing the role of Tobias 'Four' Eaton in the Divergent dystopian film series with Shailene Woodley, and played vampire David in 2012's Underworld: Awakening opposite Kate Beckinsale, among several film and TV roles.
James also provided the voice roles of Hector in Castlevania and Rek'yr in The Dark Crystal. He's a singer and musician too, formerly of band Shere Khan, and played The Parson in Audible's 2018 War of the Worlds musical drama. As well as The Time Traveler's Wife, he played male lead Sidney Parker in Jane Austen adaptation Sanditon, and can soon be seen in season two of Mike White's acclaimed The White Lotus.
Kate Siegel as Annette DeTamble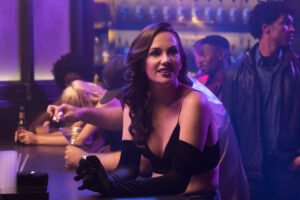 You'll likely recognise the actor playing Henry's mother Annette in the episode one flashback to his first experience of time travel. She's played by Kate Siegel, a regular in the horror universe of writer-director (and Siegel's husband) Mike Flanagan, having played the role of Erin Greene in Netflix Midnight Mass, glove-wearing empath Theodora Craine in The Haunting of Hill House, 17th century Viola (who became the Lady in the Lake) in The Haunting of Bly Manor, Sally in Gerald's Game, Jenny in Ouija: Origin of Evil, Maddie in Hush (co-written by Siegel) and Marisol in Oculus. 
The Time Traveler's Wife continues on Sunday the 22nd of May on HBO in the US and Monday the 23rd of May on Sky Atlantic in the UK.
Source:- https://www.denofgeek.com/