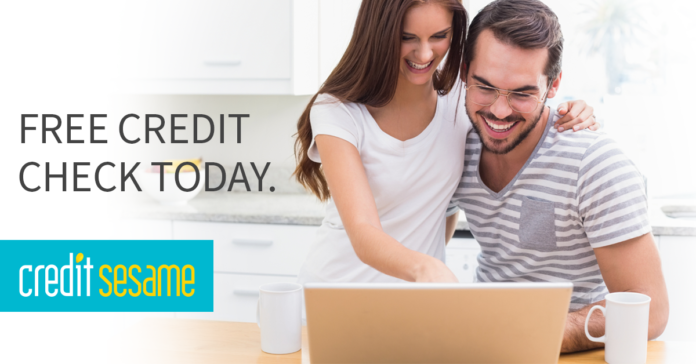 Your credit growth should start somewhere. This is exactly why Adrian Nazari launched credit Sesame (CS) in 2010. Over the last nine years, this service provider has received over 18 million dollars in startup funds. The main reasons why this company has seen such tremendous growth is because they offer free credit scores, alerts, and analysis of your credit and loans and also credit monitoring.
Additionally, the company doesn't require any credit card to sign up. Your account will as well be updated automatically every month. With all that to offer, I know you may be wondering if CreditSesame.com is for real. To make sure you have all the information you need to make the decision, we signed up and conducted research in the internet.
What is CreditSesame.com all about?
CreditSesame.com is another online financial firm that helps you check your credit score without paying anything. As a matter of fact, there are fewer caveats with such kind of services.
This company is perfect for people that don't want to pay for their credit monitoring. So, if you are one of them, you should be very keen throughout the review. The service provider could as well be a good match for people that don't want to incur any costs for identity theft protection.
Every service provider review should start with their charges. Credit Sesame is totally free but has paid plans for their customers that need advanced credit monitoring options. This is actually their money-making strategy which doesn't mean they are money-oriented. Most of their plans are free and hence you will only incur some cost when you want to get more services.
The best thing with this site is that they give you some space for additional options. As a matter of fact, they ask you to take more actions like adding goals
How to get started
Getting started with Credit Sesame is easy. You just have to sign up and you will be prompted to take appropriate actions thereafter. There's no way you can skip their first step which asks you to do more which includes adding your goals. What this means is that you should choose the goal you can never get tired hearing about.
Is CreditSesame.com a scam?
With all the information provided above, it's very easy to notice that Credit Sesame is not one of those online scam websites. The main reason why am convinced this site is real and provides reliable services is that all their services are free. Though, the company may end up asking for $10 for credit monitoring especially when you ask for your credit report.
The above are some of the reasons why this service provider is rated as one of top 5 companies that are offering free services in regard to credit monitoring and Identity theft protection.
What are some of their services?
Credit Sesame is on a speed growing list of online service providers that help you monitor your credit scores with additional services. We wanted to give you a clear picture of all the services you are likely to get here and for this reason, we looked at some of them to establish whether they are worth or not. Some of the services we checked included Home purchases, mortgages and refinance, Free id theft protection, personal loans, personal loans, CD rates, credit report cards, free credit monitoring, and Low-interest credit cards.
Nevertheless, we intended to focus more on their main services which included ID theft and credit score monitoring. This company gives you access to your credit score, credit monitoring and credit report cards.
The Good
There are several reasons why most of the people today trust Credit Sesame for their financial monitoring and ID theft protection needs. Here are some of the reasons why I think you should trust this company as well.
Free membership
This company provides fully-featured free membership area where you access all their free services with ease. This membership area allows their users to get a good taste of what they are about to provide to them. Besides their free membership, they also offer daily credit score and reports which keeps you informed and updated.
Triple-Bureau Monitoring and Reports
I bet this is another factor that would inform your decision. Though, you will get these services upon upgrading to their premium credit monitoring membership. Upon upgrading to their premium credit monitoring membership, you will get all the information about your credit score from the three main credit bureaus: Equifax, TransUnion and Experian. The platinum plan will as well monitor your social security number, the use of your personal information including your driving license, ID numbers, Social security numbers and many other on black market websites.
Financial Health Indicators
Am plenty sure you want a service provider that will be informing you about your financial health? Every serious businessman wants to be up to date with their financial statuses. For this reason, this is one of the services you get from Credit Sesame. The company is able to gather all the information about your current loan payments and financial obligations which can be part of your decision making.
Identity protection services
This company is among the few companies in the market that provide identity protection services for free. Actually, this is part of their basic membership.
The bad
Every coin has two sides. We have been talking about the good side of Credit Sesame but now there are few red flags that you should also know.
No FICO Score
This company provides its users with a VantageScore 3.0 rather than the expectation of many: FICO score. This is the score that most lenders looks at.
No credit Reports on the basic membership
You would expect that the company offers Credit reports with the Free service. Though, this is not the case. However, I believe their free services earns them high marks.
Final verdict
I would comfortably recommend Credit Sesame because its benefits outweigh the bad side. The company is one of the best in terms of service, cost and customer support.
You can check all reviews from consumeraffairs.com