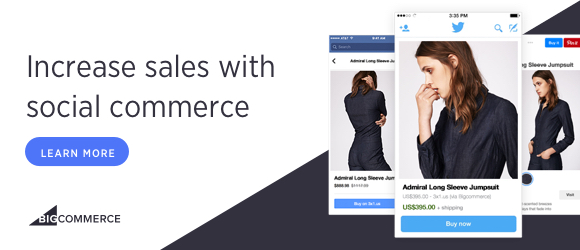 If you wish to build the best online store hence need to use the best online store builder. There are many out there but need to use a reliable and which will give your online store quality design.
Remember many companies have ventured into offering the store building Niche, but not all of them are up to the task. Hence need to search for the best online shop builders.  Among the top five best online stores builder will find Bigcommerce offering their services. Other on the top list includes Volusion and Shopify.
In this blog post, it meant to review all about Bigcommerce, take you through some of the major features. More so will enlighten you on the advantages and disadvantages of choosing Bigcommerce when building your online store.
Before the article ends, it is our hope you will have a clear understanding of how Bigcommerce operates and be able to make a precise decision, whether it is the right e-commerce for you or your business.
What is Bigcommerce?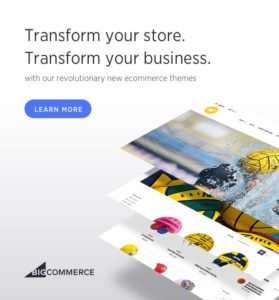 Bigcommerce is a paid e-commerce service that enables business owners to set up an online store and sell their products online. It's a subscription product program, which means you don't own the software; you pay a monthly fee for using it.
Bigcommerce comes with several customizable models to help you build your shop; you can use it to sell physical or digital goods, and some tools are also available to help you promote your product.
The product is primarily aimed at people with little web design skills, but it also enables more tech-savvy users and developers to tweak their online stores ' HTML and CSS as well.
Bigcommerce anyway to run the store and the good news is that it's one of the most popular brands of its kind, with a roster of customers including Toyota, Gibson Guitars and Travelpro.
What Features does BigCommerce offer?
BigCommerce has every e-commerce builder's best in-house features. It provides a high-quality standard and reduces the reliance on third-party apps. BigCommerce provides all you need right at your disposal and without any additional cost.
Product Types
BigCommerce is the only e-commerce creator on the market that allows you to sell products based on physical, digital, and service without having to use an app.
All these forms of revenue are already included in the publisher. This means less hassle and less expense, as you don't have to worry about using apps from third parties.
Payment Options
BigCommerce does not lock you into its payment gateway, unlike some other e-commerce builders. Better yet, it does not impose any of its plans on transaction fees.
Instead, it allows you to choose your provider without additional charges or transaction fees being imposed. The only costs are your preferred payment gateway's daily credit charge (the average credit card fee is 2.2 percent+ 30).
BigCommerce provides a wide range of payment gateways, serving more than 100 countries. It also does not add any transaction fees.
You have the chance to choose from over 40 digital payment gateways. BigCommerce is doing its best to get you paid quickly with one-click setup, mobile payments, and multiple currencies supported.
Payment providers include:
BigCommerce has established relationships with payment providers to help you succeed in reducing your costs. All BigCommerce plans don't have transaction fees and come with pre-negotiated PayPal rates. The trick is that the longer you stay with BigCommerce and upgrade through its pricing plans, the lower the prices will go, they will drop down from 2.9 percent to 2.2 percent, or even lower at times.
Shipping Options
BigCommerce offers a variety of shipping options. You can get quotes for real-time delivery, provide free shipping to your clients, and print labels for shipments, all with third-party integrations from BigCommerce.
For next-level delivery devices, BigCommerce now provides its all-in-one software. Install the latest BigCommerce Shipping software free of charge and enjoy special discounts with USPS, DHL, and FedEx.S
Keep your customers happy with shipment tracking, pick-up in-store, and delivery the next day, and make your own life easier by automating shipping.
BigCommerce Shipping comes with tons of advantages, but the main one is that from one central hub, you can easily manage all you're shipping. Shipping can be a challenge, but with minimal fuss, BigCommerce aims to provide you with powerful tools.
Other BigCommerce features
BigCommerce has any e-commerce builder's largest amount of built-in features. This includes the SSL Security certificate, which encrypts user data to make payments online safe.
Abandoned Cart Recovery
The choice for abandoned cart recovery is nearly as important as an SSL certificate. In case the customer enters their email and then leaves their items at checkout in the shopping cart, you have the ability to send an automated email to recover them from their order. Even the emails can be personalized, and discount codes included.
This is a saver of real money! These emails win back 12-15% of customers on average, while customized emails are six times more efficient than regular emails.
Multichannel Selling
With BigCommerce, it never easy to reach customers. For BigCommerce, you can use multichannel integrations to "sell anywhere." Simply put, Twitter, Instagram, Pinterest, eBay, Amazon, and more can be used to sell. Manage everything from one location, sit back, and watch the web-wide sales roll in.
Keep track of all those transactions using data reporting tools from BigCommerce. Recognize customer trends, track the performance of your store, follow your conversion rates, and more –everything from your dashboard.
Apps
These are just a few of BigCommerce's essential features. If you want to extend your site beyond these tools, you can–in the BigCommerce app store, you still have more than 600 apps to make a choice that suits you.
BigCommerce has an app store that is far more limited than its competitors. But that's just because it already has so many impressive features in-house! For example, with Shopify, you just don't need as many apps as you would. It holds costs lower because every month, you don't have to pay for add-ons from third parties.
How much does it cost to use BigCommerce?
BigCommerce has four pricing plans:
$29.95 per month (billed annually) is the cheapest standard plan.
The most common is the $71.95 a month Plus plan
the Pro plan will cost you $224.95 per month and will provide even more flexible functionality
The Enterprise plan is the most advanced and has a unique pricing
There is a 15-day free trial, and you can also order a demo to see how BigCommerce will help your online store.
The Standard package provides you with an online store that is well-rounded and fully equipped. It's best to set up your business and find your feet before you scale up–we'd say it's up to $50k a year for revenue.
Standard features of the plan include:
Unlimited number of products to be sold
Unlimited staff accounts
Multiple sales channels, such as eBay, Amazon, Facebook, and Google Shopping o Coupons, discounts, and gift cards
Real-Time Shipping quotes o Product ratings and reviews o 24/7 Support
As you work through price plans, you unlock more advanced features. On the Plus package and higher, it's worth noting that you only get Abandoned Cart Recovery.
The most common package is the Plus plan, at $71.85 a month. It is suitable for businesses with annual sales of up to $150k.
It is also the perfect way to grow your business as it comes with marketing tools such as:
Abandoned Cart Recovery
User Groups to reward frequent shoppers
Store credit cards
The Pro package is better at $224.95 a month to scale up fast-growing companies with online sales of up to $400k a year.
You have everything in the lower rates, with additional features such as:
Google customer feedback
Brand search filtering
Custom SSL (Secure Sockets Layer)
It allows your customers a better user experience on your website. Make shopping with product search filters simple and gain confidence in known brands such as Google. Even if you have one, you can add your personalized SSL certificate.
These prices reflect the ideal users of BigCommerce. You pay for a whole range of really powerful tools, and these rates will help big and fast-growing companies rather than hold them back. What's the reason? Since they eliminate the roof, a smaller (and cheaper) e-commerce builder will likely hit you.
Final Verdict
BigCommerce is a top online store builder in e-commerce with a lot of weight behind it. In our research on e-commerce builders, wean rate BigCommerce third overall. Impressive data reports, a robust inventory, and any builder's most built-in features make it a reckoning force.
It is perfect for businesses that are large and fast-growing. If you're not looking for growth or you're a total beginner, it's not for you this builder.
BigCommerce is a little like a rocket due to its powerful features. Attach it to the right business, and the next tax bracket will blast you. However, when you apply that to something that the stars don't reach, you're going to spend a lot of money on fueling something not moving.
BigCommerce supplies all shapes and sizes to businesses, so don't get off if your store isn't the biggest on the playground. If you plan to grow your business, you will simply get the most out of this e-commerce builder.
If you think that BigCommerce is the perfect place to expand your company, go for it. Even try it for 15 days free, no card details are needed, and will be able to determine if it is worthy.
Is BigCommerce free?
Sadly, no! But this is not shocking–on the market, there is only one e-commerce creator that allows you to sell for free.
BigCommerce has a free trial lasting 15 days, so you can test it without paying a cent! You then choose from four price plans that range from $29.95-224.95 (billed annually) per month.
The great thing about BigCommerce is that it has 0 percent transaction fees, and you won't have any sneaky added costs.
Who is BigCommerce best for?
To large and fast-growing companies, BigCommerce is the best choice. It has an impressive array of integrated tools and features to support the growth of your online store. Powerful reporting tools mean keeping track of the successes and improvements of your store is easy. You can sell everything from one place through multiple channels while managing everything.
What can I sell through BigCommerce?
BigCommerce is the e-commerce builder that instantly enables you to sell products based on physical, digital, and service. To make this, you don't need to install an app; it's already included in the builder!
To beginners, is BigCommerce good?
The honest answer is, it's not! That's because BigCommerce uses a lot of complex tech-speak, making it difficult for anyone who isn't completely tech-savvy.
However, not to deter you from giving it a go, but is ideal for well-versed experts in the e-commerce industry.