Are you in the market looking for the best WordPress host? If that is the case, then hold on. Cloudways is a good platform for simplicity and performance. This hosting company has a team of experts to make sure all the services offered are reliable. In this brief, we will help you understand all the pros and cons of settling for Cloudways as your WordPress web host.
What is Cloudways?
This company is a hosting provider for web owners that are looking for a way to remove pain of setting up and maintaining a server. One of the main reasons why most of web owners are getting to this company is because all their services are based on a well managed cloud hosting. This is what makes it provide services quickly and simply.
If you are thinking of web hosting with Cloudways or if you are just starting with pay-as-you-go cloud hosting, I will explain everything you need to know before you make the decision.
Services offered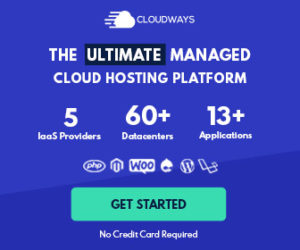 When starting with Cloudways, you get logins and after that you can add ''servers'' to your account at any time. You have an opportunity to add services from cloud infrastructure providers including Vultr, Amazon web services and DigitalOcean. Additionally, the company will set up a Cloud-based virtual server depending on the provider and the disk space you choose.
Cloudways supports several CMSs including:
Moodle
Loomia
Magento
Drupal
WordPress
However, customers also use other PHP-based CMS but you will be forced to do it yourself. You don't have a limited number of servers because you can at any time obtain any number of servers and clone an application.
Why Cloudways is the best?
There are several features that make Cloudways the best web host company.
24/7 support and Live Chat
The ability to choose from 6 Cloud Hosting services
Insanely fast servers
Free SSL certificates
Their control panel is easy to use
Free WordPress Caching plug-in.
Does the company offer any coupons or discount?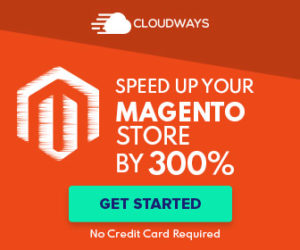 The company accepts coupon codes and hence there are several ways to get a coupon code to use at checkout. As a matter of fact, the company has active coupons at different times of the month and hence you should be very active to get the deal. In fact there is an active Cloudways coupon or Cloudways discounts available. You can try WPCRAFTER  to get 20% discount. However, you need to first of all check whether this is active still. There are several other ways of getting coupon codes which includes subscribing to their newsletter or visiting a good Cloudways coupon site.
Cloudways Reviews
The company has over time provided services to a couple of web owners. Although Cloudways please most of their customers with the services offerd, there are few more people that complain about one or two things. According to the reviews, a good number of people are satisfied with the customer support and how fast the group handles issues.
Pros
Stability and Quiick support
Speed
Secure
Unique cloud hosting solutions
High speed performance
Cons
There are several problems and issues that most of people don't agree with. Here are some of the cons.
No domain name registration
No Cpanel
No email hosting
Cloudways plans and hosting
The company comes with very many managed hosting plans to make sure that everyone in the market has something for them regardless of the size, complexity and budget.
The company features 5 infrastructure providers that you can choose from. The prices will as well vary depending on the plan you choose. They include:
DigitalOcean plan which ranges from $10/moth to $80/month with RAM from 1-8GB and bandwidth from 1TB to 5TB.
Linode plan ranging from $12-$90/month and RAM from 1-8GB. The plan also features processor from 1-4 Core and a storage of 20 GB to 96GB.
Vultr plan ranging from $11-$84/month. RAM coming from 1-8GB and processor from 1-4Core. Bandwidth from 1-4TB and storage from 25GB to 100GB.
Amazon Web Services (AWS) plan ranging from $85-$272.73/ month and bandwidth 2GB across the board.
Goodlt Computing Engine (GCE) plan ranging from $73.62-$226.05/moth and RAM from 3.75 gb-16GB. Bandwidth 2GB across the board.
The above are just the featured plans. The company features other plans and customized plans.
What payment methods do they accept?
Now that you have all the information regarding the plans and customized plans available, you can make your payments using some of the best payment methods including PayPal and Major credit cards including MasterCard, American Express and Visa.
Do they offer free backups?
Yes, this company offers free backup all your application data and related databases for free.
Can I recommend Cloudways?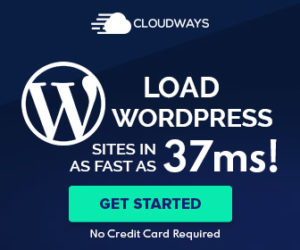 Regardless of all the pros and cons that this company features, most  customers feels like they can recommend Cloudways to their friends because it is a reliable and a very affordable cloud hosting option for all website owners in the market. It is also a very fast provider because it uses a cloud-based platform. You also get optimal site performance and top notch security for your website.
Cloudways does all this to make sure you and your traffic have the best user experience and at the same time keep your site's data secure from any type of malicious activity.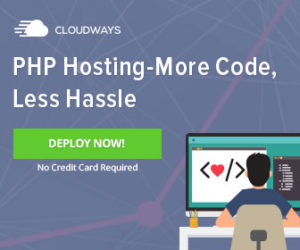 Although I can recommend this web host, you should be ready to deal with some of the issues because it doesn't have a traditional Cpanel and also there's no way to register domain name. You will also not get email hosting.
Final verdict
I really like what Cloudways is doing. However, there are several areas they have to upgrade to make it work for them the perfect way. After checking their reviews, we realized that there are a significant number of their prior customers that are complaining about one thing or the other. One of the issues is that the company claims to give free migration but they will actually leave you a migration with full of bugs. Even after contacting them, they may take a long time to solve the problem.