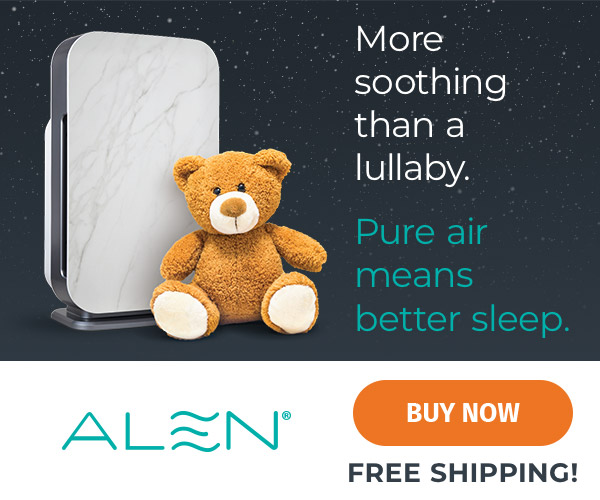 Alen Air is a company that specializes in the manufacture and distribution of some perfectly fitting and highly helpful air purifiers. In this Alen Air Review, we are going to discuss and review their main brands:
BreatheSmart
T500
Paralda
Before the end of this review, you will realize that Alen Air has implemented some measures and specifically focused on the features of their air purifiers which sets their products apart from other manufacturers.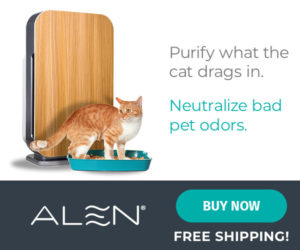 Actually, I have used the BreatheSmart purifier and noticed that the manufacturer focuses on designing air purifiers that matches your personal style perfectly and also serves your needs as promised. The company also features different choices which mean it can be a good match for you and the rest of your company.
The other thing we noticed is that this company has invested a lot of money and time into developing a solid set of air purifiers which are aimed at delivering excellent performance and also meet specific air quality needs.
Alen Air BreatheSmart Review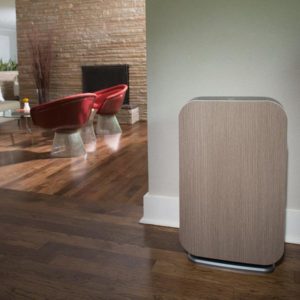 Alen Air has a brand that never gets down or even frustrates any of their customers. One of their main products that set the company and the functionality of their products aside is BreatheSmart HEPA air purifier. It is one of their most innovative air purifier that is available in the market. The product gives you an opportunity to customize it according to your needs and preferences. Actually, we have tested a couple of air purifiers available in the market and BreatheSmart HEPA air purifier remains one of the best in our list.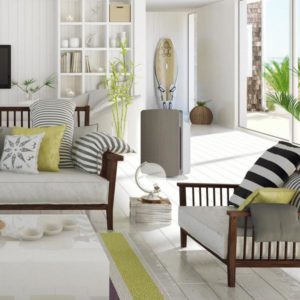 I have personally used the Purifier and noticed that it allows you to create a personalized air purifying experience. This is the main reason why this purifier is a good match for your specific needs. Actually, when compared to several other purifying devices in the market, you will clearly notice that there are few competitors that provide as many options.
Why BreatheSmart by Alen air is your best?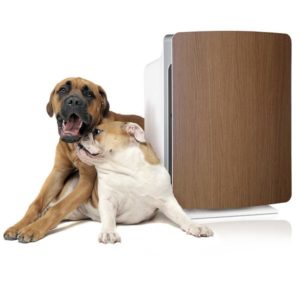 It is a strong air purifier that is specifically designed based on the HEPA filtration technology.
The unit can work perfectly even for spaces as large as 1100 square feet.
This unit is capable of capturing minute airborne particles that are as small as 0.3 microns.
It captures up to 99.8% of air pollutants
This purifier offers personalized experience. It has customized panels, customized filter options and an air quality indicator.
What I Didn't like about BreatheSmart HEPA air filter by Alen Air
I started by saying I have used this unit for some time now. Although the unit has been very beneficial to me, there are two downfalls that I have come across. As a matter of fact, I discovered they are the same specs that other users are complaining about.
BreatheSmart only uses HEPA filter instead of True HEPA filter-This is not a big problem because even the previous technology works perfectly well. However, the True HEPA filter is one of the greatest technologies in the market today offering greater functionality in capturing air pollutants.
The unit detects air moisture as pollutants-This is another downfall, the unit has specifically highly sensitive sensors that tend to detect moisture particles as pollutants. I observed this and thought it's not a good enough spec because it tends to increase the speed of the fan.
Alen air user reviews and Feedbacks
To give you an accurate review, we also checked on what other users are saying. We come to realize that a large number of their prior customers are very contented with the product and only few of them are complaining. One of their customers stated that their products are great and the company also gives a great service to the customers. The design is perfect and that's the main reason why most of the people are happy about it.
Another user complains about the same issue I had encountered. He said that the products is very sensitive and ends up detecting moisture particles as air pollutants.
Other users were complaining about the cost of replacing the Filters. The unit can as well be loud sometimes on higher speeds. They believe that if there's a cheaper alternative that purifies a smaller space can be a good match.
Not just the BreatheSmart air purifier, most of their prior customers believes that Alen Air products can be a perfect match especially for people that wants great value.
How can I save when purchasing for Alen Air?
What you have already realized is that Alen air has put a lot of effort on the quality of their products. Now what you are supposed to be thinking about is how to save a significant amount of money while you are buying from their online store. By the time of writing this review, the company is offering an extra 10% off after signing in to their official newsletter with your email. They are as well offering summer savings. This offer was already over but the company chooses to extend the offer. You can choose to join the party while it lasts and save a lot on the way.
You can save up to 50% on the portable and efficient T500. The company is also offering T500 for free when you buy an award winning BreatheSmart Classic. If you are choosing to buy the BreatheSmart FLEX which is one of the best purifiers for your bed, you save up to $75.
The other thing to do is to check Coupon sites for the best deals, offers and other discount codes. You will get highly reliable Alen Air coupon codes and promo codes that will save you a lot of money at checkout.
Final Verdict
The information shared above proofs that BreatheSmart air purifiers and other air purifiers manufactured by Alen air are very beneficial. If you are in the market today looking for an air purifier that is highly functional in capturing a large percentage of air pollutants, then Alen Air has got you covered. Their air purifiers captures up to 99.8% of air pollutants.