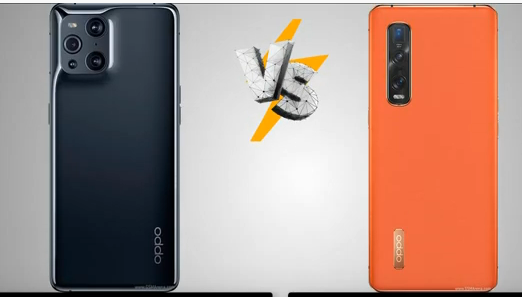 Since when OPPO launched the Find X3 Pro, there has been confusion what is the difference with Find X 2 Pro. Here we take a look at the specification and spot the difference.
Therefore if you have been looking for a review on Oppo Find X3 Pro VS Oppo Find X 2 Pro, this is the blog post to read. In the end, we will share with you why to buy each of these two OPPO smartphones.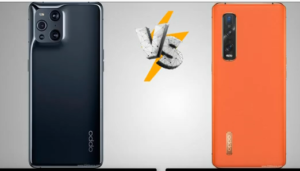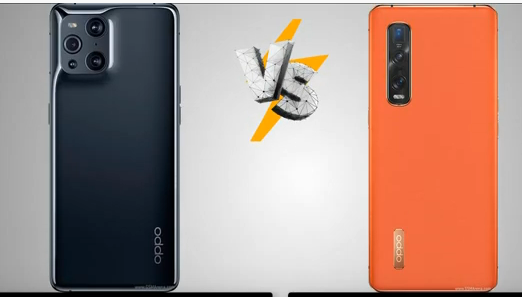 Design
The Oppo Find X3 Pro is distinguished by its attractive design. It has a luxury build with a square rear camera housing raised on a smooth hump, giving it a unique appearance compared to the competition. In addition, there are three huge camera lenses and a fourth lens that is smaller in size.
The phone's front is dominated by a completely curved display with a punch-hole front camera in the upper left corner, and the X3 Pro is IP68 certified for water and dust resistance. In addition, it is available in three different colors: gloss black, white, and blue.

The Oppo Find X2 Pro still has a beautiful look, but it isn't quite as distinctive as the Oppo Find X3 Pro in terms of being out of the ordinary. Instead, it has a more subdued rectangular camera housing on the back in the top left corner, while the front has a more curved display and the same punch hole camera as the X3 Pro in the top left corner, as seen on the X3.
The X2 Pro is equally water and dust resistant to IP68 standards, and it is available in three different colors, albeit they are a little more vibrant: black, orange, and green. In the black color, ceramic is used, while the orange and green colors are made of vegan leather.
Display
Oppo Find X3 Pro features an AMOLED display with Quad HD+ resolution, 6.7 inches in diagonal size. This gives a pixel density of 525 pixels per inch (PPI). Among its features it is compatibility for HDR10+ and a refresh rate of 120Hz, and a maximum brightness of 1300nits.
The Oppo Find X2 pro also sports a 6.7-inch OLED display with a Quad HD+ resolution, which results in a pixel density of 513ppi, which is somewhat lower than the previous model. In addition, a 120Hz refresh rate, compatibility for HDR10+, and a maximum brightness of 1200nits are all included in this model's feature set.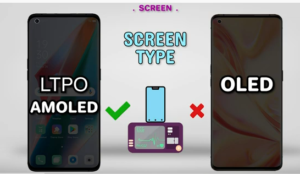 Both displays feature 1 billion colors, and, as previously stated, both are curved. Additionally, both contain a hole-punch camera in the upper left corner of their displays. Finally, there is a 92.7 percent screen ratio on the X3 Pro, whereas there is 93.1 percent on the X2 Pro.
Internals
When it comes to performance, the Oppo Find X3 Pro is powered by Qualcomm's latest and greatest Snapdragon 888 SoC, which is paired with 12GB of RAM and 256GB of onboard storage.
Its predecessor was powered by the Qualcomm Snapdragon 865 SoC, which handled everything internally with the help of 12 gigabytes of RAM and up to 512 gigabytes of internal storage. In case you were wondering, both phones feature dual-mode 5G connectivity, which is becoming increasingly common.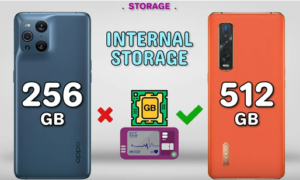 The majority of the improvements have been done in the photography department. With two 50MP Sony IMX 766 sensors — one serving as the primary snapper that also enables HDR RAW shooting, and the other for wide-angle photography – the OPPO Find X3 Pro is one of the most powerful smartphones on the market.
The main camera, there's a 13MP telephoto lens with a 5x hybrid optical zoom range and a 3MP macro lens that can be used as an on-device microscope thanks to its 60x magnification capability. In addition, a 32MP camera is located on the front of the device, which can take selfies and make video calls.
The photography hardware in the OPPO Find X2 Pro is highlighted by a 48MP (Sony IMX689) main camera, which can record 4K films at up to 60 frames per second at high frame rates.
It is housed alongside a 48MP ultra-wide-angle camera and a 13MP periscope-style telephoto camera. The latter has a greater 10X hybrid optical zoom range and a 60x digital zoom output, respectively. A selfie camera with a resolution of 32MP can be found on this device as well.
It is equipped with a 4,500mAh battery that supports 65W fast charging and 30W wireless charging, which is a first for Oppo smartphones.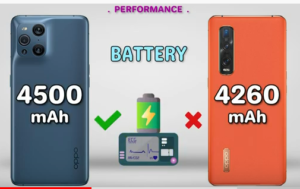 For its part, the Find X2 Pro comes with a slightly smaller 4260mAh battery that supports the company's proprietary 65W SuperVOOC 2.0 Flash Charge technology but does not allow wireless charging.
Camera
The Oppo Find X3 Pro has a quad-camera setup on the back of the device. In addition to a 50-megapixel wide-angle sensor (with OIS and PDAF), an ultra-wide-angle sensor (also with OIS and PDAF), and a 13-megapixel telephoto camera (with 5x hybrid and 20x optical zoom), there is also a 3-megapixel Microlens (with f/3.0 aperture).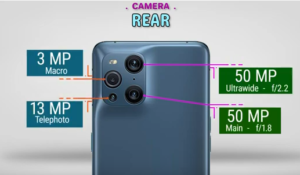 The Oppo Find X2 Pro is equipped with a triple-lens back camera. The sensor array consists of a 48-megapixel wide-angle sensor (f/1.7, PDAF), a 48-megapixel ultra-wide-angle sensor (f/2.2), and a 13.0-megapixel, 10-times-magnification periscope telephoto lens (f/3.0, 10x hybrid).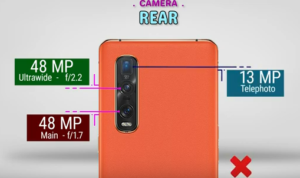 Both gadgets have a front-facing camera with a resolution of 32 megapixels. However, it's important to note that having more megapixels or more sensors does not automatically equate to having a superior camera. Read our separate assessments of the X3 Pro and the X2 Pro to find out how their cameras fare compared to one another.
Reasons to choose the Oppo Find X3 Pro.
Improved camera quality (According to DxOMark rating)
Wireless charging up to 30W is supported
Bluetooth version 5.2
faster storage type – UFS 3.1 as opposed to UFS 3.0; more energy-efficient CPU – Snapdragon 888 5G; supported reverse charging.
Reasons to choose the Oppo Find X2 Pro:
The back camera features a 5x optical zoom;
It has a battery life that is 19 percent longer than the competition (96 vs. 81 hours)
Slow-motion recording at 960 frames per second
Maximum brightness is increased by 13 percent (876 against 775 nits)
Conclusion
It's a fantastic product, and it's one of the greatest smartphones available in 2020. The Oppo Find X3 Pro improves on the Oppo Find X2 pro in a few areas, which is expected from a successor handset.
Its many advantages are a more interesting and stunning design, a more powerful processor, an innovative camera configuration (with both front and rear cameras), wireless charging, dual SIM capability, increased battery capacity, and a brighter display.
The Find X2 Pro, on the other hand, has twice the storage of the X3 Pro and more intriguing finish options such as leather. It also has the same big display as the X3 Pro, with a nearly comparable resolution and refreshes rate.
The X2 Pro is also anticipated to be less expensive when the X3 Pro is released, so it might be worth considering if you aren't too concerned about the specific features that are essential to you.