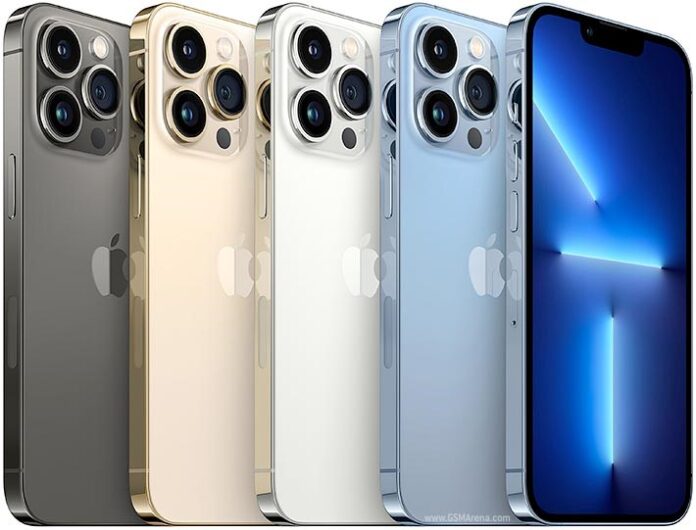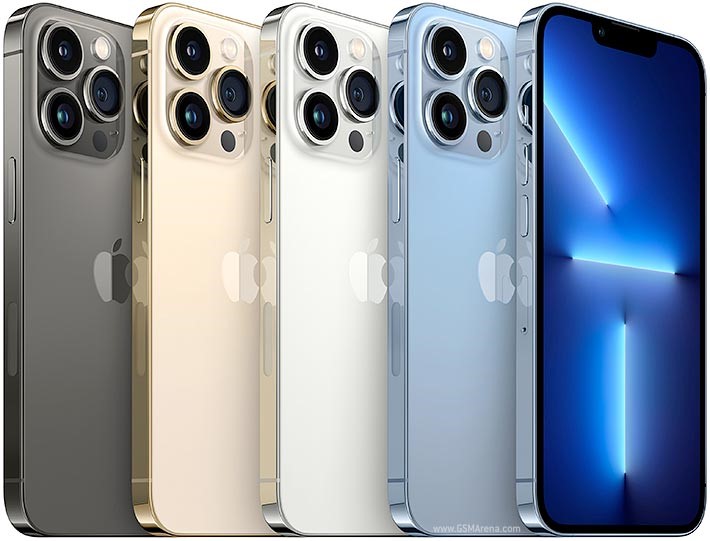 The iPhone 13 Pro Max represents the pinnacle of Apple's efforts over the last few years, with the largest, fastest display, and longest battery life available on any iPhone to date.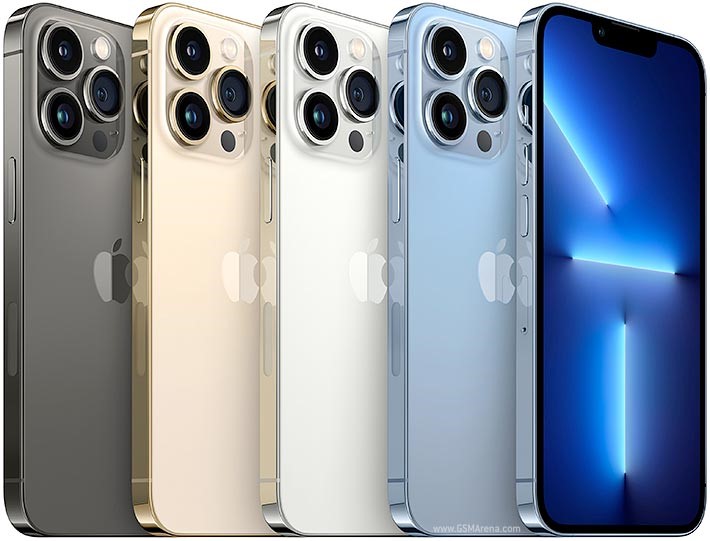 Source: www.gsmarena.com
The iPhone 13 Pro Max is the most expensive iPhone currently available, but it is also the most feature-rich, and unlike last year, there are no updates that are limited to the Pro Max model this year.
Is it worth spending a little more money for a larger display and longer battery life, or is it better to save a little money and go with the less expensive but equally powerful iPhone 13 Pro? To learn more, continue reading.
iPhone 13 Pro Max Design and build
In terms of display size and overall weight, Apple's iPhone 13 Pro Max is the largest smartphone in the iPhone 13 series. It's easy to see the difference between the smaller iPhone 12 Pro and the larger iPhone 13 Pro Max. It's something you get used to quickly, but when I first got my hands on the smartphone, I wasn't expecting it to be so enormous and hefty.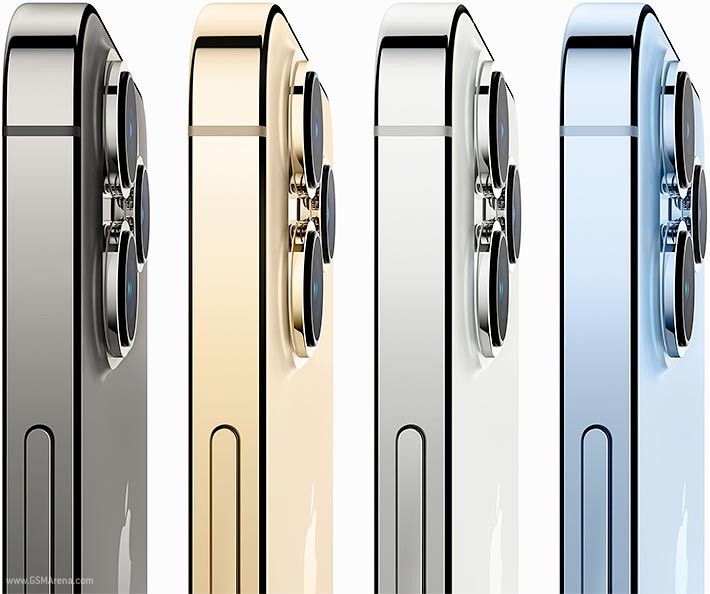 That isn't to say the iPhone 13 Pro Max isn't a stunning piece of technology; if you like the industrial design of the iPhone 12 series, you'll love the iPhone 13 Pro Max because it is practically the same.
The iPhone 13 Pro has stainless steel bezels, a frosted glass back, and an edge-to-edge display, which is a great touch. It also has the same IP68 dust- and water-resistance and ceramic barrier technology on the front as the rear.
It's significantly bigger and heavier than previous generations due to the increased battery capacity – which we'll get to later – and the camera hump protrudes more than before. However, most people will put a case on their smartphone right away, which is unlikely to have a substantial effect.
iPhone 13 Pro Max Display
The iPhone 13 Pro Max's new ProMotion display is the most major update to the device's display and the most significant upgrade overall. The refresh rate may be dynamically scaled from 10Hz to 120Hz when using this 6.7-inch panel, resulting in smoother overall performance and animations.
These benefits apply to a range of additional tasks in addition to swiping between apps and returning to the home screen. But it's the apps that use ProMotion that have me the most excited.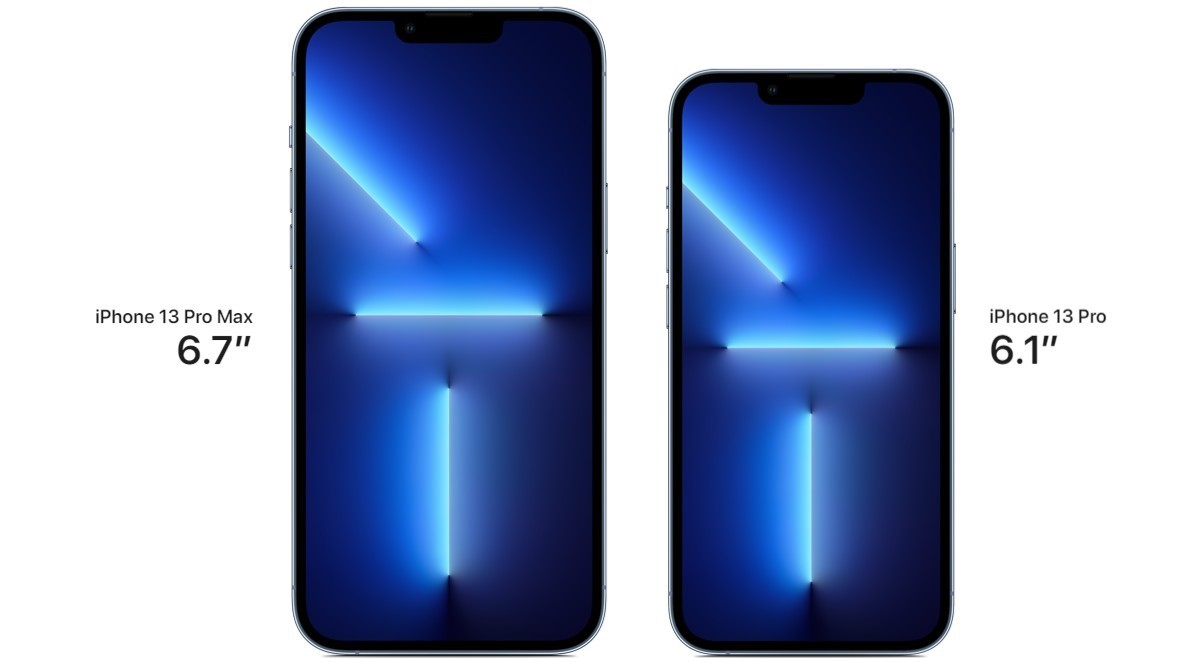 Another benefit of the smartphone is the improved brightness of the iPhone 13 Pro Max screen. It measures on an average of 837 nits with the Adaptive option turned off and 1,038 nits with the Adaptive setting switched on. The iPhone 12 Pro Max produced an average brightness of 654 nits with Adaptive Lighting switched off.
The iPhone 13 Pro Max's display is highly detailed, especially in low-light circumstances. I could make out every weird crevice in Rami Malek's transformed face in the teaser for James Bond No Time to Die, which was a treat to witness.
iPhone 13 Pro Max  cameras
the sensor-shift optical image stabilization (OIS) that debuted on the iPhone 12 Pro Max last year is now available across the iPhone 13 lineup. The iPhone 13 Pro Max's rear-facing tri-camera combo offers extra benefits that make it one of the best on the market right now.
Take, for example, the primary wide-angle camera. The 12MP sensor is the largest ever put into an iPhone, and it's coupled with a faster f/1.5 aperture to dramatically enhance the amount of light caught in any given image.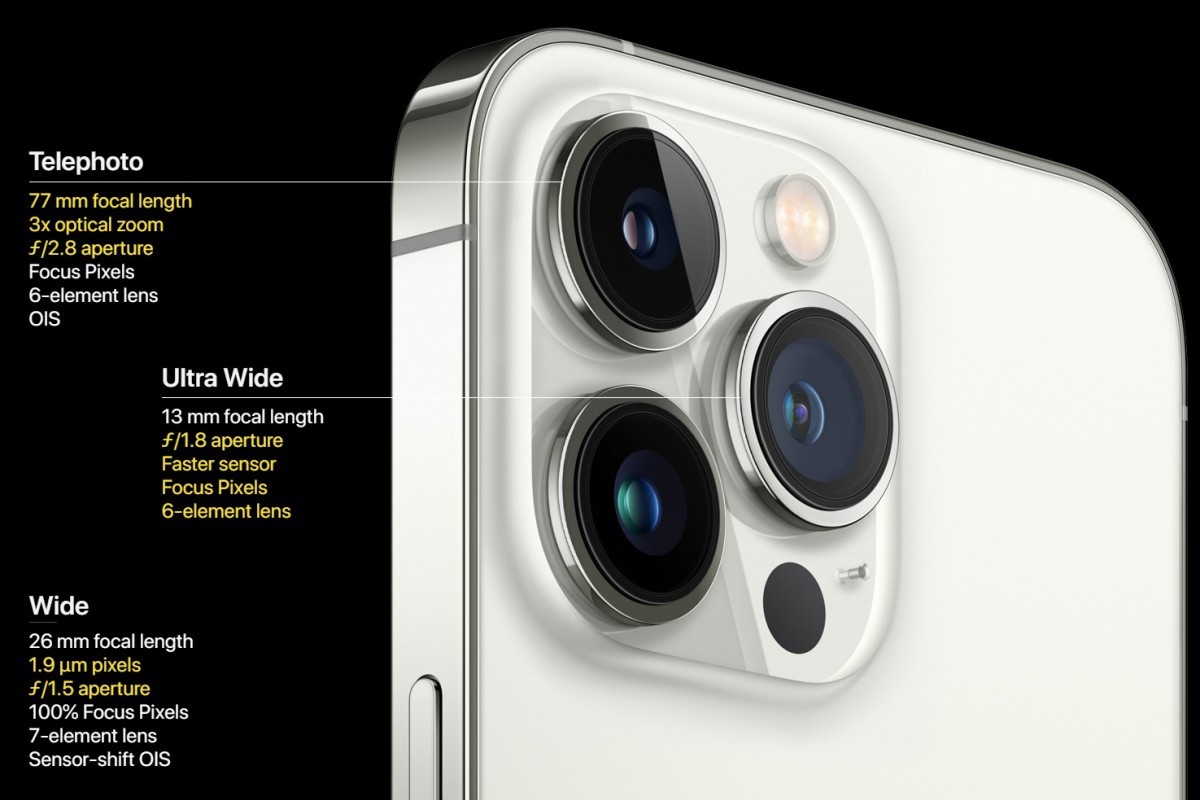 In typical lighting situations, the iPhone can produce stunning photographs with a lot of detail; after all, this is true of nearly every top smartphone right now. The iPhone 13 Pro Max shines in low light, even though performance varies widely from device to device.
Despite the presence of significant grain, the iPhone 13 Pro Max can extract significantly more light from a subject without the use of a tripod, resulting in a much more detailed image (which is a characteristic of most low-light settings regardless of model). The iPhone captured more of a scene than I could see with my eyes alone on some occasions.
The night mode has some drawbacks, such as very bright settings – such as nearby street lights – blowing out, but Apple can fix this with future operating system updates.
Similarly, the 12MP 120-degree ultrawide sensor has been upgraded to improve low-light performance, with an incredible boost in aperture from f/2.4 to f/1.8, making it one of the widest apertures available in an ultra-wide on any smartphone at the time of writing.
Like those taken with the main sensor, photos taken in bright light are excellent, with Apple's anti-distortion technology reducing much of the distortion that most ultrawide cameras have, especially when photographing vast panoramas. On the other hand, low-light photography benefits the most from the upgraded sensor.
iPhone 13 Pro Max Video and Cinematic mode
The Cinematic video option on the iPhone 13 Pro Max is so good that you'll swear you're a mini Spielberg. After seeing so many films, I certainly felt that way where a bokeh effect is applied to your footage. The emphasis moves automatically between multiple themes depending on what is happening in the frame.
Unfortunately, Cinematic mode's resolution is fixed at 1080p across the whole iPhone lineup, which means you won't be able to capture videos in portrait mode while recording in 4K quality.
The iPhone 13 Pro Max offers even more creative freedom thanks to its compatibility with ProRes video, a popular format among film and television pros. You can record in ProRes at up to 30 frames per second in 4K, but only the 256GB and above models support 4K.
The 128GB model is limited to 1080p in ProRes, most likely because these files take up so much space, to begin with. More information on recording ProRes video on the iPhone 13 Pro may be found in our tutorial. Regardless of what you record, the video quality of the iPhone 13 Pro Max will not disappoint you.
iPhone 13 Pro Max performance
The introduction of a new iPhone necessitates the release of a new Apple-designed chipset, and the iPhone 13 Pro Max's 5nm A15 Bionic processor does not disappoint.
Even when compared to the most powerful Android smartphones on the market, the iPhone 13 Pro Max's A15 Bionic is simply unbeatable in terms of raw power. Some of our benchmark results are significantly better than most of the competition, particularly in the CPU department, as our Geekbench five tests demonstrate.
However, as the GFXBench results show, iOS apps must be manually upgraded to support the faster 120Hz refresh rate, which means our test results are currently limited to 60 frames per second, even though our device is capable of much more. I'll perform the tests again once a 120Hz upgrade is available to see whether they've improved.
iPhone 13 Pro Max Battery life and charging
The iPhone Pro Max has always had the best battery life in the lineup, and that's still true with the iPhone 13 Pro Max, but it goes even further by offering true all-day (or maybe multi-day) battery life with the smartphone.
According to Apple, the iPhone 13 Pro Max's 4352mAh battery gives two hours more battery life than the iPhone 12 Pro Max, and our testing back this up.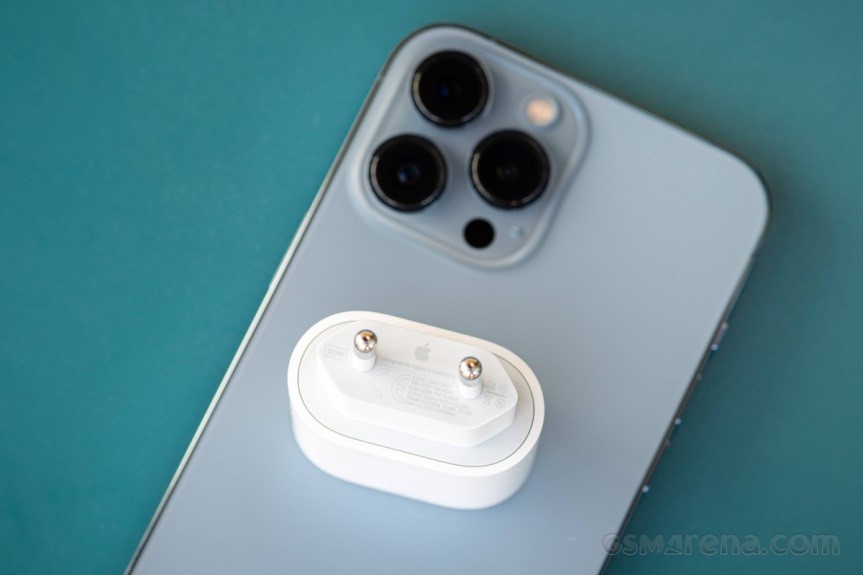 The iPhone 13 Pro Max also excels in battery life, with the gadget boasting true multi-day battery life for the first time in Apple's history. Its 27W charging power is commendable, even if it is still slow compared to Android competitors.
Final verdict
The iPhone 13 Pro Max is unquestionably the largest and most powerful iPhone to date. The 6.7-inch Super Retina XDR OLED display, with its increased 120Hz refresh rate, is a major improvement over the iPhone 12 Pro Max. The A15 Bionic processor at its heart is unrivalled in benchmark performance. Whatever you throw at it, whether it's hardcore gaming or on-the-fly video editing, this phone can handle it.
Significant camera upgrades are also available, particularly in low-light situations. The main lens's f/1.5 aperture and bigger sensor, along with sensor-shift OIS, provide excellent low-light shots equivalent to those taken on top-end Android smartphones, and the same can be said for well-lit images. Professionals will appreciate the addition of ProRes video recording, but many will be more interested in Cinematic Mode.