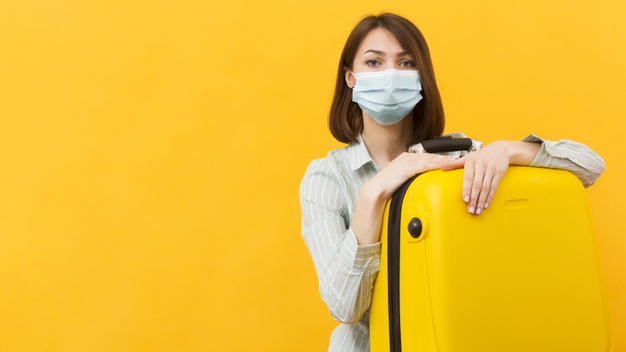 The world is gradually reopening and people are beginning to consider local and international travelling for business and tourism. But as you consider getting out of your house, it's important to remember that the virus is still there and it's killing anyone on its way. I have seen a couple of Updates recommendations for Travelers from CDC and all of them emphasizes on personal responsibility as the only way to curb the spread of Covid-19. In this brief, I'll explain all the things you're likely to need when travelling during Covid-19 by car, train or air.
Face Masks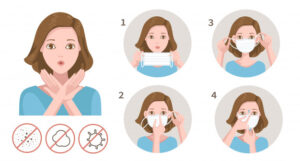 I guess it's now a necessity to have at least one facial mask per family member. But if you're considering interstate travel during Covid-19 crisis, it's important to pack up more than three masks for travels extending more than one day. It's also important to consider looking for a Seattle-Made mask or any other mask that will support you and allow adequate breathing. The mask should be made of breathable summer fabrics and a design that will cover the entire face.
For people travelling by train during Covid-19 or those that wants to make it to the funeral through public transport, there are chances that you'll need to change your mask more often. For public transport, you should consider disposable masks which you can easily get from Amazon. One of the best recommendations in this case is a 50-pack disposable Mask from Amazon. Check Amazon deals here to save significantly today.
I don't think there is any reason to go for disposable facial masks when travelling in private means during Covid-19. If that is the case with you, go for a 3-mask pack from Adidas because it can be washed and reused.
Personal care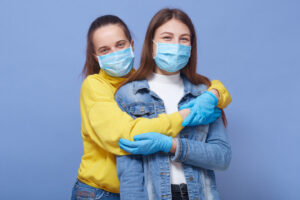 This is the time to make sure you have all the things you need for your personal care. It's important to carry a personal thermometer to keep your temperatures monitored. It's significant to also pack enough personal medication for the trip and an extra pack of tissue. You can as well consider a small amount of laundry soap for washing your clothes and other things on the hotel sinks.
Don't forget your skin care products, lotions, sprays, makeups and several other products you may need along the way. Save with Fabfitfun.com coupon codes and hot deals by customizing your Box and other products in your Box.
Clothes and Shoes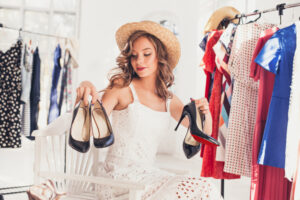 During Covid-19 outbreak, over packing shouldn't be a thing for you but there are always those clothes that you cannot miss. Most of the people travelling during Covid-19 usually do so because of their profession and business needs. For that reason, it's important to order some light weight clothes such as short-sleeves and aviation t-Shirts in preparation for your travel. Amazon has you covered with Tommy Hilfiger Big Boys' Core crew ken T-Shirt, Carhartt Men's Workwear Pocket Henley Shirt and Playtex Women's 18 hour Original comfort strap Full Coverage Bra. Check these and more deals on CouponCodegroup.com Amazon Deals.
On the other hand, you should choose shoes that will keep you comfortable throughout the day. Don't carry many pairs, you can just choose two of your favorite pair of shoes or purchase an extra pair of sports shoes, loafers and other types of shoes. Always remember to pick specific store coupon codes and promo codes as a way of saving money on your next purchase of shoes and clothes.
Hand Sanitizer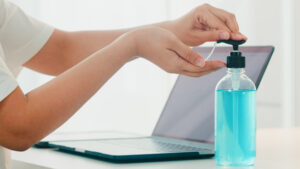 Covid-19 movement control order applies everywhere and for that reason, CDC has given a list of essentials that someone should have when interacting with other travelers in public and private. Hand Sanitizer is an essential part of every traveler especially if they cannot access water for frequent hand washing.
Make sure your hand sanitizer has more than 60% alcohol and use it according to the guidelines given. Apply as much sanitizer you can and rub your hands together. Don't forget to cover all the surfaces including nails and hard to reach parts of your palm.
Always consider a small Bottled Sanitizer for the day and constantly replace it. Check some of the main Amazon deals on specific Hand sanitizer Brands. For cost effectiveness, consider using Coupon codes and specific store promo codes to save significantly on your next purchase.
I understand the world is slowly relaxing their Covid-19 measures and so it's now easy to travel to another state or country for Tourism or to have fun in different ways. That's why you should pack plenty of Hand Sanitizers. Another Important thing to note is that TSA has amended their liquids policy. The policy now allows each person to carry a 12-ounces of Bottles with Hand Sanitizers.
Disposable Gloves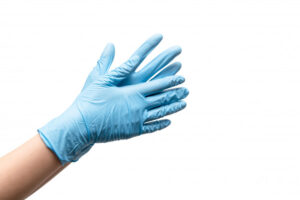 Sanitizing your hands will not always be a good enough barrier between you and germs including the Coronavirus. So, if you're travelling during Covid-19 Florida or any other state, it's important to consider some disposable gloves to save the environment. The gloves should be used when touching payment keypads and gas Tank fill-ups.
Gadgets and other essentials
You may need a specific travel smart watch when planning on your outing during Covid-19. These types of watches always make it easy for you to navigate and provide up to data traffic Data and other important GPS updates. Considering getting a smart watch from Amazon is a good option. Always check for Amazon deals on CouponCodeGroup.com.
You need to carry your charger, laptop, smartphone and headphones for your air and car travel. It's important to get a good power bank for charging your phone. Another important gadget to carry is a Wi-Fi device for all you devices in case you're travelling in areas where Public Wi-Fi is not available.
As you plan to travel during Coronavirus, always be careful and ensure you've everything you need to prevent the spread of this virus and at the same time be comfortable. Whether travelling locally or internationally, don't forget to carry your disposable gloves, facemasks and alcohol-based tissues wipes and Hand sanitizers.
International travelers should watch out the places they plan to visit during their next tour because of Covid-19. As some countries gradually opens the economy, some of them are considering closing the economy due to surges in Coronavirus cases and deaths. Consequently, preplan your tour wisely and remember to use Coupons and Promo codes from Couponcodegroup.com to save significantly on essentials such as power banks, Wi-Fi gadgets, clothes and shoes.