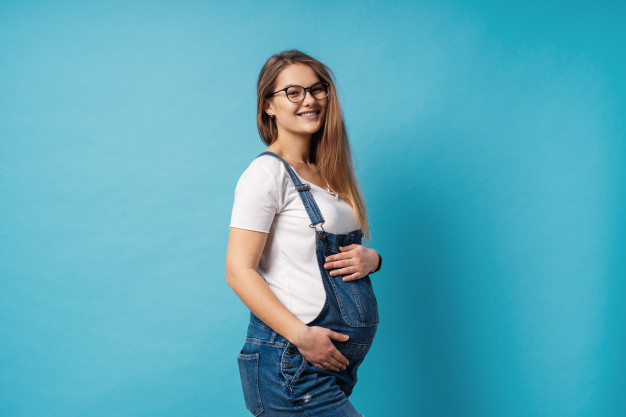 It is not easy to walk the nine months of pregnancy, give birth, and nurse the baby. From the time you realize you are pregnant, even what you wear changes. You ought to look for clothes that fit you.  In this Kinder bravely review, I'll share with you to see if everything is easy now.
You can find clothes meant for mum made of love, which will help you get through the journey of having your baby. These are clothes to help you when your belly grows bigger as they can accommodate it when your breast are sore or in any other situation.
Everything you need to know about Kindred bravely I have included in this Kindred bravely review. Furthermore, I'll share with you about this brand, what they offer, how to save when shopping, and discuss if it is worth it.
What is Kindred Bravely?
The Kindred bravely is a cloth line company brand that sells maternity clothes. The brand was founded by Deeanne Akerson, who is the CEO. The idea to start the company came about nursing her one-year-old and was unable to find the right, comfortable yet beautiful.  Out of frustration, she decided to create her clothes and help other mums do the same thing.
She and her husband embarked on meeting the gap to have quality maternity and postpartum clothes for mums. It is one of the top leading best motherhood brands up to date.
The company's mission is to help and inspire mothers, and it donates to ten organizations, including Project Sunshine, March of Dimes, and the Breast Cancer Research Foundation, among others.
The Kindred Bravely Company is based in Oceanside, California, and was launched in 2015. Kindred bravely clothes are made with love and thought for every stage of motherhood, from pregnancy to breastfeeding and beyond. This Kindred Bravely analysis highlights some of the most famous pieces from the series that moms adore.
What Kindred bravely Offer?
The Kindred bravely offers all kinds of clothes a mom needs during maternity and nursing the child. These clothes are meant to make motherhood easier, even if it is your first time. The following are clothes you offered by Kindred bravely.
Bras & Tanks
Pajamas & Lounge
Leggings & Activewear
Underwear
To better understand what this company offers, I'll review more about the products they offer.
Kindred Bravely Underwear Review
If it is your first time having a child, you may have heard about mesh underwear that will be given to you as soon as your baby is born, whether vaginally or by C-section. They're outrageously gaudy but oh-so-comfy, which is just what you need during those crucial postpartum hours.
When you're pregnant, during rehab, and afterward, Kindred bravely have your bottom covered, feeling good, and looking sexy at every stage of the game. Bikini undies, hipster undies, high-rise undies, recovery undies, and maternity undies are all available. This Kindred Bravely review will tell you everything you need to know about their most famous underwear options.
Kindred bravely underwear is the most comfortable, gentle, and flattering postpartum underwear to use. They won't irritate your C-section wounds and feel like butter on your skin, which is crucial. Thanks to the lace detailing, they're also pretty cool, making them much more appealing than most other choices.
Kindred Bravely Bra and Tanks Review
The type of bras you used to wear before having the baby will not be ideal when pregnant and even after giving birth. You will need Sports bras, lounging bras, t-shirt bras, or sleeping bras to nursing your baby and accommodate your breasts.
There are bras for breastfeeding, nursing, lounging, and maternity in each group. Join us as we take a closer look at some of their most famous items.
If you plan to nurse your baby for a month or three years, it's important that you have the correct equipment, which includes nursing bras and tops.
There will be a lot to learn and navigate if you're starting your nursing career for the first time. And each woman's path is different. That being said, one thing is certain: having quality, comfortable, and functional clothing can make your journey a little easier.
Kindred Bravely Pajamas and lounge Review
Pajamas are the best to wear when you need to relax. Besides, you need to relax to allow your body to recover; hence you need to wear comfortable yet classy clothes. Wearing pajamas will help you in Cozying up, and calming down in between all-night feeding challenges appears to be essential. It's also nice to feel at ease during the process.
These pajamas are made to last throughout your pregnancy, postpartum period, and beyond. They're high-waisted to accommodate your pregnancy while also preventing irritation to your C-section scar.
More importantly, they make breastfeeding a breeze, and the fabric works its magic to keep you cool when it's hot and warm when it's cold. They come in various colors and are so pretty and stylish that they can be worn daily.
Kindred Bravely Reviews
Kindred Bravely reviews can be found in a variety of places online. After making a purchase, the customer provides feedback, which is critical in determining whether Kindred Bravely is a good and reputable company.
French Terry Racerback Nursing & Sleep Bra has 3764 reviews on one of the leading maternity product review websites, with an average rating of 4.5/5 stars. Pleased customers had happy boobies and raved about the comfort, fit, customer service, and ease of use.
Customers were dissatisfied with the quiz results, claiming that they were wrongly fitted. Some people believe the bra band is too tight, while others believe it provides insufficient support.
Amazon is also another review website and sells Kindred Bravely review items; there are more than 2139 consumer reviews and a 4.4 out of 5-star rating. This equates to 70% 5-star ratings and just 4% 1-star ratings.
Customers appreciate how soft and relaxed they are. Customers rave about how they don't disturb their C-section incision and how they're wider in the gusset and can accommodate postpartum pads.
Kindred Bravely Promotions & Discounts
Kindred bravely offer promo, coupons, discount, and deals on all the products it sells. You can save up to 40% on different coupon codes we have listed on our website. There also other offers, including 30% OFF site-wide or 35% off on specific items.
You stand a chance to have a 10% discount on your first purchase and by joining the email list. For all the Kindred bravely coupon codes, check our website, and more so, sign up to our email lists to receive all the latest deals, promos, or coupon codes.
There are also other coupon codes on selected items such as Nursing Tank + FREE Simone Nursing Wrap, Lovely in Lace Bundle,  Shop Hospital Bag, among other products.
Is Kindred Bravely Worth It?
It's understandably exciting as your body changes and your bump grows. But what happens when you stop fitting into your trousers, and your boobs can't be contained any longer?
The best solution is to find clothes and bras that are comfortable, fashionable, convenient, and worn from pregnancy to postpartum. Kindred Bravely's selection of options for rising mamas will certainly aid in this endeavor.
Yes, there were concerns about inconsistent content and size. You do, however, have 90 days to return unworn, unwashed, and undamaged goods with tags still attached if they are unworn, unwashed, and undamaged. Take the time to try on your bras without removing the tag to ensure that they are as comfortable as possible.
You can't return underwear, but Amazon has 70 percent 5-star ratings, which is impressive. That's a lot of joyful mothers flaunting their Kindred Bravely underwear!
The Kindred bravely is a line of clothing produced by moms for moms. They understand what it's like to be pregnant, what's required after the baby is born, and the challenges women have faced regarding breastfeeding and pumping. Kindred bravely make things a bit easier. Yes, according to this Kindred Bravely analysis, they are well worth the money for all mothers out there.