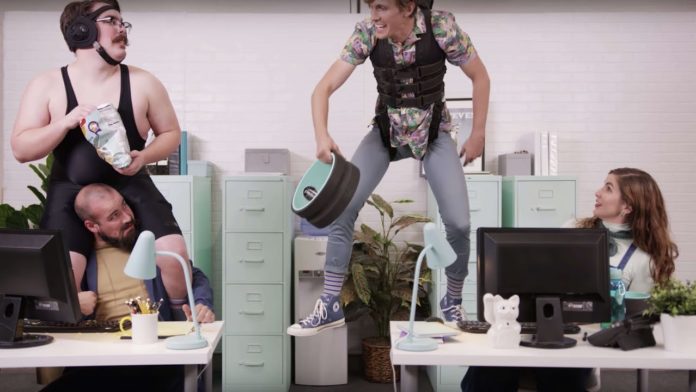 When back pain strikes, most of the people don't take time to think about home remedies for the problem. Most of us rush to the doctor and eventually start using pain relieve medication and back pain relief without bearing in mind that most of those medications only offer temporally relief to the pain. The best thing is that today there are very many products available in the market to help you deal with back pain and one of them is Plexus wheel.  Chirp is one of the providers for Plexus Wheel and in this short brief, we Are going to talk about the company and eventually find out if Chirp is the best provider in the market today.
What is Chirp?
Chirp was previously known as Plexus but later changed the name to Chirp,. There are several reasons why the name was changed. However, the main reason why the name was changed is because the company is now developing more products not just the plexus wheel. They are also focused at helping you solve back pain problems without any hustle and for this reason; they are in a move to reveal all the products that can help alleviate back pain. Chirp began in 2015 when the developer started making Plexus yoga wheels to help the yogis improve their balance and flexibility.
However, one of the most known products that is manufactured by Chirp is the Plexus wheel.  They are in a move to help you beat back pain in style. Recently, the company launched Plexus Wheel + all for you if you are battling back pain.
Plexus Wheel+ is the latest version of Plexus wheel by Chirp.  The manufacturer understood that almost everyone in the world has back pain problem at one point or another. For this reason they are in the move to look for the best home remedies for this problem. Back pain can be mild or even chronic and eventually affect our ability to go on with our daily activities. One of the best discoveries of 21st century in regard to back pain is the Plexus Wheel.  Now you may be wondering what this is but I am going to touch on that in a moment. There are several factors that can contribute to this condition but most of them are effects of what we do on daily basis. If you are a freelancer who is always on his or her chair writing reviews or even developing websites, you can agree with me that back pain is our daily problem. That being said, I am particularly convinced that massage is the best option to relive the pain and Plexus wheel is here to help you do that on your own.
There are three different plexus wheel with the only difference being size of the wheel. Each of the wheels offers different levels of pressure depending on your ultimate goal. The larger the wheel, the more support it will offer to the back. The smaller it is, the more you will be able to target specific back muscles.
Plexus Wheel Plus is a very effective back pain reliever ever person should have today. It is a simple but effective method to help you deal with this problem at home. It massages and helps your body to relieve the pressure that is causing the pain. The New Plexus wheel + by Chirp has got several improvements. It has increased the form roller's thickness and also added a spine canal to enhance the comfort of the rollover.
Warranty
After the purchase, you will be given 100 days no question money back guarantee in case you feel that something should be done about any of their products. They can cover all the problems with the products but won't cover any of the damages because of accident and negligence.
Other products manufactured by Chirp
Chirp also ventures in other contents such as advices and tips to help you beat back pain in style. You don't have to wait until the back pain is eliminated naturally, there are a lot you can do and prevent it or relief back pain in case it happens. The company offers contents on how to sleep well to avoid back pain. Chirp is also destined to educate you about back pain and eventually help you with all the information that you need to beat back pain. There are many blogs available in their site which explains the different steps of back pain and what to do about it.
TODAY'S BEST OFFER FROM CHIRP:
Is it worth it?
There are several people who have used products from Chirp before and majority of them agree that the influence from Plexus wheel was significant. I know you may be wondering whether it can really help you deal with back pain. The previous version of this product was sold on Amazon and there are a couple of reviews. If you observe them closely, you will realize that almost every person was helped in one way or the other to deal with back pain. A significant number of prior users agree that products from Chirp are very effective methods of alleviating back pain.
If you take an example of the Plexus wheel, you will realize that the previous version was rated high on Amazon. With all the added features in the new Plexus Wheel + by Chirp, you can expect more reviews and increased user satisfaction. Although there were some quality issues reported on Amazon reviews, most of them have been corrected in the new version. Most of the customers are anticipating positive results from the new version.
One problem that almost every user had with the previous version is lack of outstanding features. The fact is that there are several other similar products competing with the Plexus Wheel by Chirp and they work the same. However, the new version of this wheel will actually deliver more satisfaction to the customers.
Site reviews
Apart from the Plexus wheel, Chirp has ventured in providing o0ther remedies for several other pain problems. Other products and contents offered by Chirp are also very beneficial. There is a lot for you to gain from the blogs and other products offered. If you are one of the people experiencing back pain and other pain problems, then Chirp is your partner until the problem is solved.
Price and Shipping of Plexus Wheel +
The main problem with this product is the shipping fee for those people who are not in the US. Most of the people complain about the $19 for every 6'' that sells for $29. This is one of the reasons why majority of the people go for cheaper alternatives. However, if you are greatly concerned about the quality and the usefulness of this product and not so much affected by the price, Plexus Wheel + by Chirp is the best yoga wheel to go for. After the purchase, you will receive a notification message in your email and eventually get your tracking details.
Final Verdict
On my humble opinions, Chirp is the best place to seek help in case you have back problems. With all the wonderful products such as the Plexus Wheel + and a number of blogs and information available on the site, you will at all times have full information of back pain and also get all what you need to deal with it. However, I understand that it is expensive to get products from Chirp because of the shipment fees. Though, if you are just concerned about quality and effectiveness, you should tale price as the main consideration. Chirp is what our busy modern society needs.