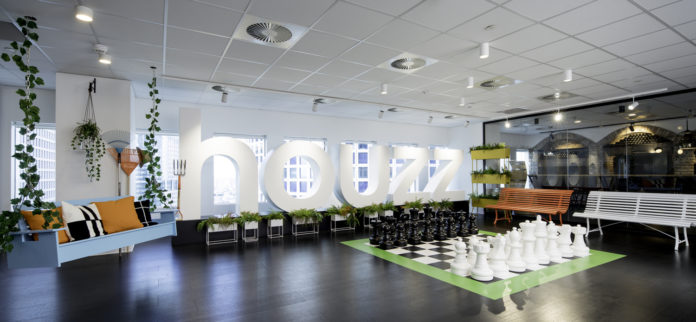 Today all services are shifting online. It's very easy today to find a contractor online, get your house raised and at the same time get interior design services at the comfort of your home. The good news is that there are many online service providers that you can go for. With the right competition, you can expect to get the right services at affordable services.
Though, as more and more people are looking for services online, there are many scams happening in all sides of the internet. For this reason, most of the people want to know all about the company, check their experience, what services they offer, check their legitimacy and eventually get in touch with their prior customer for clarity and confirmation.
In this brief, that is exactly what we will guide you through. We will determine whether Houzz is a scam or not and eventually offer you helpful information to make an informed decision.
What is Houzz and what do they offer?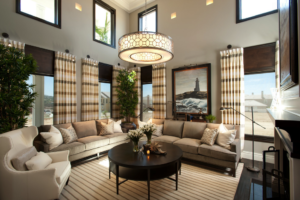 Houzz is a website and an online community based in America offering all the services regarding home improvement, landscaping and decorating. Adi Tatarko and Alon Cohen started the company in 2009. The couple wanted to make sure that all the services that real estate companies and their customers are looking for are readily available.
The company has grown tremendously over the years to become a company that is now hitting the 4 Billion dollars mark. They have a pool of interior designers who have created and uploaded millions of images over the time.
According to the information shared on their website, Houzz.com began as a silent side project that is based on the people's needs to share their home design and décor photos. You can actually get inspired by other people's photos and advises on home projects.
The company has grown rapidly and now is a home to more than 30 million people including homeowners, home improvement professionals and home design enthusiasts.
How does Houzz work?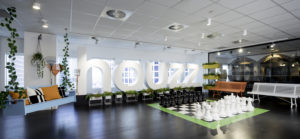 The functionality of this company is very simple. Visitors go to the website and look at the pictures, inspirational photos and information by category which includes Bath, Bedroom, Living, Outdoor, Lighting, Décor and Kitchen. As a visitor, you can as well search through the advices and the stories shared by other professional members.
According to the information shared in the internet, they claims that they can as well help any customer or member find Home professionals for any project they have. They can as well help you shop items for your home from the categories of more than 3 millionproducts.
If you are professional or anybody working in the real estate sector, it's always a nice thing to spare some little of your marketing time and check on Houzz. The company is a perfect match for design-Build firms, general contractors, interior designs, landscapes, kitchen and bath remodelers, home builders and many other professionals.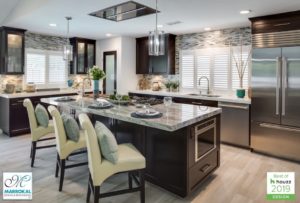 The company can as well be beneficial to other professionals such as residential service company including plumbers and carpet cleaners.
Mobile Options
The best thing about this company is the fact that they offer a Mobile option for android devices and iOS devices. Though, there's little information on whether they will expand their mobile offering in the future.
Cost and pricing
Using this website is by far free to all members regardless of whether they will enroll in their website as members or they wish to contribute in any way. If you want to become a participating member, you also need to first of all create a website account for free as well.
Using the website to search for a professional near you is also free. It's also free if you want to shop for any product. On the other hand, after finding a professional, you will be required to pay some money, as a matter of fact; this will heavily depend on your needs and choices.
Customer service
If for any case you want to get in touch with the customer care, you can do so by directly submitting a request in the website in the contact link. You can submit your questions, concerns and complaints and the answers will be sent to you in a short while.
Houzz user reviews
Sparing enough time to search around and research on the company's reputation, you will notice that the company is well liked by the members, users and even other websites. They have a positive look from many publications and other companies that specializes in home décor, inspirations and design. This shows that the company has over the time attracted a bunch of positive reviews.
Unfortunately, there are few negative reviews about the company from some users and other websites. Majority of them said that there are some problems with ordering the products from their websites. The complaints were basically on the time the orders take to be shipped and delayed shipping. Some others complain about the products saying they are unsatisfactory and also poor in quality.
With that in mind, it's very imperative to say that a vast majority of the reviewers were very satisfied with the functionality of this company and also the products they receive from them. They think that the company is helpful and beneficial to them.
DISCOVER BEST DEALS ON HOUZZ- GET UP TO 75% OFF
Is Houzz legit or a scam?
With the information shared above, it's very easy to notice that Houzz is not a scam. The company offers legit services and well-known entrepreneur couple also own it. There's transparency in all dimensions of the company. For this reason, you can trust them to help you as a real estate professional.
Final verdict
Houzz unlike many other similar service providers can offer trusted services for free. They can sell products and at the same time generate leads through high quality photos. Customers also approach this company when it comes to design and construction.
We highly recommend this company to all real estate professionals especially those that want to scale their business further in the real estate world.