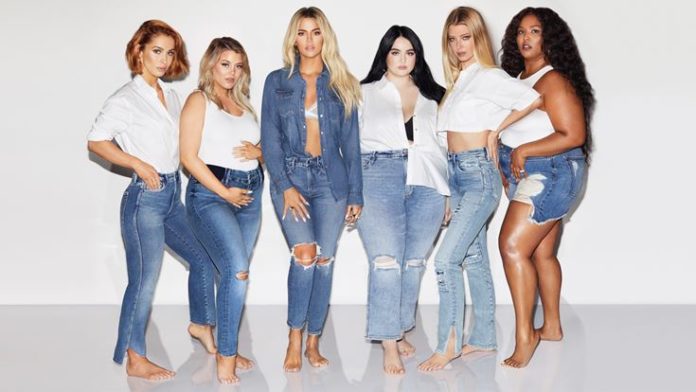 Good American is a US-based company that promotes some of the best apparels for a healthy body ideal. They are specifically committed to providing a full and an inclusive size range of clothes for all ages. The company as launched in 2016 and it has already hit the market hard with the quality and affordability of its items.
Who owns Good American?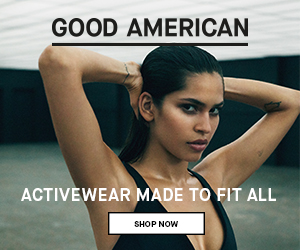 The company was founded in 2016 by Emma Grade. The company is owned by Emma Grade and Khloe Kardashian. The two are very experienced in the world of fashion a reason you can expect their products are carefully crafted, packaged and marketed cheaply in the market. Emma Grade to be specific started her first company when she was 24 years old. Although she hasn't been too much into fashion, she has shown some interests in providing the best fashion products to the people out there.
The two have embarked in a journey of making a size inclusive range of denim that they believe will fit girls of all body shapes and sizes. From its launch in 2016, they started designing and making active wear, maternity option s and a full range of clothes for all types of women out there.
What size should I buy from Good American jeans?
The decision on what size you should buy from Good American Jeans is entirely dependent on your size and other personal preferences. This is a good denim line that will offer denim from the smallest to size 24. The price is also very affordable so you shouldn't complain about the cost. The line offers three fits:
Good cuts-These are available in four styles including skinny, classic straight leg and a boyfriend fir.
Good waist-This is only available in one style but can choose high-rise, corset-like slimming and butt-lifting.
Good legs-This now comes in 15 styles that you can choose from. All the styles in this fir have a slim fit and hip and leg sculpting technology.
Good American plus Size Denim Review
Many girls out there have never been able to find good jeans even when they weren't plus size. Majority of them are unable to find jeans that firm the butt, waist and thighs perfectly. The fact is that jeans have a hard job to uphold especially if someone has little information about them.
After going for a jean after jean, both expensive and inexpensive, I decided to try the Good American plus size Denim and now I have a whole page review about this jean. After this, I have come to realize that women have plenty of options to pick in the market only that they haven't done enough research.
One thing that I realized about these jeans is how stretchy they are. Unlike many jeans out there, Good American Plus size denim is not too stretchy to a point that it can fall off the body and not too tight that it can hinder blood flow to the thighs.
One thing I didn't like is that these jeans are tall and you would wonder whether they were making them for only the tall people. Though, if you are very careful when purchasing, you will actually get the right size for you.
I loved the Good American Plus size denim because it's made to specifically hug your butt from all sides. They also look great and the fit is also perfect. If you like black jeans like I do, this will be your best this holiday.
So is Khloe Kardashian's Good American Jean worth it?
I have come across people online asking Khloe Kardashian's Good American jeans are worth it. As they have indicated on their website, the brand is for a curvier, sexier and a stronger shape.  I strongly agree with these terms because the company has proven to offer all that in one jean. They have been designing jeans for girls with high fashion body type but I can guarantee you that the jeans are worth all the money for any body shape.
Though, the jeans are for women that don't want to hide those curves. So if you have such adorable and attention grabbing personality, Good American Jeans is the best to go for. The jeans can as well match any athlete that thinks they cannot find jeans to fir their contours. Just run and grab one before jeans sell out.
Overall feeling of Good American Denim
Previous users have all agreed that wearing these jeans feels soft and fitting. However, buying the wrong size of the wrong design for you can be horrific. This is not a reason to hate any of them because a small mistake when ordering can cost you an entire loss of time and money. Some of them are thin, soft and very stretchy. This is actually what makes them comfy.
The ones with holes in the front make them look classic and weird at the same time. The holes looks like a cheap DIY but it's classy. The denim always fit almost everyone perfectly but you may think that the waist is massive. Some have complaining saying they gap at the back when someone bends.
Good American coupons, promo codes and other discount codes
If you are choosing any of the denim on Good American, I wouldn't advise you to pay the full amount because there's a way you can save up to $30 on a single purchase. First of all, you should be keen on the website for promo codes and coupon codes. The company also offers international shipping and returns. So you shouldn't be worried about your money when you get the wrong item wherever you are in the world. To save further, check on Coupon sites for Good American coupons.
Bottom Line
Every product sold on Good American is worth your money. The jeans are adorable with a fitting and a stretchy feel. They are also fitting well and stretchy for plus size. What are you waiting for, shop Good American Jeans today and you will never regret about the quality and price.