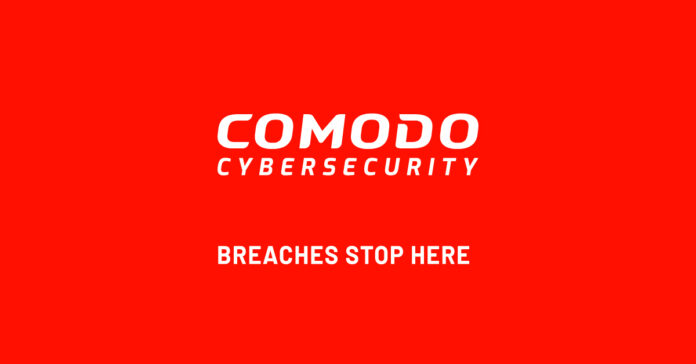 What do you need right now to keep your PC safe:  Antivirus, Malware protection, or Firewall? Regardless of what you need in real-time, you have to understand the cybersecurity landscape. The fact is that the Cybersecurity landscape seems like a crowded space and you need full information to make a sound decisions. When you have to choose a cyber-security partner, you want to settle for the best services especially when it comes to performance and reliability.
In this post, we have sampled one of the top leaders in the internet security Industry. Comodo is a very reputable provider of all cybersecurity services. It is among the cybersecurity companies that have attracted small, medium, and large businesses. The company has dedicated its attention to ensuring that individuals and Businesses have safe access to the internet. But how reliable is Comodo? What are their monthly rates and how can you save money on cybersecurity services?
About Comodo.com
Comodo is a cyber-security provider that offers an SSL certificate to make sure all the visitors in your website are safe. Comodo was launched in 1998 by Melih Abdulhayoglu and is based in New Jersey, USA. They mainly deal with inventing and developing new  Internet and PC security software.
Since its establishment more than 20 years ago, Comodo has grown to be one of the biggest Internet security service providers in the market. They actually offer their services to more than 100 countries.
Comodo was evaluated and reported to have a market share of 33.6% in the Internet security industry. This means that if you have been searching for an affordable and reliable SSL certificate provider, Comodo is a go-to company. But before determining whether this company is the right one for you or not, it's very imperative to read this review and familiarize yourself with everything about Comodo and the quality of their services.
Comodo Pros and cons
Pros
30 days trial period
You can secure an unlimited number of subdomains with a single Wildcard SSL Certificate
When applying for Comodo DV SSL certificate, there's no paperwork needed
Most of the certificates are issued in minutes or latest in hours
Comodo's Multi-domain SSL Solution protects many domain names.
Impressive features
Reliable services
Affordable services
Most of their services are Free
Cons
You will have to pay more if you want to use the UC SSL certificate to support more than three domains.
Comodo pricing and promotional details
Most of the products offered by Comodo are not paid products. One of the paid products is the Advanced Antivirus 10. The product offers an impressive selection of features and good support. There are countless Comodo coupons, promo codes and hot deals that can help you secure a lower price on Comodo Internet Security, Internet Security Pro, and Comodo Internet Security Complete.
Features
Comodo offers a number of SSL certificates and each of them comes with some unique features. To clearly understand this, we have included a table with the different SSL certificates and their unique features.
| | | | | | |
| --- | --- | --- | --- | --- | --- |
| Features | EV SSL | Instant SSL | Wildcard SSL | Essential SSL | UC Certificate |
| Green Address Bar | Yes | No | No | No | No |
| 128/256-bit encryption | Yes | Yes | Yes | Yes | Yes |
| 2048 bit root keys | Yes | yes | yes | yes | yes |
| Site seal | Comodo secure Dynamic TrustLogo | Comodo secure Dynamic TrustLogo | Comodo secure Dynamic TrustLogo | Static Seal | N/A |
| Validation Level | Extended Validation | Organization Validation | Organization Validation | Domain Validation | Organisation Validation |
| Designed for exchange Mail servers and OCS environments | No | No | No | No | No |
| SGC Version Available | Yes | Yes | Yes | No | Yes |
| SAN/Multi-Domain Version available | Yes | Yes | Yes | No | Yes |
| Secure Unlimited sub-domains | No | No | Yes | No | No |
| 99.9% Browser Ubiquity | yes | Yes | yes | yes | yes |
| Support | Tell, web and email | Tell, web and email | Tell, web and email | Tell, web and email | Tell, web and email |
| Free PCI Scanning Service | yes | yes | yes | yes | yes |
| Free Daily Website Vulnerability Scanning service | Yes | Yes | yes | yes | yes |
| Unlimited Reassurance | Yes | Yes | Yes | Yes | Yes |
| No question Money Back Guarantee | 30 days | 30 days | 30 days | 30 days | 30 days |
Types of SSL Certificate
All the SSL certificates offered by Comodo are under three levels
Enhanced-This is the validation level for people that want to have the highest trust level. The website will have a green display bar to make sure that the visitors will trust you 100%.
Domain-This is the least level and the notification is meant to inform your visitors that you are the owner of the website.
Organization-These certificates are awarded after the business has undergone a lot of checks and reviewers. The customers will definitely have higher trust and security.
Ease of Use
Ease of using software is equally important to everyone and every business. You don't have to incur additional money training your workers on how to use the software. In most instances, you will only have to install the software and start using it. Comodo does really nice work when it comes to ease of use. The software developers go a mile extra to make user interfaces visually appealing and most importantly functional.
The most important feature is the ''Game Mode'' Feature. The next thing that most people love is the ability to initiate a scan without a single click. You also have the ability to control when and how the popup alerts would display. You also have to select a theme for the style of the program.
Customer support
The Comodo support is centred on the online portal. This means that you will get help faster through the portal than by contacting the company through email accounts. The company has one of the best reputations when it comes to customer support. What this means to potential users is that the chances of getting help in real-time are very high.
Final verdict
Comodo is a good service provider that deserves all the praise for customer support and design usability. The products offered to provide robust cloud-based protection from viruses and malware. You can still save some money with Comodo coupons and promo codes.