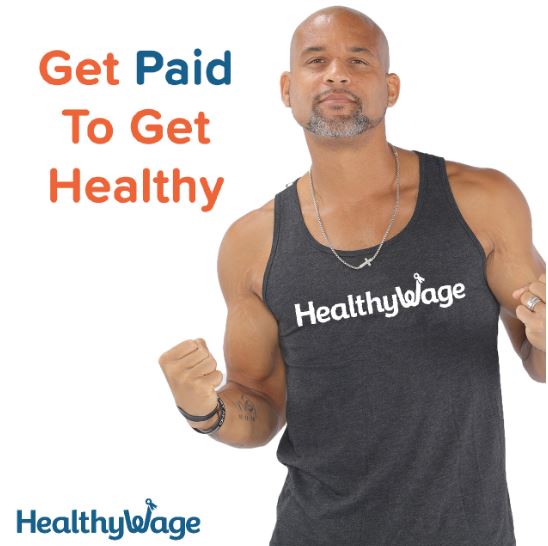 If you have ever tried to lose weight, you know it is a hassle journey. However, HealthyWage promises to give you the motivation to lose weight. Interesting you get to be paid for losing weight besides support network throughout the journey.
IN THIS Healthwage review, we'll evaluate if you will get paid for losing or it is a scam. Many other similar websites are promising the same abut at the end of the day you get scammed. In this review, you'll get to know abo0ut Healthwage, how it works, what it takes to win the prize, and how the prize of losing weight is earned.
What is HealthyWage?
HealthyWage is a weight-loss site that motivates people to reach their fitness and weight-loss goals. This is accomplished through monetary incentives and cash rewards and social motivation, positive peer pressure, and competitions. Individual users or groups of users can participate.
HealthyWage does not give a diet or fitness regimen, so participants can utilize whatever they wish. It does, however, promote healthy weight loss. It only permits team challenges to shed up to 16.6% of their overall weight as a goal. Individuals can lose more if they want, but the amount that counts toward the end objective is limited.
How Does HealthyWage Work?
If you are wondering how HealthyWage works, in this section, you will get to understand everything. In order to take part in HealthyWage, you place a bet on your weight reduction and then compete against others – either alone or as part of a team – to meet that wager. You will win money if you achieve your aim. You will lose and will not partake in the prizes if you do not do so.
Use the HealthyWage prize calculator to determine your prize amount
First, you have to know how much you are supposed to lose, and you can use the HealthyWage calculator to determine. Also, you will have to determine how much money you will bet and how much you will earn if you get to lose the weight determined by the HealthyWage calculator.
You'll also need to enter information about your gender, height, and weight. Before giving you the projected reward money, HealthyWage wants you to create a login and password. You can also connect with your Facebook account to find out how much the prize is worth.
You can fiddle around with the figures on the HealthyWage calculator until you're happy with your award, which could be worth up to $10,000.
Register for an account.
You can place your bet once you have created an account and are happy with your award amount. You will have to provide your payment information in this step and choose whether or not you want to pay on monthly payment payments at once.
Challenges for teams need a monthly charge of $25 for a business and $33 a month for a randomly selected team.
Verify your weight.
You will have to check your weight to start your challenge. You'll have to do it two times at least – once towards the end of your bet and again.
The site tells you to check your weight in your fitness center, with your doctor, or at a watcher's meeting. You can schedule a free tour with one of their partners without an obligation to enroll if you are not part of the gym or weight watchers. By utilizing your home scale and submitting a snapshot via its application, you may also check your weight.
Lose weight to win money.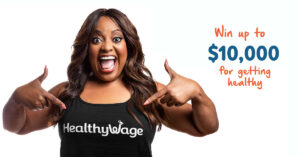 HealthyWage will pay you cash if you achieve your weight loss target. If not, however, your monthly fees will be utilized to maintain HealthyWage and to pay prospective winners.
You might want to explore joining a team if you don't think the money alone is sufficient reason to help you achieve. HealthyWage gives you a choice to establish your five-person squad or to join a random weight loss team with other users.
How HealthyWage verify your weight
You will have your weight checked at the beginning of the challenge and the end of the challenge for most HealthyWage challenges.
You will need to check your weight with a video check for the HealthyWager challenge. HealthyWage offers several other ways to make this incredibly easy;
This is the easiest and most popular approach to check your weight. It will take approximately 30 seconds and can be done in your home's privacy. Just step into the scale at home and follow the instructions on the screen through the app.
Use a full-length mirror to create a video and then upload it to your dashboard. It is easy for you to utilize your phone or camera.
Verification by a Fitness or Health Professional
Print the VerifyMe! Form from your challenge dashboard and present it to any fitness or health professional. They will observe your weigh-in and sign your form.
Other Ways to Win Money with HealthyWage
There are other opportunities to win money with HealthyWage besides the individual challenges. If you want to generate money using Healthwage, you can attempt these ways.
HealthyWage's challenges include a lot of team challenges. They urge people to build their weight-loss and money-making teams out of friends, family, and coworkers, or even join a random group of strangers.
Your entry cost allows you to compete for cash prizes in team competitions, and HealthyWage claims that if you get to lose 10% of your starting weight within six months of starting, your registration price will be returned. Teams compete for a $10,000 grand prize.
HealthyWage, like Weight Watchers at Work, offers a free program for employers and government contractors that works similarly to Team Challenges.
Your registration fee may be waived if you're participating through your employer and two additional teams sign up. "If your firm is already participating in the contest, you may be eligible for a registration discount because some firms choose to subsidize part of the cost for employees who participate," according to HealthyWage.
You can make more money by referring individuals to the program. HealthyWage will pay you $40 for each friend or family member you refer that participates in a challenge. Your referral bonus increases to $100 if they sign up during the first ten days of your challenge.
Participate in a variety of challenges
You can engage in many challenges at the same time to optimize your rewards with HealthyWage. Users can perform a Team and HealthyWage challenge simultaneously, as well as step and jackpot tasks, for a total of ten challenges.
However, you cannot place two individual weight-loss wagers at the same time. You can only have one HealthyWage individual weight loss bet open at any given time.
How much does it cost to join HealthyWage?
The entrance fee for a team challenge (a three-month weight loss challenge) is $25 each month (or $75 if a corporation sponsors the challenge). The charge is $99 (or $33 each month) if you do not participate through a company.
You can get a full refund of your registration fee if you lose 10% of your starting weight six months after the challenge concludes.
How long does it take to get paid from HealthyWage?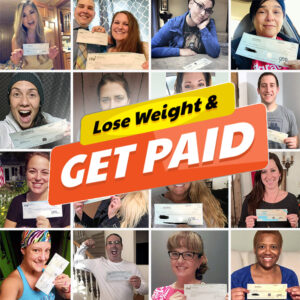 You have the option of receiving your prize via PayPal or a paper cheque. Your payment will be processed in two to five days if you pick PayPal. You'll get your paper check one to three weeks after you request a payout if you pick that option.
In case you're still hesitant, HealthyWage has been highlighted on CNN, The New York Times, The Wall Street Journal, and a slew of other reputable news outlets as a viable weight-loss option. They've been in business since 2009 and have an A+ rating with the Better Business Bureau.
How can they afford to pay people for losing weight?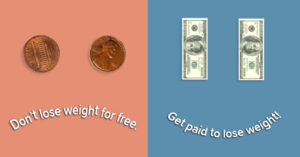 HealthyWage is "financially supported by insurers, health systems and hospitals, food corporations, and the government," according to its website. Incentives work and are a cost-effective option, according to government and corporate leaders."
And, though money can be a powerful motivator, not everyone wins their wager. HealthyWage preserves the monthly wager set at the start of the challenge for non-winners.
Is HealthyWage Legit?
During our HealthyWage assessment, I stumbled across a number of media sources that support the company's legitimacy. HealthyWage has been recognized on various major news and media outlets since its start in 2009, including Good Morning America, NPR, and NBC's Today Show.
The Better Business Bureau has given it an A+ rating, and there have been no complaints filed against it. Only 60 customer reviews exist. However, the majority of them are positive.
HealthyWage helps assist people in losing weight. While it does not provide pre-prepared meals or fitness routines, it does give financial incentives, social accountability, and other tools to help people stay motivated and on track to achieve their weight reduction objectives.