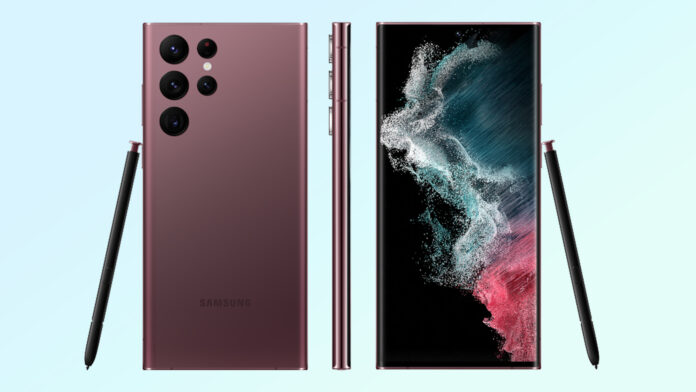 The Samsung Galaxy S22 Ultra does not appear or feel like a member of the Galaxy S series, and this is since the company has merged much of what made its Galaxy Note series so popular into the design of this new device.
This device is the love child of everything that made the Galaxy S series and the Galaxy Note series successful. Yet, its design is wholly derived from the latter product family's aesthetics.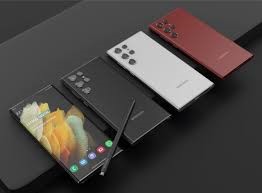 When compared to its predecessors, the brand-new Samsung Galaxy S22 and Galaxy S22 Plus are incremental advancements. However, the company has shifted its focus to its Ultra series of smartphones.
Samsung will discontinue its Galaxy Note series in 2021. While the company hasn't stated that the product line would be discontinued permanently, the S22 Ultra is widely considered the final nail in the Note's coffin. Executives at the company tell us that, from this point on, Note will be more of an "experience" than a physical product.
When it comes to the Galaxy S22 Ultra, both the S Pen stylus and the square design of the Galaxy Note series have been carried over, and if you're looking for a high-end smartphone with a stylus in 2022, this is likely to be one of the best options available.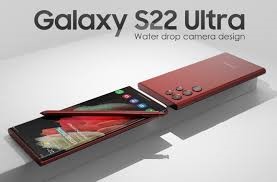 Samsung Galaxy S22 Ultra specs
| | |
| --- | --- |
| Android version | 12, One UI 4 |
| Display | 6.8-inch Dynamic AMOLED QHD+ |
| Refresh rate | 1-120Hz |
| CPU | Snapdragon 8 Gen 1 |
| RAM | 8GB, 12GB |
| Storage | 128GB, 256GB, 512GB, 1TB |
| Rear cameras | 108MP (f/2.2) main, 12MP (f/2.2) ultrawide, 10MP (f/2.4) 10x telephoto, 10MP (f/2.4) 3x telephoto |
| Front camera | 40MP (f/2.2) |
| Video | Up to 8K 24 fps |
| Battery | 5,000 mAh |
| Charging | 45W wired, 15W wireless |
| Size | 3.1 x 6.4 x 0.4 inches |
| Weight | 8.1 ounces |
| Connectivity | Wi-Fi 6E, UWB, 5G (mmWave/sub6) |
| Colors | Black, White, Green, Burgundy |
Design and display
The Galaxy S22 Ultra has a design that is considerably more similar to that of a Note phone than that of a member of the standard Galaxy S series. That means the device has flat edges at the top and bottom, the screen blends into the body at the sides, and the device has flat edges at the top and bottom. The Galaxy S22 and Galaxy S22 Plus have a more angular design, while the Galaxy S22 is blocky.
Aside from that, the contour cut camera has been dropped, and Samsung has instead introduced discrete camera parts that spring out of the back of the phone to replace it. The phone's rear is composed of glass, and it has a brushed texture, which gives it a luxurious sense to the touch when held in hand.
You can choose between four color schemes: Phantom Black, Phantom White, Burgundy, and Green. That particular shade of green is a dark one, and it represents a subtle new addition to the company's product line.
The first important thing to remember about the Galaxy S22 Ultra is a massive device. If you have tiny hands, we recommend that you try one of them out first before deciding.
Its dimensions are 77.9 x 163.3 x 8.9mm, which means it's slightly thicker than previous Galaxy Note handsets. It also weighs 229g, which is more than previous Galaxy Note devices. When using both hands, we found it quite easy to operate; however, when using the S Pen pen with your other hand, we found it to be a little heavy.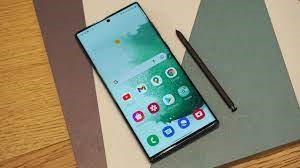 The S Pen stylus is housed on the phone's bottom edge, a first for the Galaxy S series and a first for Samsung. The Galaxy S21 Ultra, released in 2021, was compatible with an S Pen, but the pen did not slide into the phone itself.
The screen on the S22 Ultra is particularly huge, measuring 6.8 inches diagonally and sporting a Quad HD Plus quality. With AMOLED technology and a variable refresh rate of up to 120Hz, you'll enjoy a smoother image when gaming and navigating through social media feeds, with the refresh rate dialed back when doing things like reading text to save battery life. It also has a fingerprint sensor.
Camera
When it comes to paper, the camera configuration of the S22 Ultra is strikingly identical to that of the S21 Ultra. This camera has two cameras, one of which is a 108MP f/2.2 main camera with an 85-degree wide-angle field of view, and the other is a 12MP ultra-wide camera with a 120-degree field of view.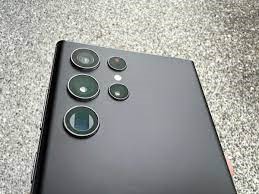 There are also two telephoto cameras, each 10MP in resolution. It indicates that the Space Zoom feature, which allows for digital zoom of up to 100x, has been reinstated on this handset. 100x zoom is still usable in our testing, but getting a clean image while holding the phone in one hand is difficult, and the results aren't especially usable, in our opinion.
But it does imply that the other zoom features of the camera are important, especially because you can zoom in with ease to any level up to 100x with the camera's other zoom features. With a 10x zoom, for example, we discovered that the photos were still easily useful. Anything after that is done with digital zoom, rather than the optical zoom capabilities of the phone.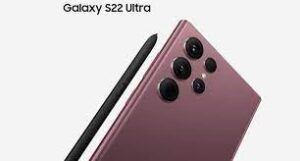 A new night mode feature, which the firm refers to as Advanced Nightography, has also been introduced. It makes use of the company's new 2.4um pixel sensor, which captures far more light than the company's prior cameras. We haven't had a chance to test this feature yet thoroughly, so check back later for our full review to find out more.
You'll find a 40MP front-facing camera on the S22 Ultra's front panel. The results from this camera were quite good, in our opinion.
Performance and battery life
The Galaxy S22 Ultra is available in various configurations depending on where you live in the world. Those in the United States will receive a Qualcomm Snapdragon 8 Gen 1 chipset, while those in the United Kingdom and Australia will have Samsung's own Exynos 2200 chipset.
Benchmarking leaks have suggested that both chips will only offer minor improvements over what we saw in the Galaxy S21 series. However, even if that's the case, these will still be two extremely powerful smartphones that will be able to load any apps, games, and much more in an instant, regardless of the manufacturer.
If you choose the lowest variant of the S22 Ultra, you'll get 8GB of RAM, while the more costly variations will get 12GB. It's worth noting that Samsung has removed the 16GB of RAM option available with the S21 Ultra.
S Pen
This is the smoothest S Pen I've ever used, and it's because Samsung has reduced latency from 9 milliseconds to only 2.8 milliseconds, which is a 70 percent reduction.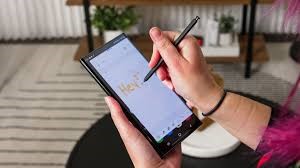 Most importantly, unlike the Galaxy S21 Ultra, you will not be needed to use a dumb cover to protect the S Pen when not in use. Built within the phone is an S Pen holder, a nice touch.
Aside from that, the Galaxy S22 Ultra uses artificial intelligence to anticipate your hand movements and replicate the feel of writing with a pen and paper on paper. Although the writing feels smooth, a pleasing sound makes it appear as if you are writing on paper when taking notes in the cloud.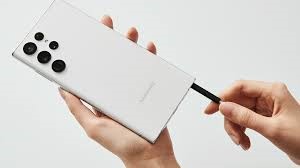 There are a few additional major S Pen improvements, including more accurate handwriting-to-text conversions, as well as the option to instantly save your notes in Microsoft Office files and email messages.
Software
The Samsung Galaxy S22 Ultra is powered by the company's OneUI 4.1 software, which runs on top of the Android 12.0 operating system. Samsung claims that this interface is more straightforward and functional than previous versions and that it includes a new privacy dashboard to provide more peace of mind.
Samsung is also promoting Samsung Wallet, which allows you to consolidate all your digital payment information, ID, and other information into a single tool. iOS 15 software's SharePlay feature, the new Google Duo program, allows you to share videos and documents while video chatting with others.
Conclusion
The Samsung Galaxy S22 Ultra is undoubtedly one of the most powerful and adaptable Android smartphones available today, barring a foldable. This is the greatest display available, and Samsung's cameras have significantly improved in recent years, particularly in low light. Furthermore, the tremendous zoom continues to be difficult to surpass.
The S22 Ultra does not have the same feel as an S series phone; rather, it has the same feel as a Note smartphone. This is the latest and, in many cases, only alternative available on the market for Note owners and those who love its S Pen functionality. And it's a really strong one at that!
While this is true, long-time users will notice that the company has temporarily abandoned formerly crucial features, such as the microSD card slot. On the other hand, the battery situation is of particular worry to us.
Its ultra-bright screen, longer battery life, and quicker processor benefit the S22's Ultra. However, while the S Pen is faster and smoother than before, not everyone enjoys this feature.