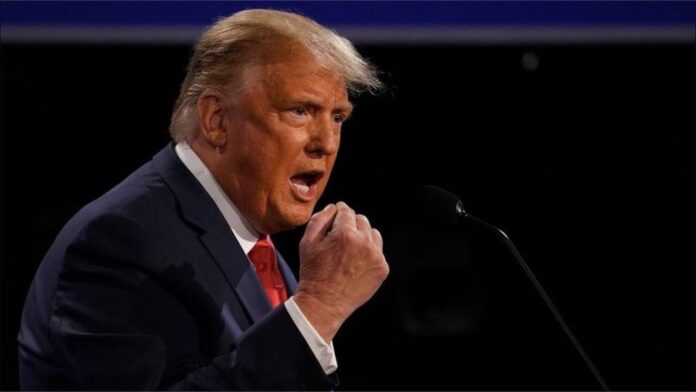 Donald Trump, the current president of US and the vicious contestant on the incoming US elections is known for making contentious remarks that usually sparks a hot debate and comments from subjects. On his final debate, Donald Trump described India, China and Russia air as 'filthy'. These remarks stired a hot debate, anger and introspection. Some Indians have opted to ask the Prime Minister Narendra Modi to take notice.
Despite the fact that there are many people commenting negatively and angered by Trump's remarks, there are those few that agrees China, India and Russia air is among the most foul in the world. In India for example, some people usually complain of the severe condition of air and others have been reporting breathing difficulties. According to Trump, India's dreaded pollution season has turned a levels of PM2.5 dangerous tiny pollutants in the air. In the main cities, pollution levels have averaged around 180-300 micrograms per cubic meter in the recent days. This is more than 10 times of the WHO's safe limits.
However, a good number of residents in China, India and Russia agree that this is true but the way Trump put it makes the biggest difference. ''Look at China, how filthy it is, Russia, India, It's all filthy. The air is filthy''. Trump said. ''I walked out of Paris Accord as we had to take out Trillions of Dollars and we were treated unfairly' President Trump said as he talked about the decision to pull out of Paris Climate Accord.
Trump's remarks about India might seem true but with China it was just a war of words. The air in most parts of India is worst in winter months. This is probably November to February when farmers are mainly burning crop stubble to clear their fields. Industrial pollution is also a great contributor.
On Friday Morning immediately after Trump commented about the air in China, Russia and India! Modi rose to the top of Twitter. ''Were the Trump's remarks about the air in India fruits of Friendship?'' A senior Leader of India's opposition Congress Party, Kapil Sibal asked.
After the remarks, many people pointed out to Mr. Trump's visit to India in February 2020 and asked whether all the dances, songs and mega reception from Mr Modi were all in vein. People also came to send screenshots of the Air Quality Index in Delhi which has risen to ''severe'' levels in major towns.
''Air reaches levels of toxicity every single year'' Writer and Blogger Kiran Manral Tweeted. ''instead of getting all the insults and upset, can we just take it up as a challenge to clean up our surroundings and our air? So no one can ever dare say that again?'' The writer continued.
Doctors and specialists have warned that the air pollution in many instances is hampering the fight against coronavirus.