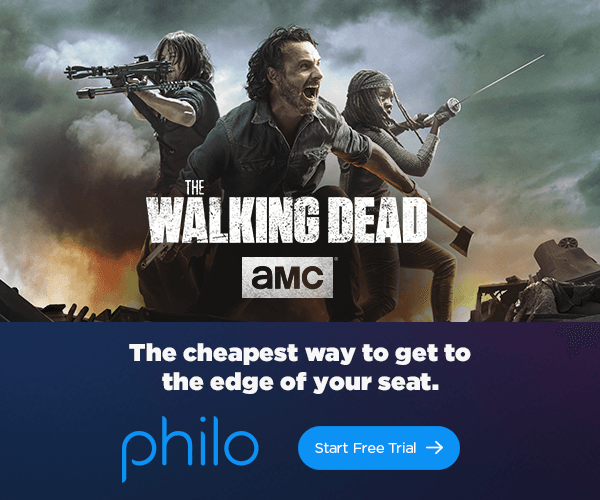 The world of live streaming is getting hotter every single day. If you only knew AT&T as the only live TV streaming that solicits $20 per month from you, then think again. Philo is unstoppable and has the same capability as that of AT&T and many other live streaming TVs. Despite the many live TVs we have in the market today, we can testify that only a few of them can be trusted. It's a world of live streaming where you, the viewer has the ability to choose what you want and how much you are willing and able to pay for the service.
This day we are presenting to you one of the hotly discussed Philo TV. We are going to give you a list of all the things you need to know before you sign up. The ultimate goal in this case is to help you make an informed purchasing decision.
What is Philo TV?
Philo TV is a cable and a satellite TV that has come to serve as an alternative to expensive streaming TV service providers. It's actually the best alternative for people who want to cut their streaming costs down. The plan already offers about 58 channels for only $20 every single day. You can actually enjoy some of the favorite channels including HGTV, Food Network, AMC, Investigation discovery, Hallmark and Nickelodeon.
Is Philo TV any good?
With a month's subscription, I had no issues using Philo. For those that have tried the same, they can testify that the interface is nice but it will need much of your attention. The good news is that the TV guide function is pretty helpful. It's also user friendly and will help you get along well. There's no issue of buffering.
Philo is also affordable relative to the competitors which is an added advantage. Though, you may not be able to enjoy some of your favorite documentaries, news and programs on CNN, Bravo, ESN and Disney world.
Philo Pros
This streaming TV has a satisfactory list of entertainment network at a very affordable price
They also allows three streams at the same time
Unlimited DVR is also included
Inexpensive
Solid performance
58 channels
They have a good mobile app
7 days trial
Philo cons
There are no local channels
No sports channels
Google Chrome cast is not supported
Lacks potential control options.
What sets Philo different from the competitors?
With few months of trial, we came to notice some things that are making Philo a good alternative to many streaming channels out there including YouTube TV, PlayStation Live and AT&T TV. Here are some of the questions you should ask yourself before you sign up for Philo TV.
How much does Philo TV cost per month?
Most live TV service providers will need you to pay packages as high as $40 every month but this is not the case with Philo. The service previously had two plans which were the $16 and the $20 monthly plans. After consultation and market research, the company decided to discontinue its $16 on May 2019 leaving the $20 as the only alternative. However, the people that signed up before May 2019 will continue to enjoy the cheaper plans.
What channels will I get after paying $20 per month?
Although this service provider doesn't include any local channel or sports channels, you will get access to plenty of reality TVs, children programs and plenty of movie channels. Some of these channels include: AMC, Aspire TV, AXS BBC America, BBC world News, BET Her, Cleo TV, CMT, Food Network, FYI, Game Show Network, HGTV and many others.
Can you stream Philo on your smart TV?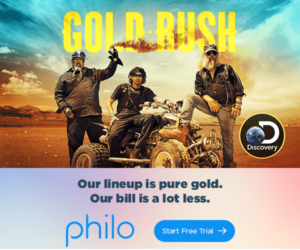 Yes, this is very easy. However, you should make sure that you have a stable internet connection and a smart TV that you can trust is supported. The good thing is that Philo is readily available via PC and Mac Bowsers. It's also available via apple iPhone and iPad and some android powered smartphones. The service was also made available to all the people with Apple TV and Amazon Fire TV.
Does Philo come with unlimited DVR capabilities?
Yes, it comes with unlimited DVR. This means you can save all the shows and movies you want to watch offline. The shows and movies you save will only be available for viewing as long as your subscription lasts. The company also allows every user to replay anything available on their website for 72 hours.
Features and Impressions
To help you know what you can expect with Philo, we are sharing some of our experiences with the interface. It's simple and clean to use. The app also implements a start over and a Live Button on both sides of the screen.
Getting started with Philo
Getting started with Philo is very easy because you can just sign up using either your email account or a phone number. After creating the account, you will be needed to sign up using the same username. The service doesn't need a password from your side. This doesn't mean the account is not protected, they will simply send you a text SMS or text your email with a code that you will enter to log in.
The fact that they will send you a code every time you want to log in means that the website is secured than most competitors. The service is available in a couple of platforms. There's a Philo app for both iOS and android smartphones. Fo9r other devices including Roku Players and Amazon TV, Philo has an app. Philo will support up to three streams at a time from whatever device you are using.
Final verdict
Although Philo encounters a stiff competition from related service providers, it remains the best streaming TV for affordability, performance and simplicity. So what are you waiting for, you can subscribe today and get a full 7 days trial for Free. After this, if this streaming TV is what you need, you pay a $20 monthly subscription.