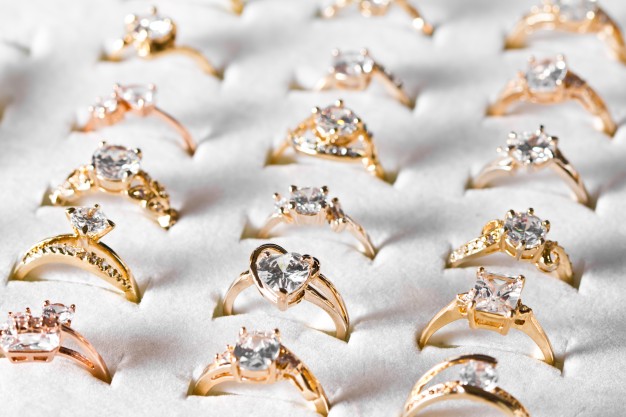 Over the years, Jewelry has been the talk of mankind and it remains the same in the present. Previously, Jewelry was meant to indicate social statuses, significance and familial roots. Today, there are varied reasons why most of the people buy and wear Jewelry. Some of the people today wear them to express their individuality and others to add zing to their fashion collection. Some other people today wear them to resemble their love and adoration for each other such as engagement and wedding bands.
If you have been a fan of jewelry, you can testify that not all Jewelry are made the same. As a matter of fact, not all of them are made the same or even are original. For some people, jewelry that exudes elegance and extravagance is their thing. When buying Jewelry, you also have to watch out because there are several fake and scam websites that claim to sell the same things.
For this reason, we have compiled a list of the best and the most popular Jewelry sites in the US. A few names in the list may sound familiar but not all companies will afford to be listed here.
Harry Winston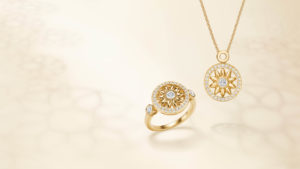 We will start our discussion by stating that Harry Winston is a name that resonates in the Jewelry world in the US. This company started its operations in 1932 and from this time it has been at the top of the list. They have a group of engineers and designers that use the best gemstones and finest metals to give you exactly what you have been waiting for. Their end products are crafted, designed and fashioned by masters of Jewelry craftsmanship. The products are durable and can easily pass any test over the time.
Tiffany & Co

This company has a powerful legacy attached to its name. When most of the people hear about this company, what comes to their mind is the designer jewelry. This company has over two centuries of operation which means it's one of the oldest companies in the US. With their experience and expertise, you can trust the quality, durability and value. When this company was being set, it was known as Tiffany, Young & Ellis but the name was later changed to Tiffany & Co. Over the time, they have also expanded their operations to London and Paris.
Cartier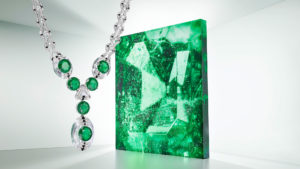 A French Designer- Louis Cartier in Paris started this company in 1847. With time, they expanded their base to other parts of the world including the US. The company gained popularity in 1947 when they created the legendary panther-shaped brooch with pave and diamonds and beautiful gems. This masterpiece got the attention of the then Princess of Windsor. Now, they make such beautiful masterpieces that you can check at any time.
Moorea Seal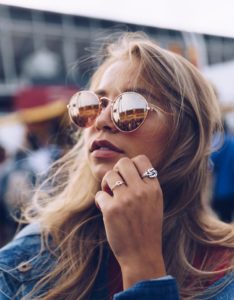 This company boosts some blessed brains that are facilitating the whole craftsmanship to make sure everything is okay with their customers. A 31-year old Seattle-Based Author and designer Moorea Seal founded the company. This man was inspired by the 52 lists project when he was checking the lists of jewelry in the US.
Agatha Vaz Jewelry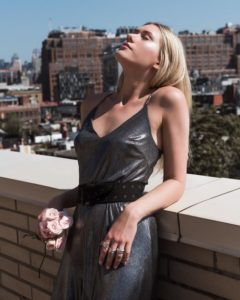 This site was founded and designed by Agatha Waszczyk who is a 21-year old college student. This student took her passion to greater heights to come up with a company which is now an exemplary jewelry brand in the US. She was helped by her father to create the signature chucky gold and sterling silver rings.
Sofia Ramsay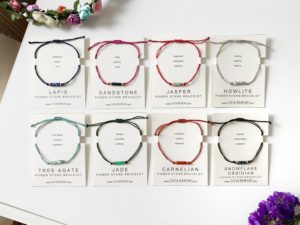 Source: https://sofiaramsay.com/
Here is a company for those people looking for American Jewelry stores with heart and soul. Sofia Ramsay who was the then designer in the Costume Jewelry industry in New York started this company. As she was working in the industry, she learned quickly and later started her company. This brand is most popular for their bright thread wrapped bangles; laser cut earrings and wrapped bangles.
Manya & Roumen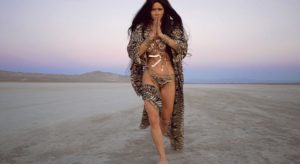 Manya is an artist and Roumen her husband is an info-economic professor. The couple shares a very common love for jewelry and animals. This is what made them to come up with a company to spread their love all over the world. Manya trained in different disciplines and later started operating in the company which is now a leading jewelry store in the United States.
David Webb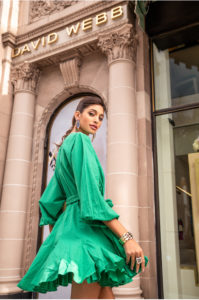 This other company has been in operation for over six decades but has not been run by the original founder for almost 3 decades. Despite the problems they experienced, they have been a leading company for all the jewelry needs in the US. The company was started by 23 years old David Webb. He died in 1975 leaving the company to other facilitators. By the time, his main clients were the prominent and famous Hollywood actors and the Duke of Windsor. One thing that people didn't know about David Webb is that he was a self-taught Jewelry designer.
BvLgari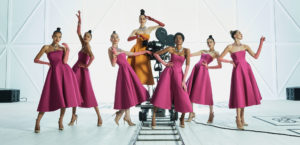 This company wasn't initially started in the US. It was started in Italy in the 18th century but latter extended its operations to other parts of the world including USA. The company was started by a Greek Immigrant Sotirios Voulgaris. The company's signature is made of Multicolored stones and diamonds which makes it unique and exquisite. The company is well known for the Serpentine where they coil Jewelry such as necklaces, watches and bangles into shapes of snake.
Van Cleef and Arpels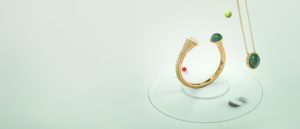 Lastly, we will talk about this other Italian Brand that is well known in the US. The company was started by Alfred Van Cleef with support of his uncle. They are famously known for old world charm and path breaking gemstone making techniques. They usually make rings, earrings and necklaces.
Final thoughts
With all the above information shared, am sure you won't have a hard time making wise purchase decisions. However, it's always a wise idea to look for ways of saving some money as you shop online. You can look for coupon codes to use at checkout. Check on CouponCodeGroup for latest and reliable Coupon Codes.