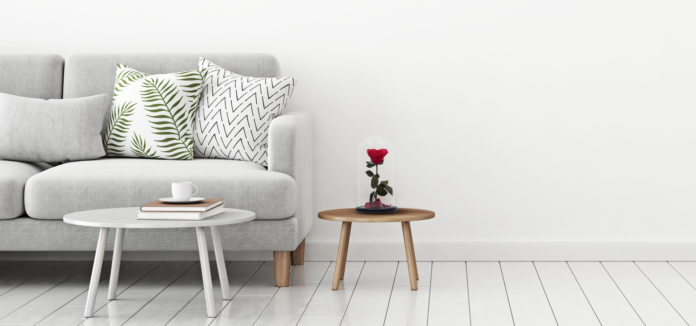 You are a flower lover and never found a partner to help you in selecting the best flower for you, your love ones or someone you want to gift, Rosephoria is here to help you. This company believes that love grows where a rose is. Everybody has a feeling of peace and love when they see farmers handpick those beautiful flowers.
Roses are better when they are growing before a single petal dries. They undergo a process that holds their true essence and transforms them into a timeless floral experience. After they have grown, it's only the best that are mounted to stand inside a clear crystal glass to showcase their beauty.
Rosephoria has partnered closely with farmers from different parts of the world to ensure that they are bringing high quality and beautiful flowers to their customers. The company picks red roses that keep the planet green. This company sells real roses which are sourced from farmers who are growing beautiful roses. They are sold in a gorgeous crystal display that can perfectly preserve them for a year or so.
All the products are sold at a cheaper price to ensure that you get exactly the sweet love you wanted from that rose you love the most. When it come to relationships, roses are there to make it complete. Rosephoria comes in to ensure that you have all what you need to make it work.
The company is offering ethically sourced roses from local farmers that will at least last for a year. All this is made possible by the technology used in their sleek enclosed cases. They are aimed at delivering high quality and long lasting flowers to all the lovers out there.
Rosephoria doesn't only offer the popular red roses; they also offer real and authentic blue, black and yellow varieties. Each rose comes in a good looking container to make it better looking and long lasting.
Everlasting Rose Products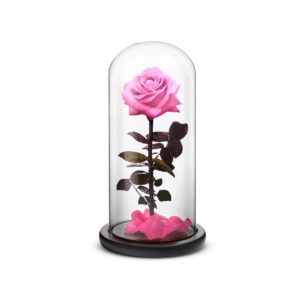 The company mainly focuses on providing beautiful flowers to the market. However, they also blog on their website to offer love quotes and other tips and guides on buying a flower gift, presenting the gift and many more. If you love nature and love flowers, then this is the best place to get that beautiful and love attracting flowers. Most of the flowers here are packaged in a special package to give them more life. You can either buy Rose in a dome, roses submitted in a Luxurious black velvet box and many more. Their prices range from $84 to $349.9. Some of their products and their prices include:
Everlasting Rose in a Dome for $174.99
Beauty and the Beast Dome at $220.00
Rose Ring Box for $89.99
4 Rose Box for $14.99
24 Rose Square Box for $349.99
24 Rose Round Box for $349.99 and many more.
Rosephoria comes in to curate ethically sourced flowers and submit them to the market for everybody to enjoy the love feeling of flowers. The company wants to ensure that you have got a good flower to match your expectations and a good caging to give the flower a long lasting love.
Shipment and Deliveries
After making the purchase, your order will be processed within the shortest time possible and the process of shipping the flowers started. However, you are given 2 days to decide whether you still in the deal or not. What this means is that you can cancel your order any time before the shipment is started.
There are shipment charges depending on where you reside and for this reason; you should check the pricing before you make your order. One mistake that this company make is that they have not included all this information in their website. For this reason, you have to contact them for more information regarding the purchase and shipment fees.
You don't have a way of checking the details of your order. This is another complain that almost every person has. They think that the company should display all this information to their customers without having to complicate the whole process.
The orders are shipped via FedEx. They usually send you a tracking number within 48 hours after you have made the purchase. You are supposed to get this through the email you gave them. The company also doesn't require the shipments to have signatures unless it is the requirement by the shipment company.
Return policy and refunds
Rosephoria is a company that deals with very sophisticated arrangements and for this reason, they don't offer any return options or offer returns. However, if you feel that you are not comfortable with the purchase, you can at any time cancel the order before it's shipped. You can do these 1-2 days before the shipment is started.
Why Rosephoria is the best
There are several reasons why you should go for Rosephoria when you are looking for a partner to help you select roses and giving you a platform to buy the best roses in the world. The company also makes the process of ordering your flowers easy. You are just supposed to log in to the website, look for the product you want and eventually click to make order.
They also offer different alternatives when it comes to paying for your order. You are given a tracking number and for this reason, you can be able to be certain about the delivery. The company also gives you some maintenance instructions to ensure that you can be able to maintain your flowers and keep them in good condition. You are supposed to keep the flowers from direct sunlight and not to water them.
The company also expects that you shouldn't touch them or remove them from the domes. You shouldn't also handle them excessively or even expose them to moisture, humidity or harsh temperatures.
It is also up to you to select the delivery date. You can agree on a day that you want your flower to arrive and the company will deliver as expected.
Up to 70% Off Rosephoria Coupon Code will help you to save on your order in 2019. You will also get other offers like 30% OFF sitewide or 35% off on specific items.
Reviews
In this review brief, we also took some time to check prior customer reviews and user comments. We thought that we should share the findings here. Although this company has a lot to offer in terms of providing the best roses to the lovers all over the world, there are a significant number of people that had a bad experience with the company. Most of them thought that the company should do something about it.
Most of the customers are complaining about failed deliveries and poor customer care. They also expect that there should be a return policy. In case the product is damaged or if they delivered the wrong product, there's no way you can get back to them for compensation, refunds or replacement.
Final Verdict
Although, most of their customers are satisfied and would recommend someone to buy from Rosephoria, I think there's much that the company should do to make their customers happier. The company should first of all give their customers a method of returning their purchases for a refund or compensation in case there's something wrong with the delivery. They also have to ensure that all the deliveries are completed within the stipulated time because these are the main issues that almost every person has.