Vitacost is one of the legendary companies out there offering about 40,000 products from about 2,500 brands in the world. The products come from many categories including Vitamins, foods and pet health. In simple terms, this company is an online retailer that specializes in products in the health niche. Most of their products are offered at up to 50% off the normal retail price.
With that said, you may want to know whether this company offers services as they claims in their website. They say that they have an award winning customer service department which guarantees everyone gets exactly what they want. Additionally, the company claims that shopping with them is the wisest thing to do.
This is actually the reason why we are here today to try and see whether these claims are true. In this brief, we will review Vitacost and eventually establish whether it's a scam or not. We will also review some of their main products to see whether they are worth the try.
How does Vitacost work?
As I had already established, Vitacost has a business model that can guarantee you savings of up to 50% off. They also have about 40,000 different products from 2,500+ brands. In their website, they have categorized the products specifically to make sure it's easy for you to shop around and buy. Here are some categories: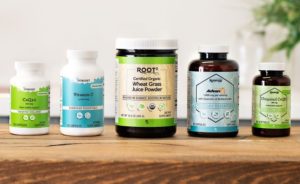 Vitamins and supplements-This is the largest category featuring products with Vitamins A-K and other essential minerals.
Sports and fitness-Here, the company sells products with recovery ingredients, fat burners and several other goal oriented products.
Natural Home-This category features outdoor items, housewares and yard items.
Diet products
Babies and kids-This category features diapers, toys, food, bath and many others.
Other categories
Beauty and personal care
Pet health
Medicine cabinet
Deals and many more.
One thing that many people loves about this retailer is the availability of a feature and other subcategories such as Doctor recommended under the Vitamins and problems solved under the beauty and self care category. There are several other reasons why the retailer is on the top map for offering high quality and cheap services.
What I loved about Vitacost
Vitacost has a couple of adorable traits that makes many people go for their products. Here are some of Vitacost Pros.
High-quality products
Many categories for ease of shopping
Low priced products
Friendly and knowledgeable customer service
Security and privacy
The company is baked by a five-star Guarantee
Fast shipping
What I didn't like about Vitacost
As much as this company tries to be top on the list, there are several cons we detected. Some of these cons are contradicting and hence we needed further research to establish whether they are true or not.
First and foremost, we detected that many people were complaining about poor customer service. Despite the claims that this company has a superfast and a knowledgeable customer service from other people, the first complain we got was about the poor services they offer.
Slow processing of online orders
Return restrictions
Is Vitacost a scam?
Before we proceed, we have to first of all establish whether Vitacost is a scam or a legit retailer. Well, I expected that with all the information shared above, it's easy to know that Vitacost is a genuine company offering high quality and genuine products at affordable prices. This means you can trust any of their products at any point in time.
Promotional Deals and Discounts
On Vitacost Homepage, there are a couple of discounts that this company features. The first discount to notice is the chance to save up to 10% when you create a free account. You will as well notice various products linked with discount codes to help you save as much as possible.
Every order above $25 will attract free shipping. The company ships to more than 160 countries worldwide plus every state in the US. To save more money, you can check on CouponCodeGroup.com for the best Vitacost coupon codes, promo codes and other discount codes.
Down to my Q and A section
I know you already have a couple of questions that you want to ask about this company. With that, check to see whether any of those questions are answered here.
Where is Vitacost located?
Vitacost is an American company situated in Boca Raton, Florida. The company was established in 2014 and has since then been selling vitamins, organic grocery products and supplements.
Who is the founder and the CEO of Vitacost?
Vitacost was established in the US in 2014 by Kroger. This man is the founder and the CEO of the company up to today. However, the company has associated with several other parties that moves its wheels.
Does Vitacost allow free shipping?
Yes, you will get all your products shipped to you whenever you are in the US for free if they exceed $25. For orders below this amount of money, you are going to incur some little shipping expenses.
How long does the Vitacost take to ship?
You might have heard people say that Vitacost is the best company in terms of delivering your products. This is true because the company will take the shortest time to ship all the orders. However, the shipping durations are estimates only and don't take into account any Holiday, weekend and processing and packing times. In the US, you are going to get your products very fast. For international orders, you may be forced to wait further to clear the customs.
The Bottom Line
We have checked this company from all perspectives and determined that the company is legit and a good opportunity to save some money on any product you want based on the categories stated above. The company has also been in the market for a long time and this makes it very easy for you to trust their quality and customer service. We have also listed and answered some of the most common Vitacost questions which are meant to clear the air and help you make a knowledgeable decision.