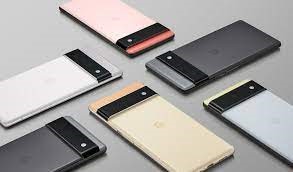 The Pixel 6 Pro manufactured by Google is a high-tech mobile phone. The phone features upgraded cameras, a big 120Hz dynamic display, and the all-new Tensor chip.
In this Google Pixel 6 pro review, I'll be highlighting this mobile phone feature and specs. By the end of this blog post will have to know if it is a worthy mobile phone or not. But I can assure you it is a worthy mobile phone and comes with unique and high-quality features.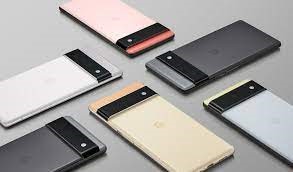 Pixel 6 Pro: Specs
| | |
| --- | --- |
| Android version | 212 |
| Display | 6.71-inch OLED (3120 x 1440) |
| Refresh rate | 10-120Hz |
| CPU | Tensor |
| RAM | 128GB |
| Storage | 128GB, 256GB, 512GB |
| Rear cameras | 50MP (f/1.85) main, 12MP (f/2.2) ultrawide, 48MP (f/3.5) telephoto with 4x optical zoom |
| Front camera | 11MP (f/2.2) |
| Video | Up to 4K 60 fps (HDRnet) |
| Battery | 5,000 mAh |
| Battery life (hrs:min) | 7:49 (Adaptive) / 7:55 (60Hz) |
| Charging | 23W wired (charger not included), 23W wireless (Pixel Stand), 12W Qi |
| Size | 6.5 x 3.0 x 0.4 inches |
| Weight | 7.4 ounces |
| Colors | Stormy Black, Cloudy White, Sorta Sunny |
Google Pixel 6 Pro features review
Here is a summary of Google pixel 6 pro features. These features make it stand out in the market. It is imperative to know about these features before buying the mobile phone to evaluate if it fits your preference.
Google Pixel 6 Pro Design
Compared to other current smartphones, the Google Pixel 6 devices are distinguished by a horizontal camera strip that occupies a significant section of their rear surfaces. It's the most striking aspect of the design, and it's something that will undoubtedly divide opinion because it's a matter of personal preference.
The strip protrudes from the back of the phone in some fashion, which is sure to turn off some people – but it does, without a doubt, give the smartphone a distinctive appearance.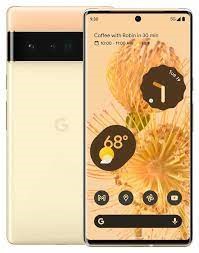 It implies that your phone will not sit flat on a desk but instead sit at a little incline. However, you will not experience the rocking motion you would get with phones with camera bumps on one side.
Due to the size of the gadget, you may want to choose the basic Google Pixel 6 if you're looking for something a little more compact. It has a glass back covered by Corning Gorilla Glass Victus technology, which should prevent it from being readily scratched.
It's also IP68 water and dust-resistant, so it should be able to withstand the occasional splash of water without issue. However, it is not recommended to submerge your phone completely in water for an extended period.
The phone's curved edges guarantee that it fits nicely in your hand; however, some users may find it a little slick to handle. Using a case helped to alleviate this problem.
The USB-C connector is located on the bottom edge of the phone, and it is flanked on either side by the speakers. The power and volume buttons are located on the right-hand edge of the phone's body.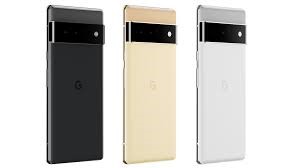 The Pixel 6 Pro is available in three color options: Sorta Sunny (yellow and gold), Cloudy White (white and gray), and Stormy Black (black and gray). However, although the 128GB model will be available in all three colors, the 256GB and 512GB models will only be available in a few.
Google Pixel 6 Pro Display
The Pixel 6 Pro boasts a 6.7-inch QHD+ display, which is a good size and provides sharp picture quality — the resolution of 1440 x 3120 is a significant improvement over the Pixel 5, which had a screen with a resolution of 1080 x 2340 in 2020.
As of 2021, it has one of the sharpest-looking displays seen on a smartphone to this point. It is only seen devices with 4K screens, such as the Sony Xperia 1 III, beat it in terms of pixels per inch, and that's only because it has 512 pixels per inch.
Even in strong sunlight, there is no trouble seeing what is on the phone's screen because of the high brightness level it is capable of achieving. Manual brightness adjustment will almost certainly be required in some situations, although auto-brightness functioned nearly all of the time.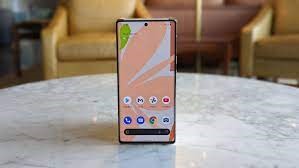 In addition, it boasts a 120Hz refresh rate, which means that whether gaming or browsing through social media feeds, the screen will refresh twice as quickly as it would on a handset with the "normal" 60Hz refresh rate, resulting in a smoother experience.
While this isn't a must-have feature for many people, it is enjoyable. It also serves to complement the excellent display quality, and you'll notice an improvement if you're coming from a phone with a 60Hz refresh rate.
The screen also includes Google's first in-screen fingerprint scanner, which is a little tricky to operate. The location is satisfactory; however, you have to make many attempts to unlock the phone on a few occasions successfully.
The placement and the precise placement of the finger became second nature after a while. Still, I recommend setting up several numbers or turning on face unlock to ensure you can access your phone swiftly in the future.
Google Pixel 6 Pro Cameras
According to Google, its smartphones are based around its camera technology. The Pixel 6 Pro's camera arrangement appears to be the greatest the firm has ever offered: a 50MP wide camera, a 12MP ultrawide camera, and a 48MP telephoto camera.
However, the good news is that Google has developed yet another fantastic camera system for this device, significantly more flexible than that of prior Pixel phones, with a greater number of settings to experiment with.
Most of your photography will be done with the 50MP main camera, with an f/1.9 aperture and 1.2-micron pixels. This is the camera you'll be utilizing the most and is capable of taking high-resolution photos with excellent detail and true-to-life colors. It's a capable point-and-shoot camera and can produce excellent results in various situations.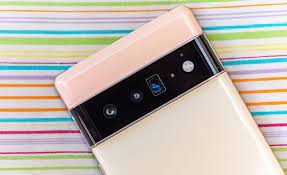 The Night Sight feature, which allows you to take good images in low-light conditions, is back in this version. Similar to the Google Pixel 5's capacity to brighten dark scenes, you'll have to keep the camera motionless for it to work properly.
The telephoto camera has an optical zoom range of up to 4x that it was capable of producing detailed photographs of distant scenes. For the greatest results, you'll need to keep the phone completely motionless, although this is true of all telephoto modes.
A digital zoom of up to 20x is available if you require an even higher magnification range; however, the image quality suffers dramatically as soon as you utilize this feature. Although the phone's zoom capabilities aren't as high-end as those of some other high-end smartphones, the Pixel 6 Pro's zoom capabilities were sufficient for the majority of things that you'd use the back camera for.
The ultrawide camera has a field of vision of 114 degrees, which is ideal for including more people or sweeping scenery in your shot. The camera also generated good results, but the image quality is not as good as the main camera.
There's an 11.1MP selfie camera with an f/2.2 aperture on the front of the phone and the back. Hence you can capture pleasing photographs, good picture quality for video chats, and natural skin tones in selfie photos.
Google Pixel 6 Pro Video Recording
Tensor has also helped to increase the popularity of video. Using the front-facing camera, you can capture HDR live in 4K, resulting in vibrant and punchy videos.
You can also record 4K footage with the rear-facing camera. With Speech Enhancement, you can also improve the sound quality of your selfie recordings. Because of improvements in background noise filtering, Google claims that your speech will be heard more clearly on the Pixel 6 Pro.
Pixels have always been fantastic at taking images, but they have suffered from video in the past. This has changed this year. However, I'm not sure it's as good as the iPhone 13 Pro Max in overall performance. Even while the Pixel 6 Pro does not have a Cinematic mode, this isn't necessarily a bad thing in this case.
Google Pixel 6 Pro Performance
Pixel 6 Pro's cameras are excellent, but Tensor, Google Silicon's first-generation chip, is responsible for their superiority. It is designed for artificial intelligence (AI) and machine learning (ML), obvious in computational photography.
However, it also lends itself to on-device speech recognition and translation and other AI-powered capabilities such as Live Transcribe and Live Translate, which are currently under development.
Google has explicitly stated that benchmarks alone do not tell the entire story of Tensor but must nevertheless look to them to make comparisons with other smartphones such as the Galaxy S21 Ultra and iPhone 13 Pro Max, among others. Take a look at how the Pixel 6 Pro, which has 12GB of RAM, compares to the competition.
Google Pixel 6 Pro Battery life
The battery life of the Pixel 6 Pro is one of the smartphone's lesser features, although it is not so bad that it should deter you from purchasing the device. The battery will last for a whole day of average use, but you may have trouble making it to the end of the day if you're using your phone more intensively.
For example, when charging the phone at the end of the day, approximately 10% of its battery remains. Unless you're an extremely light user, this isn't the type of phone that will last you several days on a single charge.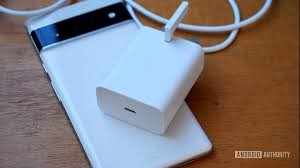 If you are using your phone more intensively, such as by using GPS functions or recording many videos, you may find that you need to recharge it before the end of the day.
The battery has a capacity of 4,905mAh, which appears to be plenty for a smartphone of this size and shape. Google also claims that its Extreme Battery Saver mode allows users to get up to 48 hours of usage off of a single charge.
This phone has quick charging, albeit it is not as fast as you would find on some other Android smartphones. It has a maximum output of 30W and can charge the phone from zero to fifty percent in approximately 30 minutes. The 30W charger could charge a phone from zero to 20 percent in 15 minutes and 40 percent in 30 minutes, respectively.
That is done using a charger rated at 30W, so if you want those speeds, you'll need to spend some money on a higher-powered charger. There is no charger of any kind included in the box, so you'll need to use an existing USB-C charger, purchase one separately, or rely on wireless charging to keep your device charged.
Wireless charging is supported up to a maximum of 23W, and you should be able to fully charge your phone in roughly an hour and a half if you use a suitable charging pad.
Google Pixel 6 Pro Software and additional features
The Pixel 6 Pro is the first Pixel device to run Android 12, released on October 19 for other Pixel devices. The Pixel 6 Pro is where Android 12 shines, especially with its new Material You design language and theming system. Although you can receive the same OS-level features on any Pixel from the Pixel 3/3 XL and above, the Pixel 6 Pro is where Android 12 shines the most.
The scope of this Pixel 6 Pro review does not include a comprehensive review of Android 12. On the other hand, Google highlighted several Pixel 6-specific features during its keynote presentation.
The security and privacy features of the Pixel 6 Pro are being hailed by Google, with many of them being powered by Tensor and its security core, which includes the new Titan M2 security processor, according to the firm.
According to Google, with the Pixel 6 Pro, Google Assistant is becoming much smarter and more useful. When you're voice typing, for example, you may use your voice to enter emojis and issue instructions such as "Clear," "Stop," and "Send." Even though I've never been a fan of voice messaging, the precision and convenience provided by the Pixel 6 Pro are unsurpassed right now. You could even call me a convert at this point.
Using the Live Translate feature, you can point the camera at a sign in a foreign language and watch it is translated on the screen. Alternatively, you can instruct the Assistant to act as your translator, and it will translate what is stated in real-time. Google demonstrated this in an interview with Marie Kondo.
Google has maintained its position as the leader in making phone conversations more convenient. While Call Screen (which allows you to make callers reveal themselves before you pick up the phone) is still available, you may now get wait time estimates and call menu transcriptions for those annoying selections when dialing a business. Assistant is the ideal phone call companion at the moment.
Google Assistant on the Pixel 6 Pro now supports new quick phrases for things like "Stop" for an alarm or timer and "Decline" for receiving incoming calls, in addition to existing ones. Additionally, At a Glance can display information on your home screen when you require it, such as your travel ticket, appointments, commute times, and other pertinent information.
Final verdict
For Android enthusiasts, the Pixel 6 Pro is unquestionably a good choice, thanks to its excellent camera array and Tensor's promise. It has more than enough power for any task, plus it has a fantastic camera on board.
In addition to being more economical than the iPhone 13 Pro Max and Galaxy S21 Ultra, the Pixel 6 Pro is just as capable in the majority of areas as those two devices.