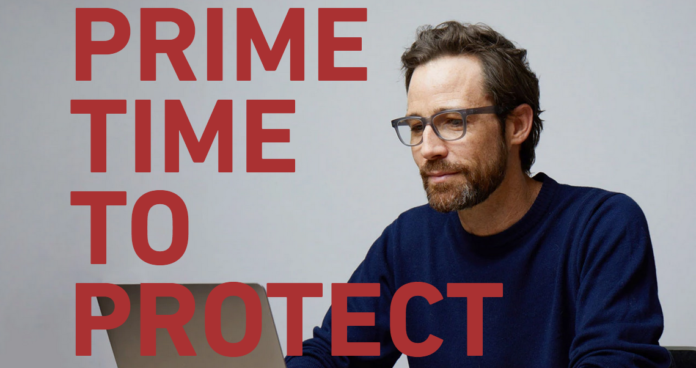 LOOK OPTIC is a company that specializes in and sells optic glasses both in the United States and other countries. If you want any type of optic glasses then LOOK OPTIC is the place that you should begin your search. The company will offer you just about any type of optic glasses that you want. They include sun glasses, reading glasses, vision correctors, fashion and style glasses and even accessories. The company itself is based in Los Angeles but their products are sold online and in retail shops. In this review, I will highlight some of their products and why LOOK OPTIC is among one of the best and fast rising company in its industry.
Products
As I have already stated, this company specializes in making optic glasses. The company offers below products at a very affordable price.
Reading glasses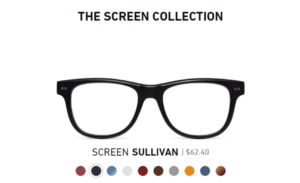 Many people have a difficult time when looking for reading glasses. This is because most of the reading glasses that you will get out there are termed as 'not cool'. Nobody wants to own something that they will not be comfortable with outside the house. That is why some people will buy reading glasses and not use them at all.
If you are having this problem, then probably you have not discovered the reading glasses from LOOK OPTIC. They are not just stylish but fit perfectly well too. They also have the blue light feature. This means that you can comfortably read from your computer, laptop and tablet. The reading glasses come in three different designs; there is the Sullivan, Bond and Abbey. You can get the glasses at a price of $68.
 Sunglasses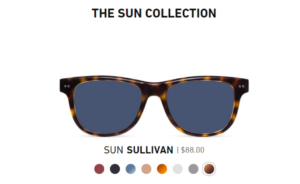 Since sunglasses are worn outdoors, they have to be both stylish and protect your eyes from the sun. LOOK OPTIC sunglasses are the real deal. One notable thing about these sunglasses is that they offer crystal clear vision unlike the cheap ones you buy at the stores. If you want lens that do not smudge easily then you are already covered with sunglasses from LOOK OPTIC. There are various colors and designs to choose from and be your stylish self this summer.  Similarly, the sunglasses cover the eyes very well so that they are protected from the sun. They are also quite strong and will endure many of the outdoor activities. Since you will be walking about or doing some outdoor activities, the sunglasses are supposed to fit well. In this way they do not fall off that easily. These sunglasses are the perfect match in this case because they have strong frames and they fit firmly.
Sun readers
Reading is not something that is just confined to the classrooms, offices and in the house. You can read anywhere you want and at any time. If you asked me reading outdoors is actually a nice experience. For this reason, you will need sun readers so that the rays from the sun do not affect your eyes. With sun readers from the LOOK OPTIC company you can read outdoors with ease and also your eyes will be protected. These are not the kind of glasses that will break easily. They are well made and solid. These sunglass readers will protect your eyes from the ultraviolent rays from the sun as you read your book in the garden or while sitting on a bench. Another great feature is that they fit really well. This means that they cover your entire eyes and hence there is no sun exposure. Lastly, they have great antireflective properties. You still maintain a great and clear vision even when there is strong light outside.
Computer readers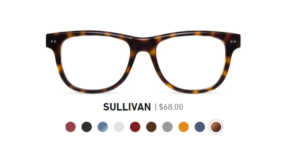 LOOK OPTIC has you covered in almost everything. If your profession includes using the computer for long hours then you will definitely need computer glasses. The light from the computers is known to cause harm to the eyes and also affect sleep in many cases. People who may need computer glasses in their profession include office workers, gamers, graphic designers and online marketers. Computer readers from LOOK OPTIC block most of the blue light from the computers that would otherwise have a negative impact on your vision. They are also anti reflective and have an easy to fit frame.
Vision correctors
When having trouble with your vision, you may need good glasses to help keep everything in check. LOOK Optic offers you all what you need to stay cool and maintain eye health.
Look optic Pros
The company offers lightweight design and comfy glasses that are perfect for everyday use
They also offer minimal design which fits most face and head shapes.
They comes with microfiber cleaning cloth
You get a hard zipper case
Their glasses are extremely comfortable to wear because they come with bendable wire frame.
Look Optic Cons
Although this company offers the best glasses, most of their prior customers are complaining about the price. Most of them feel like the glasses are overpriced.
Look Optic coupon codes and promo codes
Look optic just like other online retail shops offers coupon codes. This means that when you are placing an order at checkout, you don't have to pay the full amount. The best thing to do in this case is to use Look optic promo codes and coupon codes. For the best deals, offers and Look Optic Coupon codes, visit Couponcodegroup.
Look Optic reviews
Although this company has been in the market for a brief time, they have attracted a couple of reviews from their prior customers. To make sure we have adequate information to guide you perfectly, we sampled some of their reviews. A significant number of people are very comfortable with the quality of glasses they buy. They believe that the company offers high quality glasses that are highly reliable.
Though, there's a small group of people with some complains. Some of them believe that the glasses are overpriced and hence not affordable.
Final verdict
Although there are other alternatives available in the market with some of them being the oldest and the most experienced, look optic is a good match for you. With all the information shared above, you can agree with me that this company offers all what you need. You can as well get coupon codes and promo codes to help you save a lot on your purchase.